The Forgotten Studio Ghibli Animated Movie You Can Catch On HBO Max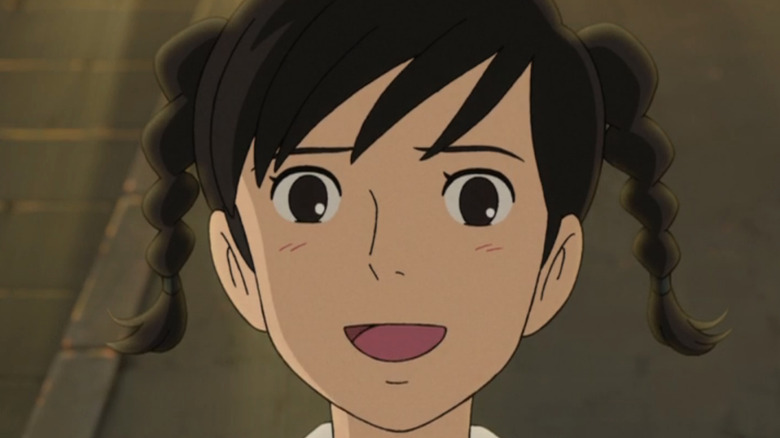 Toho/HBO Max
Studio Ghibli is one of the most renowned animation houses in the world. The Japanese-based production company was founded by directors Hayao Miyazaki and Isao Takahata and producer Toshio Suzuki (per My Modern Met). Over the years, Studio Ghibli has come out with tons of classic animated films, including "Nausicaä of the Valley of the Wind," "Spirited Away," "Howl's Moving Castle," and "My Neighbor Totoro," among many others. They've amassed a huge following and there's even a Ghibli Museum in Mitaka, Tokyo, where fans can learn more about the history of the acclaimed studio.
Although Studio Ghibli films are universally recognized, thanks to their common themes and unique animation style, there are a few that aren't quite as popular as the others. One of the oft-forgotten Studio Ghibli dramas is the 2011 film "From Up on Poppy Hill," adapted from the 1980 manga of the same name by Chizuru Takahashi and Tetsurō Sayama.
From Up on Poppy Hill is an understated gem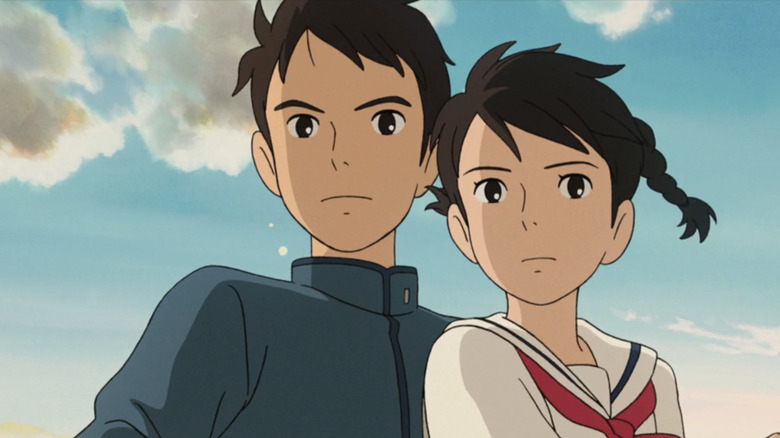 Toho/HBO Max
The Studio Ghibli drama "From Up on Poppy Hill" tells the story of Umi Matsuzaki (Masami Nagasawa in the Japanese version, Sarah Bolger in English), a Japanese highschool student living in a boarding school in 1963. She meets the school newspaper president named Shun Kazama (Junichi Okada/Anton Yelchin), and the two bond over their shared interest in naval flags. Umi and Shun decide to renovate their school's clubhouse, but soon learn it's at risk of demolition by Tokumaru (Teruyuki Kagawa/Beau Bridges), a local businessman. The kids have to band together with their classmates to save their school, and along the way they discover the truth about themselves.
"From Up on Poppy Hill" isn't as popular as some of the other Studio Ghibli films, but it's received plenty of praise over the years. It boasts an 86% Tomatometer rating, and MTV's Charles Webb noted, "This 1960's-set melodrama carries such deep currents of emotion and so much affection for its sweet-natured characters, that by the end I was pretty sure it would rank among my two or three favorites from the studio."
You can watch "From Up on Poppy Hill" and the entirety of the Studio Ghibli film catalogue (with the exception of "Grave of the Fireflies") on HBO Max.