In Another World With My Smartphone Season 2 - What We Know So Far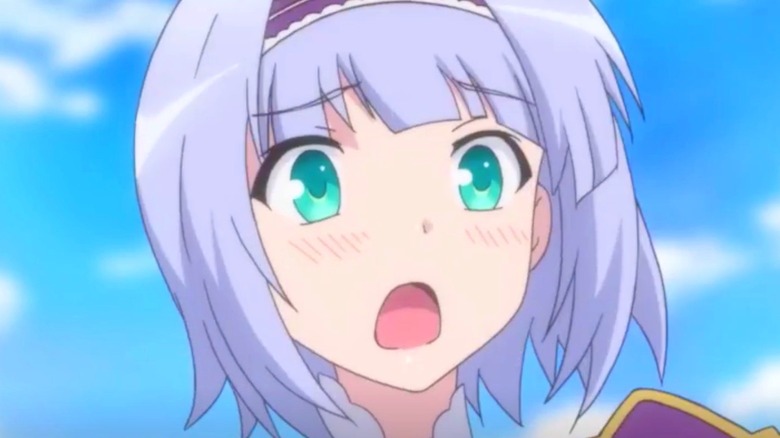 Crunchyroll
Based on a Japanese light novel series of the same name, "In Another World with My Smartphone" is a lighthearted anime about a boy who is accidentally killed by a god. Sure, that sounds depressing at first glance, but to make up for the accidental death, the god resurrects the boy in another world filled with magic, fantasy, and plenty of interesting people. The god allows the boy to keep one personal belonging from Earth, and he decides that he wants his smartphone back, along with all the information from the original world. On top of that, the boy gets superhuman powers that allow him to thrive in his new life. It's the perfect life, right?
The fantasy story aired its first season of 12 episodes in 2017, and over the years "In Another World with My Smartphone" has gained more popularity, with many fans pushing for a second season. With the original light novel still ongoing, currently standing at 23 volumes, there's definitely enough material to create a lush, exciting 12-episode second season of the anime, if not more. But is it going to happen?
Here's everything we know so far about "In Another World with My Smartphone" Season 2.
Is there a release date for Season 2 of In Another World with My Smartphone?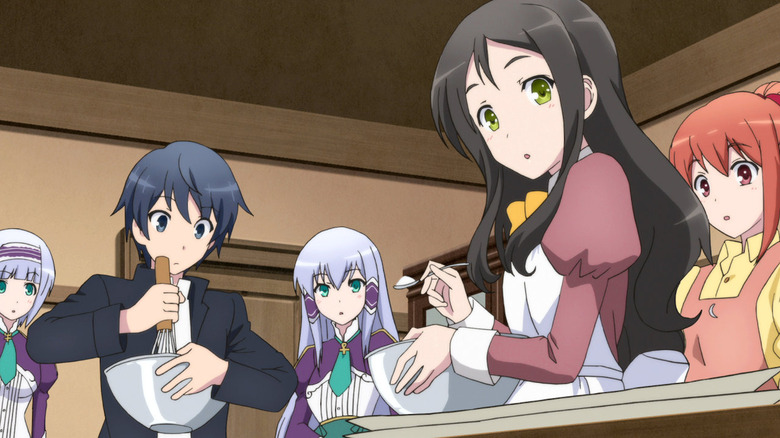 Crunchyroll
As of right now, there has been no official word on whether or not the show will continue with a second season, but that's not uncommon for anime. The production company usually waits to see how the series does over time, and support and appreciation for "In Another World with My Smartphone" has only grown since 2017. Also, COVID-19 put a damper on many plans for various anime series, which could've delayed any discussions or production plans for this particular show.
With anime series, it's quite hard to predict when a new season might come out, because as far as fans know, the production company behind the series could already be working diligently on new episodes. "In Another World with My Smartphone" comes from the company Production Reed, also known as Ashi Productions, which has been around since 1975, so they certainly know what they're doing. Much like other popular anime like Jujutsu Kaisen and Horimiya, fans will simply have to trust that the production company knows what's best for the series. Luckily for you, there are plenty of amazing anime films available to watch while you wait.
What characters might be in a second season of the anime?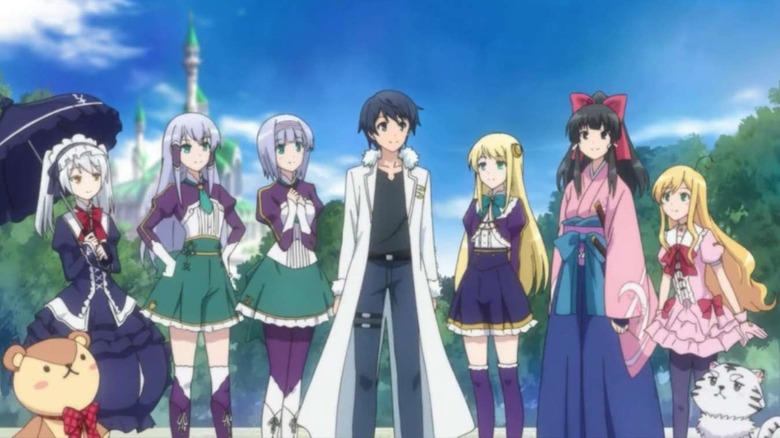 Crunchyroll
Season 2 of "In Another World with My Smartphone" would be a direct continuation of the first season, following the story as it continues in the light novel series. Because of this, the characters in the second season would likely consist of many of the same people from Season 1.
The protagonist of the series is a 15-year-old boy named Touya Mochizuki, who is accidentally killed by a god and then brought back to life in a new and magical world. Touya loves his phone and frequently uses it to access information about his former world, and he has ever-growing, expansive magical abilities. As Touya travels, he meets many girls who become his wives and travel with him as his companions. A few of these characters include Yumina, the crown princess of the Kingdom of Belfast, sisters Linze and Elze, and Yue, a girl who comes from a samurai family fighting a war in her home country.
Along with these characters, the second season of "In Another World with My Smartphone" is likely to expand on the stories of other supporting characters like Sushie, Leen, and more, along with introducing some more exciting allies and enemies for Touya.
What could happen in a Season 2 of In Another World with My Smartphone?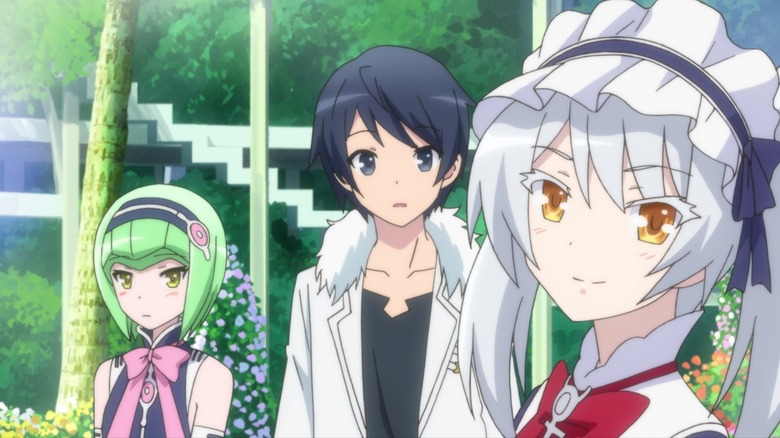 Crunchyroll
At the end of "In Another World with My Smartphone" Season 1, there is a major reveal about Professor Regina Babylon of Touya's new world creating nine female humanoid robots around 5,000 years ago. Regina was prophetic and saw that Touya would one day appear and have nine wives, and so she split apart her own consciousness and broke up the Babylon Kingdom into nine parts, placing them into the robots for Touya to find in the future. Therefore, Touya must go through a test to see if he is compatible with each of the robots, which would allow him full control over the Kingdom of Babylon.
But the end of the season also hints at the introduction of a major villain from the light novel series called Fraze, a group that travels to Touya's world through a part of the inter-dimensional boundary that is vulnerable and breaking down. The Fraze have similar powers to Touya, and so Regina creates mecha weapons for Touya and the girls to use to fight them off. As you can see, the story can get a little confusing and involved, but rest assured that there will be plenty of magic, battles, and grand adventures for Touya and the others in "In Another World with My Smartphone" Season 2.