Jujutsu Kaisen Season 2 - What We Know So Far
MAPPA/Crunchyroll
Manga and anime go hand and hand, and in some cases, fan-favorite manga take years to be adapted into a television series or movie. For "Jujutsu Kaisen," that was not the case. Originally published in 2018, "Jujutsu Kaisen" is a dark fantasy story set in a world where "Curses," or evil spirits, run rampant, and people train as sorcerers to be able to defeat them. The series focuses on a teenage boy named Yuji Itadori who saves his friends by eating a Cursed object, becoming the host of a Curse called Sukuna.
Only a year after the manga started being published, an anime adaptation was announced, and in October of 2020, the first 24 episodes of "Jujutsu Kaisen" began airing on MBS and TBS, later rolled out on Crunchyroll outside of Asia. The season finale aired on March 27, 2021. The anime adaptation of "Jujutsu Kaisen" is directed by Sunghoo Park, who previously worked on "Fullmetal Alchemist: Brotherhood," "Garo: Divine Flame," and more, and it is produced by MAPPA, the animation studio that also worked on the new "Yasuke" anime for Netflix and "Yuri on Ice."
The first season of "Jujutsu Kaisen" was very well-received and currently holds an 8.7 rating on IMDb. One of the major reasons the series was so highly praised was because of its nuanced, realistic characters — especially its female characters. Although "Jujutsu Kaisen" is part of the shonen genre of anime, which has historically been quite sexist, the "story lets [its female characters] disagree, and fight for their perspectives and their place" (via Polygon). Overall, "Jujutsu Kaisen" has already made a major mark on the world of anime, and fans of the series are eagerly awaiting any news of a second season.
Here's everything we know about "Jujutsu Kaisen" Season 2 so far.
Updated August 22, 2022: This article has been updated with new information.
When is the Jujutsu Kaisen Season 2 premiere date?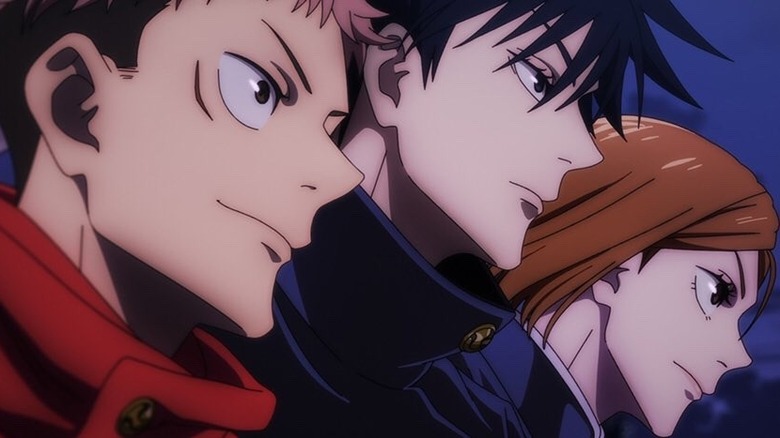 MAPPA/Crunchyroll
At the end of its first season, the creators behind "Jujutsu Kaisen" announced that a film called "Jujutsu Kaisen 0" would be coming out in the near future. It was additionally announced that the film would cover the prequel storyline titled "Tokyo Metropolitan Curse Technical School," which focuses on two characters named Yuta Okkotsu and Rika Orimoto. A short trailer was released with the announcement, along with a tentative release date of winter 2022. But what about "Jujutsu Kaisen" Season 2?
Well, in January, Yōichi Mushiaki, president of the MBS television channel in Japan, offered fans a taste of hope regarding the series' future during an online press conference. According to Anime News Network, he said, "At this time I'd like you all to wait for us to state a concrete plan. However, I think we can provide a development that will meet expectations."
A few weeks after those comments were made, it was officially announced that "Jujutsu Kaisen" Season 2 will be released sometime in 2023 (via Crunchyroll). On August 21, 2022, it was announced that there would be a "Jujutsu Kaisen" TV special in Japan on September 18, 2022, which would share more information about the upcoming season.
What characters will be in Jujutsu Kaisen Season 2?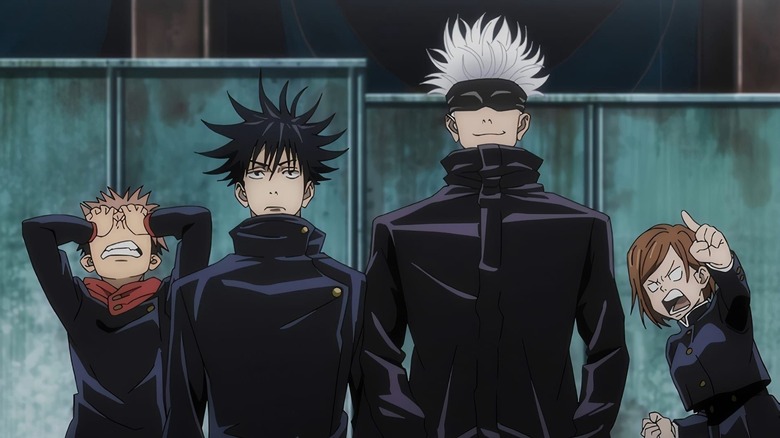 MAPPA/Crunchyroll
As a continuation of Season 1, the second season of "Jujutsu Kaisen" will likely have most of the same cast as the first. This includes Junya Enoki as the protagonist, Yuji, who accepts a mission to find all the pieces of Sukuna, voiced by Junichi Suwabe, with the knowledge that he will have to sacrifice himself to defeat Sukuna in the end.
Alongside Yuji are Megumi (Yuma Uchida), the stoic sorcerer who must team up with Yuji, and Nobara, (Asami Seto), a headstrong young woman who is a force in battle. Satoru (Yuichi Nakamura), meanwhile, is the strongest sorcerer around who teaches at Jujutsu High, where the trio of friends train.
As the world of "Jujutsu Kaisen" expands with its new movie and future episodes, it's highly likely that the show will add in new characters, whether it's through new Curses, new sorcerers, or regular old humans Yuji runs into. This opens the door for many great voice actors to join the show's cast in the future.
What will Jujutsu Kaisen Season 2 be about?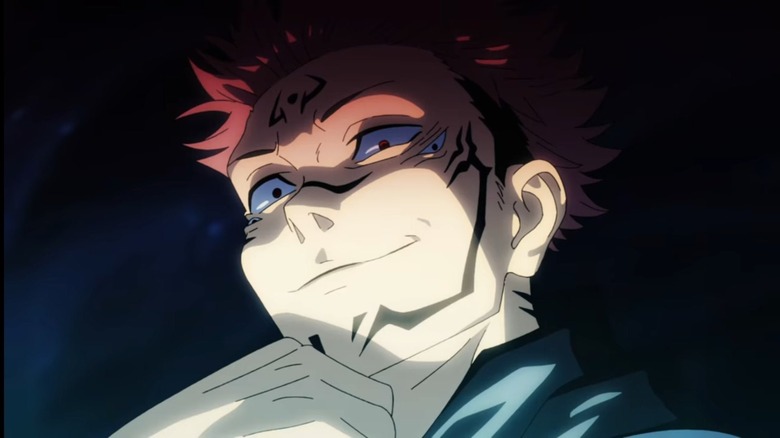 MAPPA/Crunchyroll
Season 1 of "Jujutsu Kaisen" follows Yuji's first encounter with Sukuna and how he gets wrapped up with the Jujutsu School and sorcerers. Throughout the first season, the story progresses through various battles that pit the show's characters against Curses as they search for the pieces of Sukuna. At the same time, Yuji, Megumi, and Nobara go through various personal challenges, such as disagreements with each other's techniques and values, and the emotional impact killing Curses has on them. The first season ends with Yuji and Nobara defeating the Death Paintings, two human brothers who become Curses. Yuji also meets up with one of his old classmates, Yuko, who has a crush on him.
Looking at the events portrayed in the manga, it seems fair to assume that "Jujutsu Kaisen" Season 2 will cover the "Shibuya Incident" story arc. This follows the team of sorcerers, led by Yuji, as they battle a heavily-orchestrated effort by Curses and other evil forces to take down those that oppose them. The story arc features plenty of intense fighting with dangerous ramifications for Yuji and the others, and there are a few major losses that occur. For fans of "Jujutsu Kaisen," this will be a huge event with lasting effects on the series and its characters.