Tim Burton Almost Directed This Classic Horror Film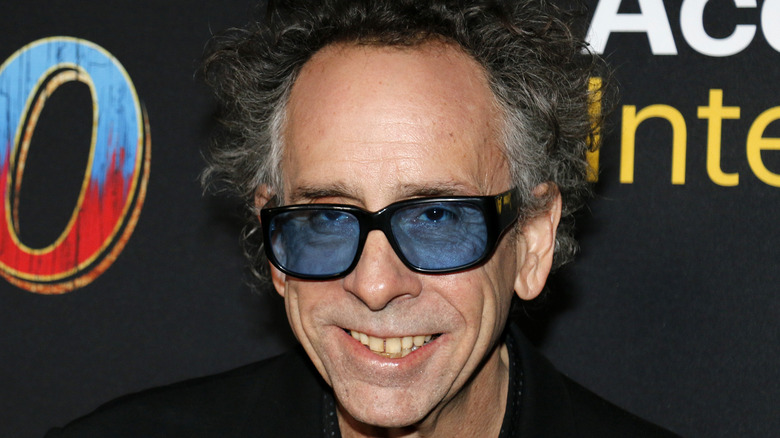 Shutterstock
Tim Burton is one of the most recognizable auteurs of the last few decades. With a host of animated favorites like "The Corpse Bride" and "The Nightmare Before Christmas" as well as the tons of live-action cult classics he's helmed — including "Beetlejuice," "Edward Scissorhands," and "Ed Wood" — Burton has gained a loyal following who appreciate his predisposition for the strange and unusual. Burton also frequently collaborates with talented actors like Johnny Depp and Helena Bonham Carter, and their close relationships add another layer of enjoyment to Burton's oeuvre.
Although Burton's worked on dozens of films throughout his career, there have been plenty of his movies that we'll never get to see. Some of Burton's most highly discussed movies-that-almost-were include the infamous "Superman Lives" and the unnecessary "Beetlejuice" sequel set in Hawaii. Among the many failed ideas, there was a certain horror comedy that Burton almost directed, which eventually turned out to be a cult classic.
Gremlins could have had a very different feel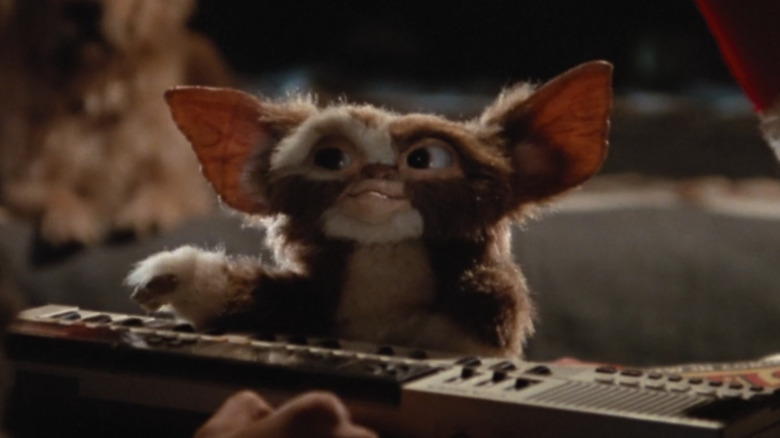 Warner Bros
The 1984 horror comedy "Gremlins" remains a classic, thanks to its adorably evil title monsters. Directed by Joe Dante, "Gremlins" tells the story of a young man who learns the hard way that rules are put in place for a reason. Randall Peltzer (Hoyt Axton) buys a mysterious creature known as a mogwai for his son Billy's (Zach Galligan) Christmas gift, which he names Gizmo. Randall repeats the three rules he's been given for Gizmo, and tells Billy to make sure he follows them: never get Gizmo wet, never let him in the sun, and never feed him after midnight. Of course, Billy isn't quite careful enough and Gizmo get splashed with water — spawning multiple evil mogwais from his back who wreak havoc on the town.
According to Mental Floss, "Gremlins" was in contention to be directed by none other than Tim Burton, whose endearing short film "Frankenweenie" caught producer Steven Spielberg's attention. However, since Burton hadn't directed a feature film yet, the job was ultimately given to Joe Dante, who'd recently directed a horror comedy titled "The Howling." It all worked out for the best, though — Burton's directorial debut feature, "Pee-wee's Big Adventure," was released the next year.
Who knows what "Gremlins" would have looked like with Burton at the helm: stop-motion mogwais? Pastel houses? Johnny Depp as Billy? We'll likely never know, but it's fun to imagine.