New Writer Will Attempt To Bring Beetlejuice 2 To Life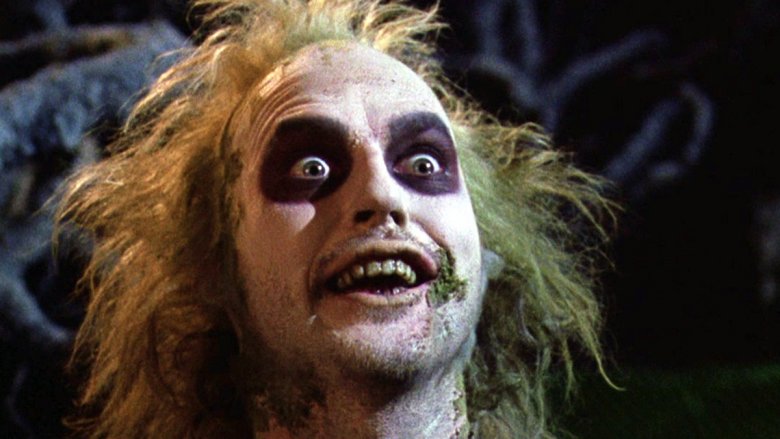 It feels as though before the Beatles, the Bronze Age, and the Book of Genesis, there was a movie called Beetlejuice, and persistent rumors of its sequel. Now the extremely-long-in-development follow-up to the 1988 Tim Burton horror-comedy is moving forward at Warner Bros. with a new writer attached to pen the script.
According to the report by Deadline, writer Mike Vukadinovich will rewrite an existing script for the Beetlejuice sequel to be produced by Seth Grahame-Smith and David Katzenberg's KatzSmith Productions. 
Citing chatter from sources in the know, the website further reports that Tim Burton and the original movie's star Michael Keaton are also circling the project with a sense of excitement. Burton and Keaton are currently at work producing a live-action version of the classic animated movie Dumbo for Disney, and could conceivably collaborate on a Beetlejuice sequel when their schedules allow. 
Still, the site notes, "no deals are anywhere near done" regarding the official involvement of the two principal creatives.
Starring Alec Baldwin, Geena Davis, and a young Winona Ryder in addition to Keaton, Beetlejuice tells the comical story of a trickster spirit from beyond the grave trying to help the recently deceased Baldwin and Davis drive out the new living occupants of their former home.
While the news appears well-sourced, it's very difficult to take seriously, considering that attempts to make a sequel to Beetlejuice have been going on for literally decades, with one notorious script, Beetlejuice Goes Hawaiian, being commissioned from writer Jonathan Gems all the way back in 1990. 
Like the long-delayed Guns N' Roses album Chinese Democracy or the video game Duke Nukem Forever, the concept of a Beetlejuice sequel eventually materializing has become something of a long-running joke in pop culture over the years. Of course, those projects were eventually released, and considering how strong nostalgia for the '80s is right now, it's a halfway-decent bet that this movie really will be made at some point. Whether the setting will go Hawaiian or not, however, remains to be seen.
Vukadinovich is most widely known as the writer of the recent Peter Dinklage-starring sci-fi mystery Rememory, and also wrote the script for Mr. Toad's Wild Ride, an upcoming Disney film based on the company's theme park ride. On television, Vukadinovich has written for the upcoming Marvel series Runaways on Hulu, and was also the co-writer with Josh Schwartz for the Fox pilot Horrorstory.