American Horror Stories' Terrifying New Teaser Is Leaving People Spooked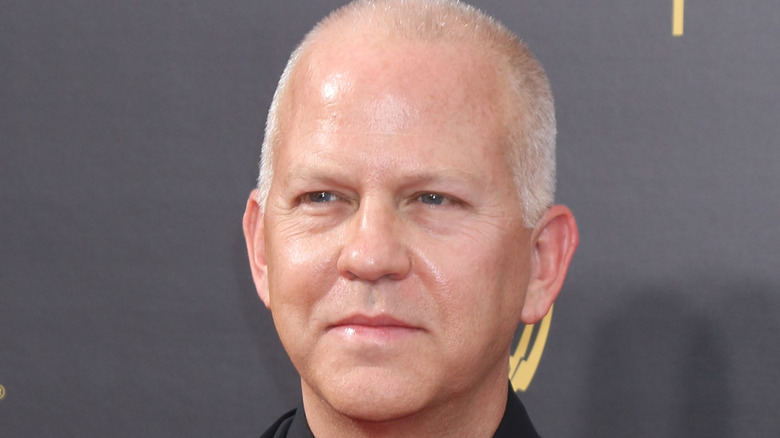 Shutterstock
The release date of the new "American Horror Story" spinoff, entitled "American Horror Stories," is fast approaching — the series will premiere on July 15. With that horrifying day just under a month away, FX has just released a new teaser trailer to give fans an early glimpse into the upcoming series.
In the trailer, all seems normal for just a few seconds as the camera pans over Los Angeles. Then, we transition to a blood-red wheat field, where a woman in black latex extends her hand toward the viewer. From there, the latex woman enters the house in the background — the Murder House, as "AHS" fans will recognize from the first season of "American Horror Story" — where various eerie figures await. In between shots, the trailer reads, "Fear takes a new form ... A twisted new anthology."
Naturally, "AHS" fans have jumped on the chance to check out the creepy new trailer. Here's how fans have reacted — spoiler: They're already spooked.
Fans think the new show will be terrifying
Creator Ryan Murphy posted the trailer on Twitter, writing, "Every episode brings you a different nightmare. American Horror Stories, a twisted new anthology from Ryan Murphy, streaming July 15 exclusively on #FXonHulu." Right away, his tweet began garnering a flood of replies from excited fans giving their opinions on the teaser trailer.
One fan, Twitter user @jjongorani wrote, "This looks terrifying. I can't wait. Amazing." 
Another fan, @ArianatorAGTFan, likely taken aback by the eeriness overload, replied, "LOTS to unpack here."
The official Twitter account for "American Horror Story" also posted the trailer, with the same caption as Murphy's. This post also received thousands of reactions, including about 600 quote tweets at the time of this writing. Twitter user @Renale_Encabo quoted the tweet and declared what she wants out of the new show, adding, "This season better scare the sh** out of me!" 
Another fan, @griffxnblake, is already freaked out, writing about the teaser, "I am scared and confused but also excited wtf."
One fan in the comments, @impeppermint02, even took this opportunity to praise the franchise as a whole, tweeting, "The fun thing about the promos that AHS have always released is that they're so out there, they're mysterious and deceiving. You really never know what to expect and that's what I love about the anticipation and the show itself."
When the show premieres on July 15, fans will get to decide for themselves whether or not it lives up to the horrifying hype of the trailer.