American Horror Stories Release Date News Has Twitter Melting Down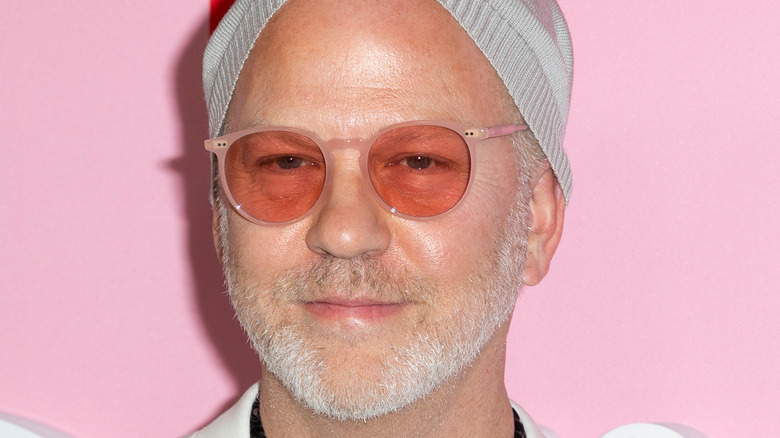 Shutterstock
In May 2020, Deadline reported that FX had given the green light to an "American Horror Story" spinoff, aptly titled "American Horror Stories." Just over a year after the news, more details about the series have been coming out, such as creator Ryan Murphy announcing via Instagram four of the spinoff's cast members — Kevin McHale, Dyllón Burnside, Charles Melton and Nico Greetham. And as if the cast announcement wasn't enough to send curious "AHS" fans into a frenzy, the upcoming show's release date has just been announced, along with a promotional poster. On Twitter, FX Networks tweeted, "home is where the horror is. #americanhorrorsummer starts with the july 15 premiere of the new anthology series American Horror Stories exclusively on #FXonHulu," along with the poster.
Murphy also tweeted out the poster — which depicts a figure in all black latex in the middle of a red wheat field, with an eerie-looking house in the distance — with his own message about the new series: "Horror comes home." Naturally, fans on Twitter have a lot of thoughts. Here's what they've been saying.
AHS fans can't contain their excitement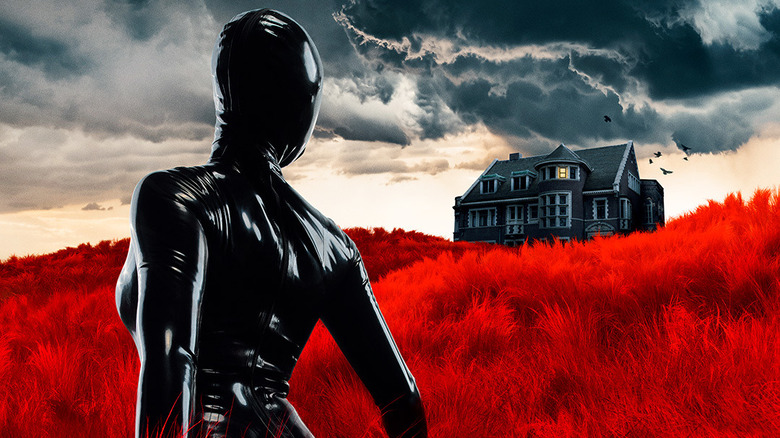 FX / Twitter
In just about an hour after being posted, Murphy's tweet garnered thousands of likes and over 200 quote tweets of fans sharingtheir thoughts on the upcoming show — most of which appears to be largely positive and enthusiastic. Speaking for many "AHS" fans, Twitter user @amickxaniston said "OMG SO EXCITED." Another fan @valenntinoo4, who also utilized the caps lock to show their full excitement, couldn't even put their joy into words, instead just writing "LAKAKDUDUWASJ." "AHHHHH IM SO EXCITED U HAVE NO IDEA MATE," user @cuthbertlovebot wrote
Other fans pointed out that the house and the figure in black latex in the poster appear to be connected to "American Horror Story: Murder House," the show's first season. Twitter user @nandolestrange quoted the tweet, speculating, "The first episode is a Murder House story!!" Another user, @lilbaguette69, who also quoted the tweet, poked fun at the show's creator, writing, "leave this poor house alone i am begging you ryan murphy."
All in all, fans could not be ready for more "AHS" content — several fans in the comments asked when the "American Horror Stories" trailer would be dropping. Summing up the general reaction is user @manniethestar, who wrote simply, "we are ready." Hopefully the trailer drops soon so we know more of what to expect from "American Horror Stories."