How Robert Downey Jr. Got James Brolin On Board For Sweet Tooth - Exclusive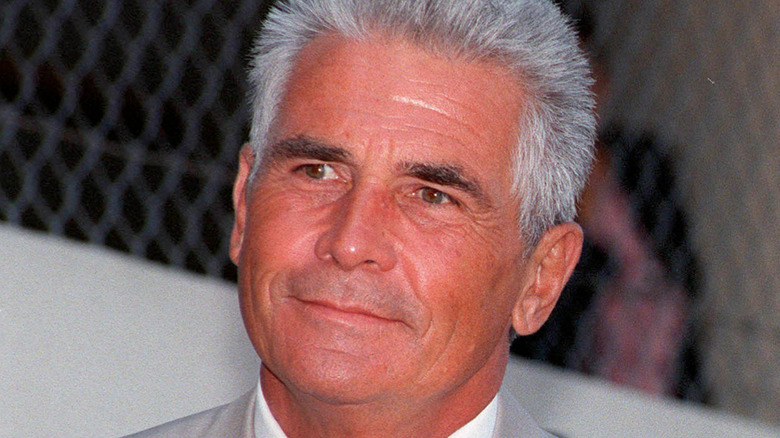 Shutterstock
There's a usual process to being cast in a role for a television series or film: your agent calls you, you go to an audition, you read your sides for somebody, and you either do or do not get the part you read for. There are also times when a role is written with a specific actor in mind, but those are usually pretty major roles.
You would think there would be nothing particularly remarkable about casting the part of a narrator, someone's who is heard but not seen, but you would be wrong if the narrator was James Brolin on Netflix's adaptation of Jeff Lemire's post-apocalyptic comic book series "Sweet Tooth". Brolin's decades long career includes the original "The Amityville Horror" and the original "Westworld," but he's done a lot more than science fiction and horror. In fact, prior to "Sweet Tooth" the only thing missing from Brolin's resume was voice work.
So what (or whom) got Brolin to narrate the story of Gus (Christian Convery) and his fellow animal/human hybrids at the end of the world? It turns out the answer is Iron Man himself: Robert Downey Jr.
The power of Robert Downey Jr. got Brolin on board for Sweet Tooth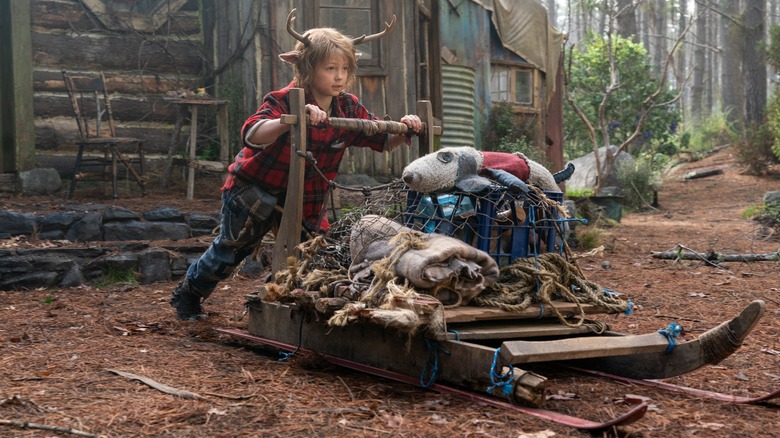 Netflix
We asked James Brolin what made him agree to take on a weird concept like "Sweet Tooth." "Yeah, well, Robert Downey Jr. is a weird concept," Brolin responded. "I've known him for years. He's come from here and there and done some absolutely beautiful work over the years. The early movies of his are just wonderful to re-see. And we've been friends for a while. And we are neighbors. That's most of it and we had lunch one day [with] Susan, [and] his wife is delightful and an effective go-getter producer. And they had this project before COVID."
Did Brolin remember what the pitch was? "Oh, they didn't say anything at the time," he said. "I got a call months later saying we... He didn't call me directly. It's, 'we got a call from Robert, he wants you to narrate, they both do.' And that's it. You have no choice."
Brolin revealed that he'd actually been wanting to do voice over for years. "I called my rep," he explained. "I said, 'what do you think of this?' And they said, 'well, you know, you've been auditioning for voice stuff forever. Never got anything, why not try it?' And I said, 'yeah, that's what I was thinking.' And already, consequently, even before it opened on Friday, word got around that I was narrating and I think there was some voiceover in the trailer. And so I've got a big animated movie to do next and it's all kind of snowballing. It's crazy. You never know."
"Sweet Tooth" is streaming on Netflix now.