What Is The Song In The Samsung 'Own The Floor' Commercial?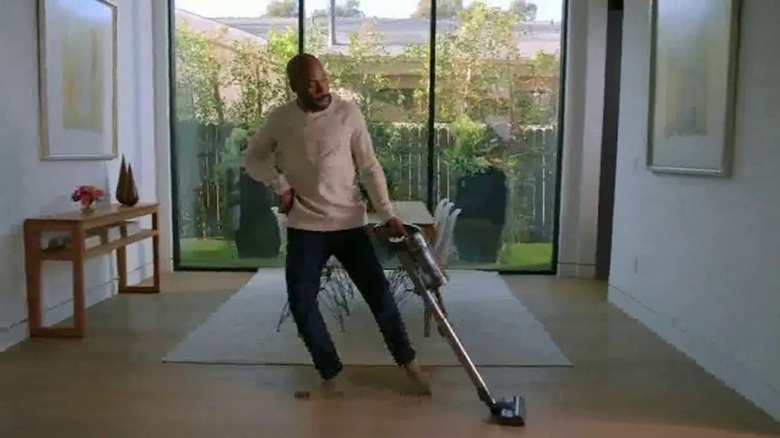 Samsung
The recent "Own The Floor" commercial for Samsung's new Jet Stick 90 highlights the product's best qualities: its slick design, how quickly the vacuum powers on, and how easily it can be cleared out using the Clean Station. But the ad's appeal really comes from the way the family at its center uses the Jet Stick to dance joyfully through their house. Both mother and father choreograph their movements with the simple spills and clean-ups of daily life as their kids run around the house, making the Jet Stick the perfect accessory to their day.
Accompanying them is a catchy, fast pop song whose harmonies, playful funk bass, and whistled refrain are perfect for such a happy commercial. The lyrics "You make it so easy" are also obviously well-suited to featuring a convenient and simple product like the Jet Stick. What is the song featured in the ad, and who wrote and performed it?
MAX is a charting musician and actor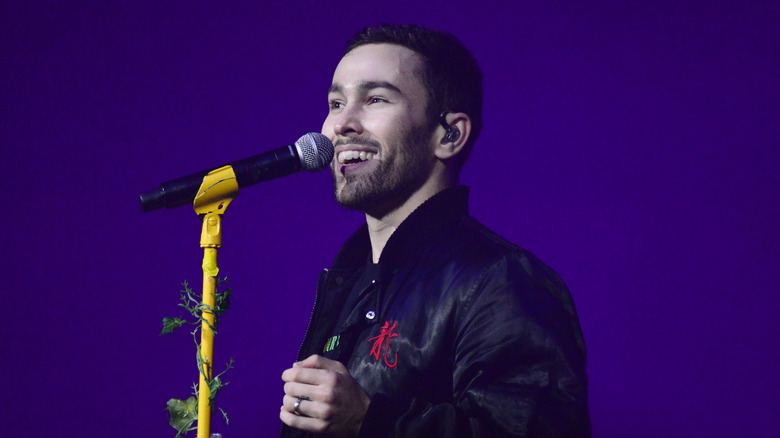 Gerardo Mora/Getty Images
The song used in the Samsung ad is "Checklist" by MAX featuring Chromeo. MAX, aka Max Schneider, is a musician who's been active since 2010. He's released several full-length albums and EPs, including "NWL," "The Say Max EP," and most recently "Colour Vision," which came out in 2020.
His songs have appeared in various pop charts, including the pop ballad "Lights Down Low," which peaked at No. 7 on the Billboard Hot 100 and has been his biggest hit to date. MAX has collaborated with artists ranging from Noah Cyrus to Quinn XCII. He has also appeared in various films and shows as an actor, including the Brian Wilson biopic "Love & Mercy" as cult songwriter Van Dyke Parks, as well as in guest roles on "Beauty and The Beast" and "Law and Order: Special Victims Unit" (via IMDb).
"Checklist," released in 2019, was the first time he'd worked with Canadian electro-funk group Chromeo, which supplied the funky, lively production for MAX's lyrics. The song charted at No. 36 on the U.S. Pop charts previously but could rise up again thanks to the Jet Stick commercial — stranger things have happened in the age of streaming. Certainly, it's a perfect song to put on while cleaning, maybe with the Jet Stick as your vacuum of choice.