This Was The Car From Ferris Bueller's Day Off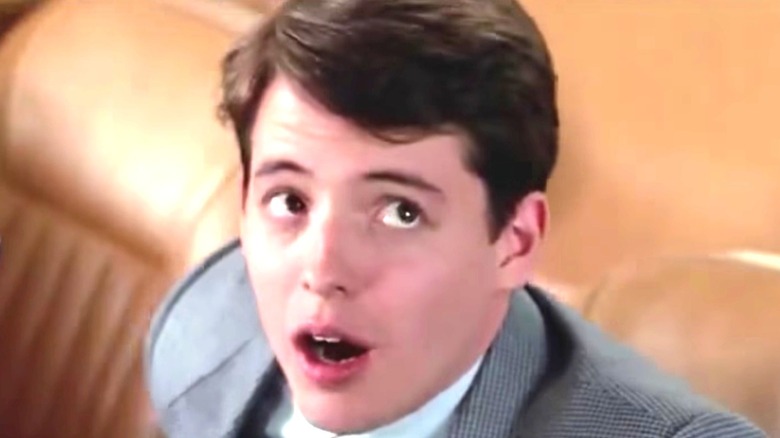 Paramount
Several of the characters in "Ferris Bueller's Day Off" are obsessed with the prized classic car owned by Cameron's (Alan Ruck) horrible father, to the extent that Cameron claims his dad loves the car "more than life itself."
As awful as Cameron's father sounds, to the extent that Cameron wrecks the car in a burst of rage against him, it's hard to blame the older man for loving his ride that much. It's a truly beautiful classic automobile, and while Cameron's standing up to his father is a moment of growth for the character, the poor car getting plunged into a ravine is almost hard to watch. There's a reason the car is, in real life, now worth millions of dollars.
However, the cars used for the film were actually replicas of the original vehicle. And decades after "Ferris Bueller's Day Off," one of these cars was sold at an auction for a surprising price. Here are more details about the automobile that was supposed to be used in the film, and how much its replica sold for.
The car Cameron wrecked went on auction last year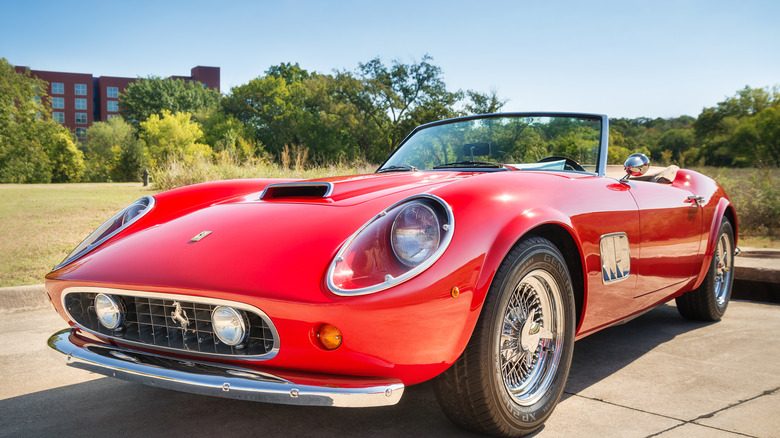 Shutterstock
In "Ferris Bueller's Day Off," Cameron's father owned a 1961 Ferrari 250 GT California Spyder, and three replicas of the sports car were used in the film. According to Automobile Magazine, one of these replicas — a 1985 Modena Spyder California — was sold last year at the 2020 Barrett-Jackson Scottsdale auction.
"Bueller" director John Hughes had originally intended to use a real 1961 Ferrari but backed out at how costly it would be to use one and put it through so much abuse. Three replicas of the car were commissioned instead through California-based company Modena Design. This is one of the replicas that wasn't wrecked, and it was recently restored to full glory.
Where an actual 1961 Spyder would sell for millions (especially because they're very rare), the 1985 Spyder California sold for a still-pricey but less extravagant $396,000. That's not bad at all for a car that looks and operates much like the original. With a 7.0-liter V-8 engine (from Chevrolet, not Ferrari), it also must be very fun to drive. Whoever bought the replica is a very lucky person — as Ferris Bueller (Matthew Broderick) said, "If you have the means, I highly recommend picking one up."