The Marvelous Mrs. Maisel Season 4 Release Date, Cast, And Plot - What We Know So Far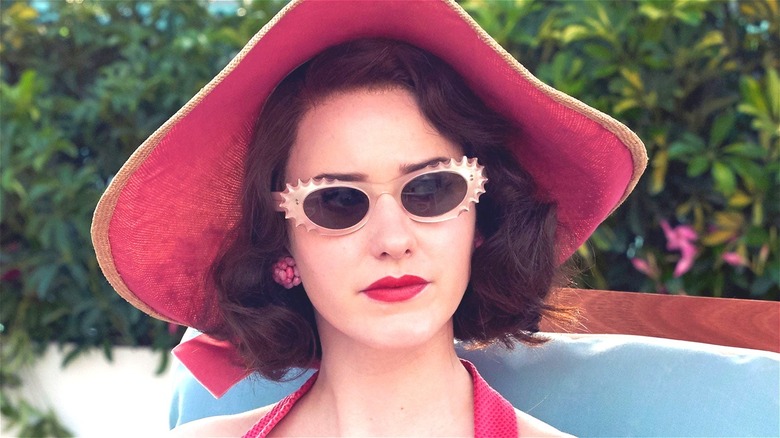 Amazon Prime Video
The boundaries of the half-hour and one-hour TV formats have never been as liberally stretched as they are in our current television era, but even so, one-hour straight comedy series remain vanishingly rare. Even if the characters are brilliantly conceived and the writing is consistently hilarious, it's just hard to sustain the zany, airy energy of humorous storytelling for multiple 60-minute installments. But Amazon Prime Video's "The Marvelous Mrs. Maisel" has pulled it off for three seasons and counting, by adopting practices and tricks of the old-fashioned screwball comedy tradition.
At every juncture so far, creator and showrunner Amy Sherman-Palladino ("Gilmore Girls") has infused the adventures of Midge Maisel (Rachel Brosnahan), perfect 1950s housewife turned trailblazing stand-up comic, with the same abundance of punchlines, one-liners, and farcical scenarios that were once the mark of the Golden Age comedies of the period in which the show is set. "The Marvelous Mrs. Maisel" galvanized television comedy, racking up raves and a total of 19 Emmys — but, as the stakes of Midge's story have grown higher, so too have the show's dramatic elements risen to the forefront, with the heartbreaking Season 3 finale the biggest tonal pivot yet.
What, then, is to be expected of Season 4 of "The Marvelous Mrs. Maisel," with the series entering uncharted dramatic territory and rebounding from a COVID-imposed hiatus of nearly two years? Read on to find out what we know.
Amazon released the first Season 4 teaser
At the end of November, Amazon finally released an official teaser for the new season of "The Marvelous Mrs. Maisel." It's been quite a long time since fans have seen Mrs. Maisel and her friends, and people are excited. In the short clip, Midge sits in a diner across from her manager and close friend Susie (Alex Borstein) to go over their next steps for her career. Susie opens up the conversation by saying "we need a game plan," but it looks like Midge already has one. 
After some ups and downs in her comedy career, Midge is now determined to take control of the entertainment industry and get what she wants. To put it simply, Midge plans to be a headlining act, telling Susie that she will be doing "no more opening act gigs." In the short clip, Susie appears incredulous while listening to Midge, but if the fans of "The Marvelous Mrs. Maisel" know one thing, it's that you don't mess with a goal-driven Midge. So will she be able to become a big name in comedy in the show's fourth season? 
When will Season 4 of The Marvelous Mrs. Maisel come out?
The third season of "The Marvelous Mrs. Maisel" was released on December 6, 2019, and almost immediately netted the show a renewal: just six days later, Amazon announced that Season 3 had the show's most-watched opening weekend yet, and a fourth season was confirmed, with plans for a Spring 2020 shoot (via TVLine). Unfortunately, the COVID-19 pandemic struck, forcing production to be postponed. Principal photography finally kicked off on January 20, 2021, per Deadline.
After waiting ever so patiently through a long delay, Amazon has finally announced when Season 4 of "The Marvelous Mrs. Maisel" will premiere. Along with the new teaser released on November 30, 2021, it was revealed that new episodes of the comedy-drama will premiere on February 18, 2022. While this is still a couple of months away, the time is sure to pass quickly as anticipation ramps up. Fans can now mark their calendars and get ready for the award-winning show's long-awaited return. 
Who will be in Season 4 of The Marvelous Mrs. Maisel?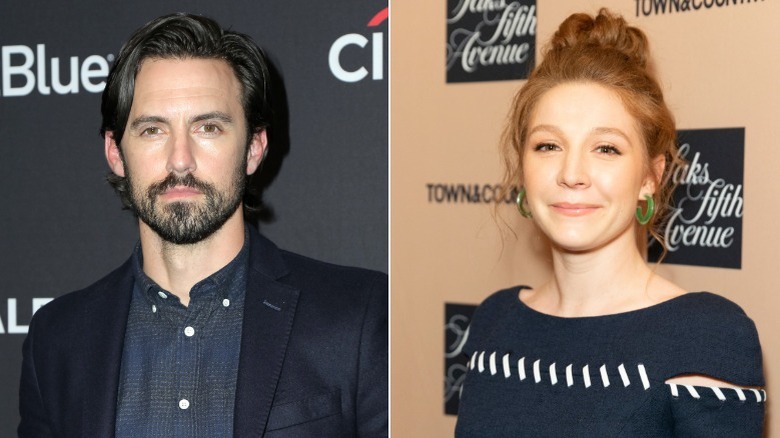 Shutterstock
Deadline reported that "the show's entire regular cast" is returning for Season 4. Looking at the roster for Season 3, those regulars would seem to include the core cast of Rachel Brosnahan as Midge, Alex Borstein as Susie, Michael Zegen as Joel, Marin Hinkle as Rose, and Tony Shalhoub as Abe. This may also include Kevin Pollak, Caroline Aaron, and Jane Lynch — originally recurring stars who respectively got upgraded to series regulars as Moishe, Shirley, and Sophie Lennon began to figure more prominently in the story. In addition to those, Season 3 breakout star Stephanie Hsu will be returning as Mei Lin, and Luke Kirby will continue his canny portrayal of real-life stand-up legend Lenny Bruce, as reported by TVLine.
Finally, there are a handful of exciting newcomers you can expect to see in Season 4. "This Is Us'" star Milo Ventimiglia, who previously collaborated with Sherman-Palladino as Stars Hollow's resident bad boy Jess Mariano on "Gilmore Girls," is joining the show in a long-awaited reunion, with set photos hinting at a potential new love interest for Midge (via People). Comedy icon Jackie Hoffman is also joining the "Mrs. Maisel" universe along with Broadway star and up-and-coming TV actress Allison Guinn. And, for indie cinema fans, Season 4 of "Mrs. Maisel" brings extra exciting news as Kayli Carter, who previously wowed Sundance audiences with her role in Tamara Jenkins' acclaimed dramedy "Private Life," will also be bringing her unique comic sensibility in an as-yet-undisclosed role.
What will Season 4 of The Marvelous Mrs. Maisel be about?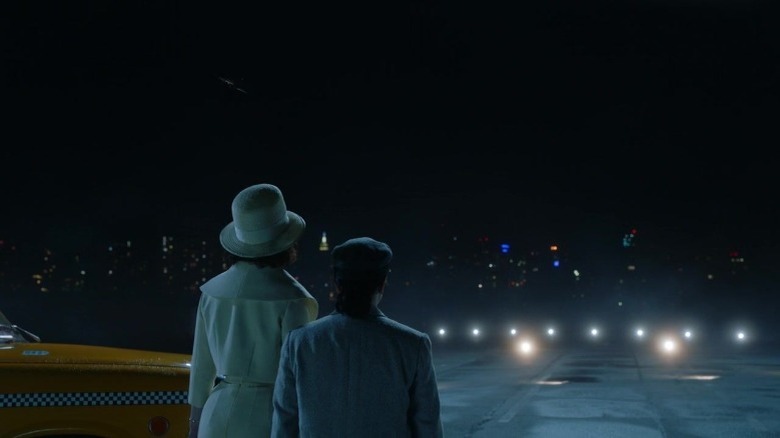 Amazon Prime Video
With production delayed and readapted, Amazon has not yet shared official plot information on Season 4 of "The Marvelous Mrs. Maisel" — all we have to go on, for now, are a handful of set photos. And it makes sense that they're trying to keep details on the new season under wraps for the time being, because, if the ending of Season 3 is anything to go by, Season 4 may be the show's most intense and momentous yet.
After all, the last time we checked in on Midge and Susie, they were being fired from Shy Baldwin's (Leroy McClain) tour and left on the tarmac while the plane to Europe took off. After the upward curve of success found by Midge throughout Seasons 1 to 3, that ending landed like a gut punch, not the least because multiple plot threads — including Midge's purchase of her family's old apartment from Moishe, and Susie's effort to make up for using Midge's earnings to fund her gambling habit — hinged on Midge's expectation of continued prosperity.
Now, Midge and Susie will need to find a way to deal with all those plot threads at home, and Midge will have to reinvent her career in the wake of the biggest blow to it yet. Despite how hard the ending of Season 3 was to watch, the prospect of "Mrs. Maisel" facing darkness and failure so head-on is actually quite enticing, as it will send the show in a new, unpredictable direction — and we can expect Midge's stand-up to get all the better for it.