Where Is Marla McCants From My 600-Lb Life Now?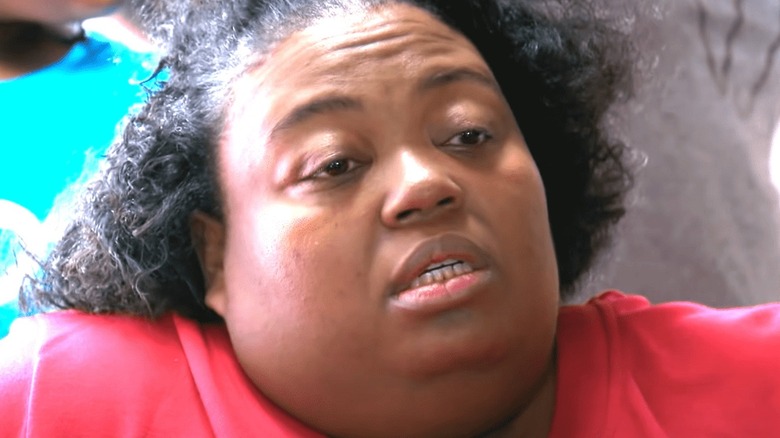 TLC
TLC's hit reality show "My 600-lb Life" centers on morbidly obese people who are struggling with weight loss, food addiction, and meeting their health goals. Weight-loss specialist Dr. Younan Nowzaradan, known as "Dr. Now," helps patients on the show with their journeys toward a healthier lifestyle.
Though Dr. Now definitely has a system that works for many, it's concern from loved ones that is often the driving force for change among patients on "My 600-lb Life." Such is the case for Marla McCants, a self-described "junk food junkie" who starred in Season 3 of the show when she was 43-years-old and weighed around 800 pounds. With three daughters and five grandchildren, the matriarch eventually agreed that it was time for something to change.
However, it wasn't a simple change. McCants was bedridden after being diagnosed with gout, a condition directly related to her weight. She admitted that once she started eating, she couldn't stop; like so many, she used food as a coping mechanism. Working with Dr. Now, who was immediately concerned that she could die within days of their meeting, she was able to lose enough weight to be approved for gastric bypass surgery at the end of her episode.
That wasn't where Marla McCants' journey ended, though. So where is she now?
McCants is turning her life around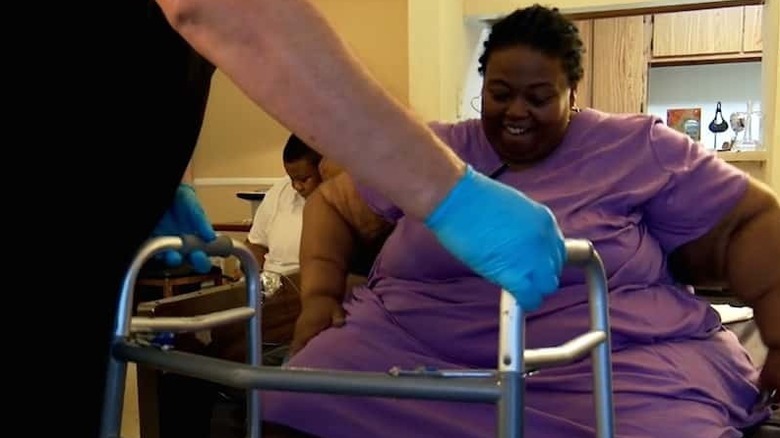 TLC
Unlike some patients following their time on "My 600-lb Life," Marla McCants remained committed to self-improvement. Devoted to getting her old self back for her family, her friends and, most importantly, herself, she is now completely unrecognizable from her appearance on the show. Appearing on the daily talk show "Sister Circle" in 2019, McCants discussed her long struggle with food addiction and cited extreme childhood trauma as the root of it all. She went on to explain how she lost 560 pounds in two years, gaining valuable life lessons along the way (via YouTube).
Before her weight gain, McCants was a nursing assistant and dedicated her days to helping care for others. On her website, she reveals, "I never dreamed I would become one of them." Now, though, helping people is once again her mission in life. McCants is working on a book about overcoming your struggles, arguing that God's purpose for her is to help others who are struggling.
Additionally, she is an active member of L.O.S.S., a support group for people dealing with grief. McCants, now 50, uses her Instagram to promote the group and promote fundraisers for those in need. Between her good deeds, she shares photos of herself spending time with loved ones and enjoying her healthy new lifestyle. Marla McCants was one of the show's most difficult patients, which makes her story all the more inspiring.