Here's Where You Can Watch Ace Ventura 2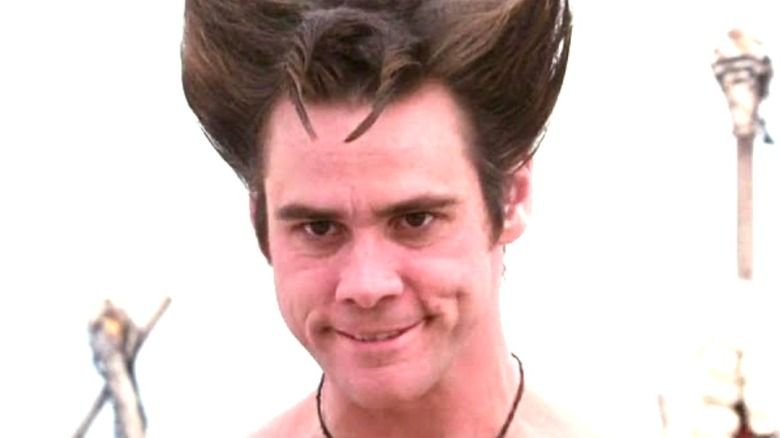 Warner Bros
The sequel to unexpected '90s hit "Ace Ventura: Pet Detective," "Ace Ventura: When Nature Calls," saw star Jim Carrey reprise his role as the eccentric animal lover who'd dominated screens only the year before. This time around, Ace is summoned to Africa to find a missing Great White bat vital to the native Wachati tribe. Mayhem, bat guano jokes, and a scene where Carrey is birthed from an animatronic rhino (you read that correctly) soon ensue.
Critics didn't look on "Nature Calls" as kindly as the original. It's currently rated at 25% on Rotten Tomatoes. Mike Massie of Gone With The Twins wrote that "Although faithfully following the pattern of nuttiness demonstrated in the first film, 'Ace Ventura: When Nature Calls' loses its focus and its polish, resulting in a less than spectacular second outing."
The sequel still cleaned up at the box office anyway (via Box Office Mojo), and in March of this year, a third "Ace Ventura" film was finally announced. In the meantime, here's where you can watch "Ace Ventura: When Nature Calls."
You can rent or buy Ace Ventura: When Nature Calls through multiple services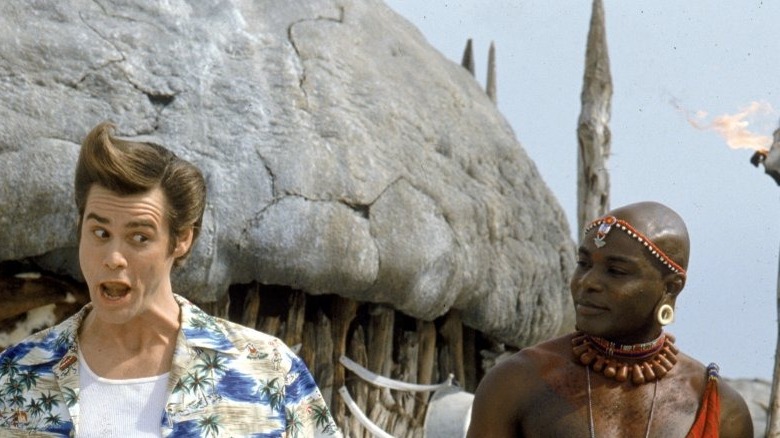 Warner Bros
Unfortunately, streaming options for the film aren't great right now. You can currently stream "Ace Ventura: When Nature Calls" on fuboTV if you have a subscription to the service. The same goes for AMC+ and Sling TV, which also require subscriptions. Meanwhile, you can watch "When Nature Calls" on DirecTV if you have their service. Freeform also requires a cable subscription to log in and watch the film online.
The film can be rented or bought on a number of different platforms. Amazon and Vudu both have the movie available to rent for  $3.99 and $2.99 respectively, though Amazon charges $12.99 to buy it while Vudu is asking $13.99. Several other services are charging $3.99 for a rental, including iTunes, Google Play, YouTube, the Microsoft Store, and Redbox. Otherwise, almost all services are asking for $12.99 to buy the film and store it in their digital libraries.
And of course, you can always buy a physical copy of "Ace Ventura: When Nature Calls" through DVD and Blu-Ray.