The Character Everyone Forgets Pom Klementieff Played On Westworld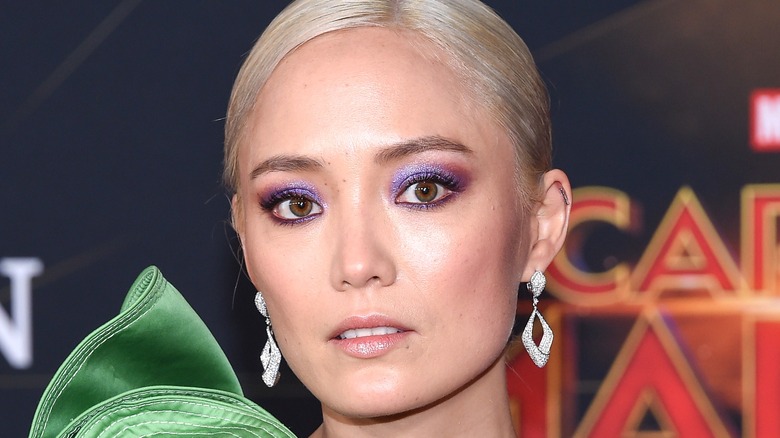 Shutterstock
The HBO series "Westworld" has, over the course of its three seasons on the air, captured the attention of numerous viewers for its complex storytelling and compelling characters. Led by Evan Rachel Wood, whose character Dolores goes from damsel in distress to leader of the robot rebellion, the show has taken numerous twists and turns over its run. In addition, the character of Maeve, who is played by Thandiwe Newton, is a wild card whose presence affects the story more often than not.
Among the twists and turns the show has taken, the introduction of new characters has continually thrown a wrench in the proceedings, with these figures just as likely to work with Maeve and Dolores as against them. These characters have been played by a number of illustrious performers, ranging from Anthony Hopkins to Rinko Kikuchi. 
However, there's one performer who is now a very familiar face in geek circles, and yet whom many people don't recall appeared in "Westworld" back in Season 3: that would be Pom Klementieff, who is now best known for playing the empathic superhero known as Mantis in "Guardians of the Galaxy Vol. 2," as well as "Avengers: Infinity War," and "Avengers: Endgame." 
Looking back, though, here's the character everyone forgets Pom Klementieff played on "Westworld."
Pom Klementieff showed up in the third season of the HBO series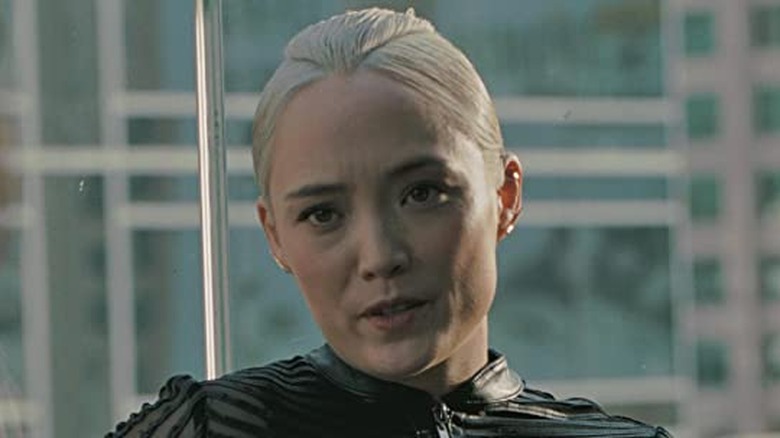 HBO
Season 3 of "Westworld" brought with it a host of new characters, but one of the most compelling new arrivals was Martel, a mysterious representative of an organization who did business with Liam Dempsey, another new character played by John Gallagher Jr. 
Martel was played by Pom Klementieff, and her arrival was welcomed by fans of her work. The character's first appearance in the show was in the Season 3 premiere, titled "Parce Domine." In that episode, she meets with Liam, telling him that there's disturbances in the data, a concern Liam brushes off. Martel, in return, threatens Liam when he begins questioning her, causing Liam to leave the meeting. 
Martel's next appearance is in "The Absence of Field," the third episode of Season 3, when she greets the host version of Charlotte Hale at the door when she goes in to meet trillionaire Engerraund Serac. This makes it clear that the mysterious employer Martel works for is Serac, solidifying the connection between him and Liam. 
Martel shows up once again in the fifth episode of the third season, titled "Genre,", where she intercepts Connells, who, unbeknownst to her, is now a host controlled by Dolores. After sending Bernard and Stubbs away, Connells intercepts Martel, who takes him to his office to talk to Serac. It is there that Connells sets off an explosion, killing everyone in his vicinity, including Martel.
Klementieff's work on "Westworld" is unlikely to remain forgotten for long, and is sure to gain more attention as she becomes increasingly popular.