Nathalie Emmanuel Reveals What It's Really Like Working With Director Justin Lin On F9 - Exclusive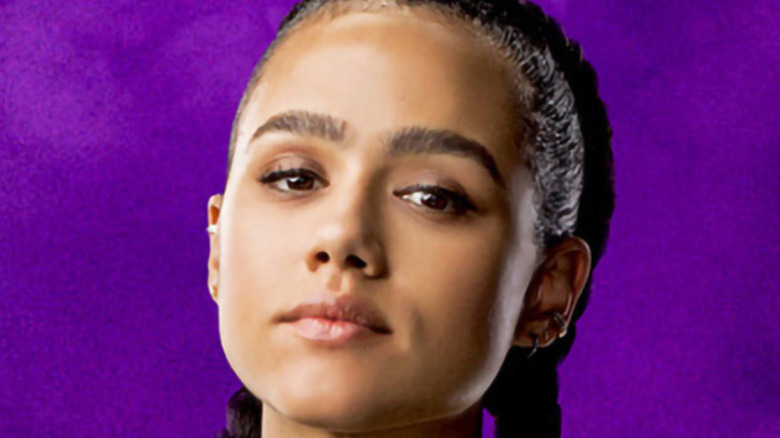 Universal
By the time British actor Nathalie Emmanuel joined the "Fast and Furious" franchise in 2015's "Furious 7," many of the series' trademarks were well-established: awesome cars, incredible and occasionally ridiculous stunts, relentless action, and exotic, globe-trotting locations. But one thing was missing: Director Justin Lin, who had helmed four "Fast and Furious" films, from "The Fast and the Furious: Tokyo Drift" to "Fast and Furious 6." Together with screenwriter Chris Morgan, he had transformed them from a street car racing series to an international heist-based action-adventure saga, with an emphasis on family and friendship.
But by the time Emmanuel signed on to play computer hacker Ramsey in "Furious 7," Lin had taken a break from the franchise. Emmanuel's first two films, "Furious 7" and "The Fate of the Furious," were directed by James Wan and F. Gary Gray. But now Lin has returned for "F9," and also plans to helm the final two chapters in the saga (via Deadline). Emmanuel at last got a chance to work with one of the architects of the "Fast" franchise's success, telling Looper, "I felt like it was a rite of passage — almost like, 'Oh, finally I'm doing a 'Fast' movie with Justin,' and it was just really lovely."
Nathalie recalls her first meeting with Justin Lin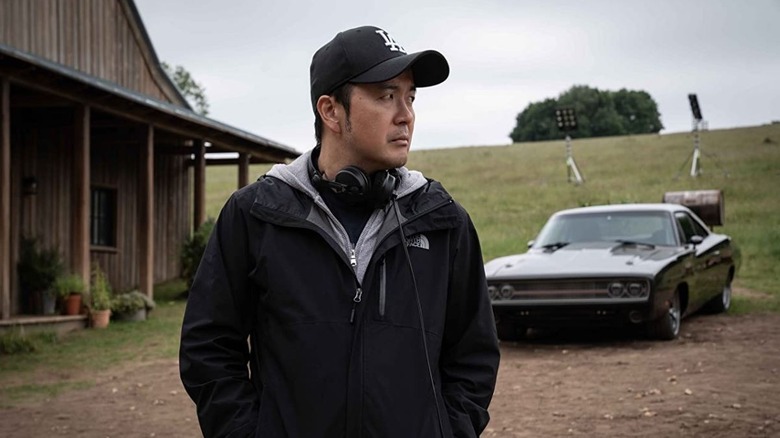 Universal
Nathalie Emmanuel said that she met with Justin Lin just a few weeks before "F9" began filming, recalling "He was just so cool and really open and wanted me to have ideas and thoughts about Ramsey and what we wanted to see from her. He was very, very open and we just talked about a lot of things. It was just so great to meet Justin and finally work with him because the two other movies that I've done have been with other directors, who were so brilliant as well, but Justin felt just so integral to the whole franchise because he'd shot so many of the films."
Emmanuel added that Lin's openness to ideas extended even to the way Ramsey styled herself in the film, which incorporated something Emmanuel had done in real-life. "I had been in New York and I'd had my hair braided," she said. "I actually just had come back to London and still had my braids, and he was like, 'I actually really love this. We should use it for the movie.' And I thought, 'Okay, that's great.' It was really fun because at the end of the movie, I kind of let my hair free once the mission is over."
Justin was always concerned for the actors and the characters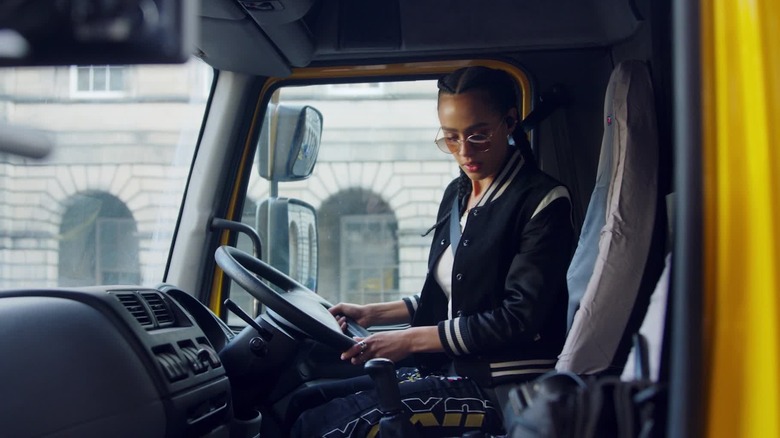 Universal
Once they got to the set and filming commenced on "F9," Nathalie Emmanuel was thrilled to discover that even with the massive action sequences, perilous stunts and non-stop chases that he had to supervise, Justin Lin was always concerned first and foremost with his cast and where they were in the story. "I mean, what's so interesting about Justin is that he has so much information in his head all the time and he's overseeing all these moving parts," she explained. "But as an actor and as a director, that relationship is really important to him. He makes sure that at all times, even when we're all on set, when there's loads of things going on, he's checked in to where we're at and what our characters are doing and if we have any concerns."
Emmanuel added that even with the gigantic production happening around them, Lin maintained a "personal relationship" with his cast at all times. "He very much has a very nurturing energy on set and as a director," she said. "So that was really, really appreciated. Because these movies are huge. There's always so much going on, and the fact that he's still able to click into a kind of one-to-one space when all that is happening is really impressive, actually. I really valued that relationship on set in this movie."
"F9" is out in theaters everywhere on June 25.