The Ending Of 2 Hearts Explained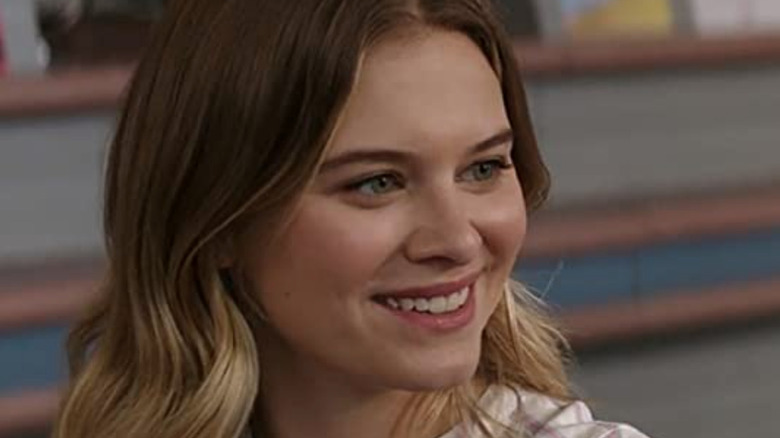 Freestyle Releasing
We may receive a commission on purchases made from links.
The movie "2 Hearts" has held on tight to its spot in Netflix's most-watched films list since it dropped on the streaming giant earlier this month, proving romantic dramas are as popular as ever with viewers. The 2020 tearjerker follows two couples whose romance parallels one another decades apart until a life-changing event brings them all together in the present.
Starring Australian actor Jacob Elordi as Chris, a college student who falls for classmate Samantha (Tiera Skovbye), "2 Hearts" also follows a Cuban exile named Jorge (Adan Canto) as he falls for a beautiful flight attendant (played by Radha Mitchell). Inspired by the true story of Christopher Gregory and Jorge Bacardi — an heir to the Bacardi rum empire — the romantic tearjerker has both a sad and a happy ending, leaving viewers feeling inspired but heartbroken. As one viewer tweeted, "Chose to watch 2 Hearts on Netflix thinking it was gonna be a cute, cheesy movie, but no, instead I'm here sobbing."
Let's break down the emotional ending of "2 Hearts."
Only one couple gets their happy ever after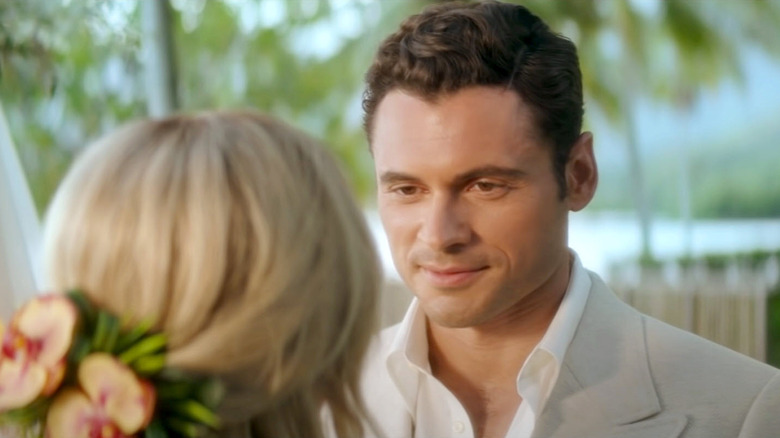 Freestyle Releasing
According to History Vs. Hollywood, 19-year-old Christopher Gregory was an organ donor who saved the life of businessman Jorge Bacardi when he died from an unexpected brain aneurysm. At the beginning of "2 Hearts," Chris' death is foreshadowed by two events: Chris walking alone on a beach watching a yacht in the distance, followed immediately by a scene that sees him being wheeled unconscious into a hospital as he narrates that life "doesn't always seem like rainbows and butterflies" and admits there "doesn't seem like there's anything good about this situation." Then, he takes viewers back to the beginning of his story to show the good in the situation, which is why telling Jorge's story too is so important. 
The reason Christopher and Jorge's stories are intertwined is that the former's death results in renewed life for the latter. The overall theme of "2 Hearts" is that tragedies can have a positive outcome, illustrated by the many lives saved by Christopher's organ donation. While the climax plays with viewers emotions by showing Chris as he recovers from his aneurysm, becomes a firefighter, and marries his girlfriend, Samantha, the ending of the movie reveals those scenes to be a false narrative — and nothing more than Chris' fantasy as he lies brain-dead in the hospital. Jorge, who suffers from an unspecified lung disease, is dying and needs a lung transplant when he and his wife, Leslie, receive a call that a donor is available. 
Scenes depict other families receiving similar calls as Chris' family struggles to accept his decision to be an organ donor. The overall message of "2 Hearts" places heavy emphasis on the importance of organ donation in saving lives, demonstrated by Chris' selfless choice. 
Chris is shown watching over his loved ones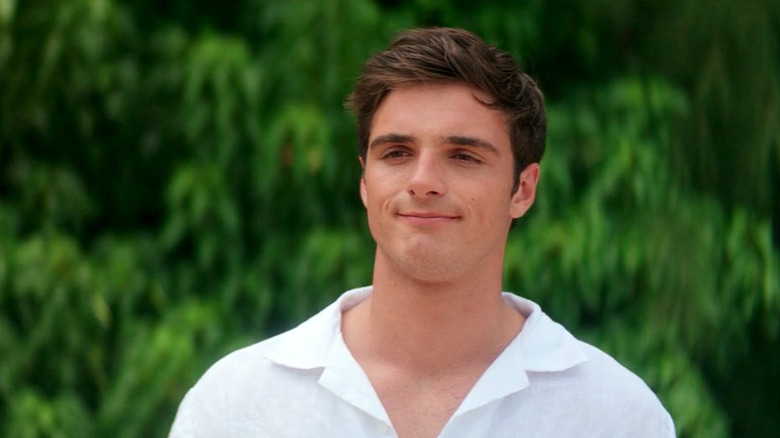 Freestyle Releasing
"2 Hearts" also has a subtle faith-based theme. Jorge survives his surgery and is released from the hospital, but not before requesting to know who his organ donor was. His letter is delivered to Christopher's parents, who eventually agree to meet with Jorge and his wife after seeing that Jorge named his donor "Gabriel," after the archangel of new life and incarnation. In one of the final scenes, Chris' parents and Samantha finally meet with Jorge, placing their hands over his chest as he thanks them for their loved one's gift. The scene is backlit by the sun, which shines on the gathering with an almost angelic light.
The final scene of "2 Hearts" returns to Chris watching the yacht from where he stands on a beach alone. He smiles happily, seeing Jorge and Leslie spending time with his family as he narrates that he now lives on through the people who received his organs, noting, "When I die, I won't be here. I'll be everywhere." Knowing his family has accepted his passing and befriended Jorge and Leslie, Chris walks off, leaving his footprints in the sand, offering a nod to a famous religious poem — "Footprints in the Sand" by Margaret Fishback Powers. In real life, Christopher Gregory's actions had far-reaching and positive effects on many people, even today.
Christopher Gregory's impact was far-reaching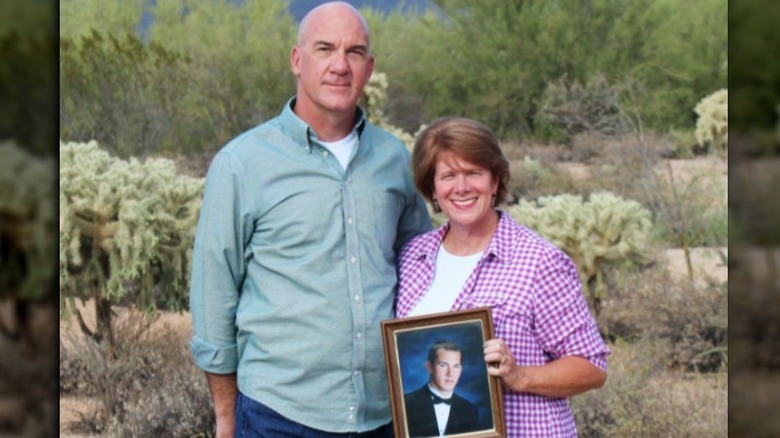 Donate Life Arizona/Twitter
In real life, Jorge funded The Gabriel House of Care in honor of Christopher Gregory to give caregivers a place to stay while their loved ones were in the hospital, and he remained in touch with Christopher's family until his death in 2020, according to History Vs Hollywood. Christopher's father, Eric Gregory, also wrote a faith-based book titled "All My Tomorrows: A Story of Tragedy, Transplant and Hope," which provided the basis for the movie "2 Hearts," which has likely helped Christopher's story be seen by millions, thanks to streaming services such as Netflix.
Christopher's profile on the Louisiana Organ Procurement Agency's website reads: "It matters that Christopher's organ recipients are alive because each of them is important to someone. And if they matter, then Chris matters, and his sacrifice means something." As for Jorge, he passed away on September 23, 2020, at the age of 76. According to The Cinemaholic, Christopher's impact on Jorge was even mentioned in Jorge's obituary.