The Casting Choice That Had AHS Fans Scratching Their Heads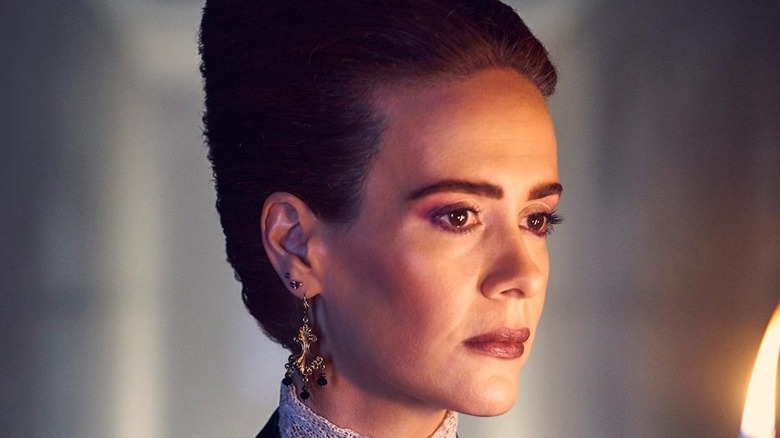 FX
It's no secret that "American Horror Story" co-creator Ryan Murphy has a go-to list of Hollywood stars to draw from for his various television and film projects. The horror anthology is known for its recurring cast members, including the likes of Sarah Paulson, Evan Peters, Emma Roberts, Jessica Lange, Kathy Bates, and Angela Bassett, and fans look forward to speculating about who will be back for the next season. With shows like "American Crime Story," "Ratched," and "9-1-1," Murphy often recruits alumni from his previous works like "Pose," "Feud," and "Nip/Tuck."
With nine seasons, dozens of returning cast members, and endless storylines and characters to unpack, fans often take to the r/AmericanHorrorStory subreddit to reflect on the show's creative choices. "American Horror Story: 1984," a summer camp slasher extravaganza with a trio of villains, introduced several new faces to the franchise. However, there was one casting decision that had "AHS" fans puzzled. So which counselor's casting stumped viewers?
It's an AHS-Glee crossover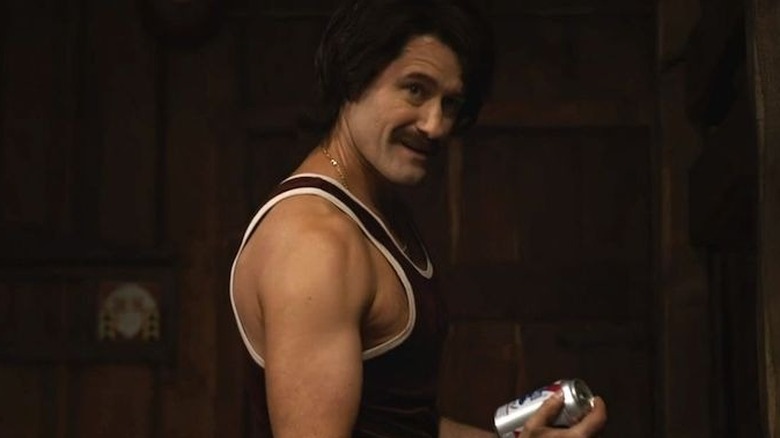 FX
Gleeks beware: it's Mr. Schue! "Glee" actor Matthew Morrison was cast as Trevor Kirchner in "American Horror Story: 1984," a choice that surprised some fans on Reddit. Redditor u/RuleTop5909 pointed out that his appearance was "random," though they did like his character. Many agreed, laughing at the comedic highs that came with a character defined by his perfect mustache, his arrogant energy, and his affinity for jazzercise.
Others suggested that after the initial shock of Morrison's casting wore off, they realized how on-brand it was for Murphy to cast someone he's collaborated with on other projects. The RMCU is extensive and features hundreds of talented people. Plus, this isn't the only time a "Glee" alumni appeared on "American Horror Story."
Neil Patrick Harris, Jacob Artist, Matt Bomer, Cheyenne Jackson, and Darren Criss all had roles on "AHS," while "Glee" leading actress Lea Michele starred in both seasons of Murphy's other horror series, "Scream Queens." While this was Morrison's first appearance on "American Horror Story," it likely won't be his last if Ryan Murphy has anything to do with it.