How To Watch Disney And Pixar's Luca For Free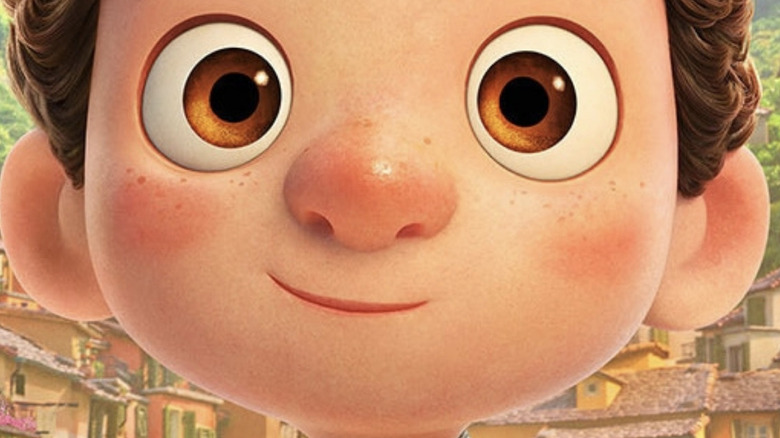 Pixar Animation Studios/Walt Disney Co.
Pixar and Disney's latest animated feature, "Luca," has animation fans excited. The charming film is critically acclaimed, sitting at an 89% critical rating and a "Fresh" score on Rotten Tomatoes, and with an 87% approval rating from users of the site, it appears that Disney fans love it, too. With its typical mix of charm, attractive animation, and kid's eye view of the world, it's sure to keep drawing new fans in as it reaches more and more viewers.
Where can you watch the film and find out how you feel about it for yourself? The movie won't make it to the big screen, nor will it appear on most subscription streaming platforms or available to purchase. Subscribers to one lucky streaming service, however, will have full access to the movie starting this month at no additional charge to them. What's the name of the service, and where will you be able to watch "Luca" for free?
If you have a Disney+ account, you (and Luca) are home free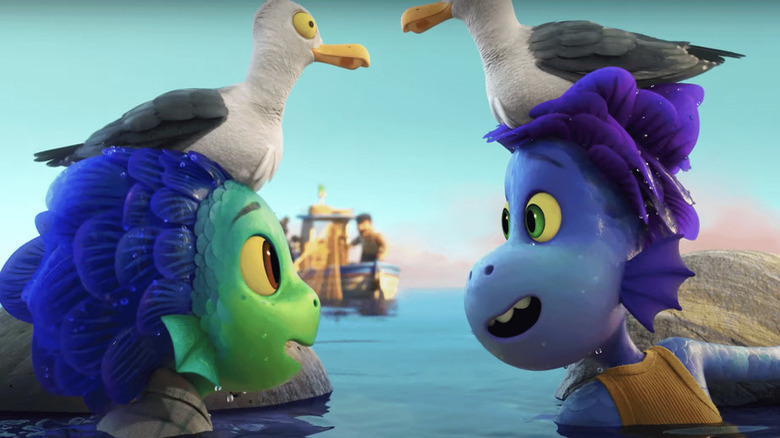 Pixar Animation Studios/Walt Disney Co.
Good news – according to Collider, Disney+ users can stream "Luca" as of June 18 at no additional cost to subscribers. 
Viewers will have several different options for watching the film. You might choose to directly buy a package from Disney+ for $7.99 a month or pay $13.99 for a package that includes Hulu+ and ESPN+ as of press time. Xbox users might wish to redeem an Xbox Game Pass Ultimate free trial, which lasts 30 days – you can claim it if you have an "Ultimate" tier Xbox Game Pass subscription (priced at $14.99 per month). Claiming your perk will lead you to a free Disney+ trial, and the perk is available from June 8-September 30. Verizon subscribers may also claim a free Disney+ subscription with any of its Unlimited plan tiers.
Whatever option you pick, it will cost you nothing extra to watch the film, possibly because it will only be playing theatrically in territories where Disney+ is not yet available (with one big exception – an engagement at the Disney-owned Los Angeles-based El Capitan Theater from June 18-24). 
Likewise, "Luca" is currently not available for rent at any other streaming or physical rental format, and there is no word yet as to when Disney and Pixar will make the movie available to download to own or on DVD. Judging by the model applied to the last Disney-Pixar co-release during the pandemic, "Soul," three months passed by before the movie became available to other retailers. So unless you want to wait a few months, your best bet is to pick one of the packages above.