The Surprising Stephen King Movie That Inspired Disney And Pixar's Luca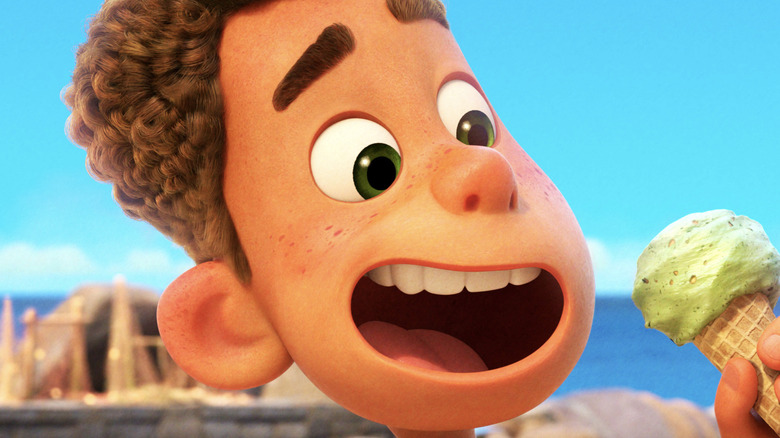 Disney/Pixar
The creators of "Luca," the upcoming film from Disney and Pixar, found inspiration for the animated adventure from the most unlikely of places.
Directed by Enrico Casarosa, "Luca" takes place on the Italian Riviera and follows the adventures of two boys, Luca (voiced by Jacob Tremblay) and Alberto (voiced by Jack Dylan Grazer), as they spend their summer exploring the film's central seaside town and eating plenty of gelato. As they embark on their summer adventure, Luca and Alberto must also make sure that the town's residents do not discover one thing: that they are both secretly sea monsters capable of disguising themselves as normal humans on dry land.
The film, which is set to be released later this month exclusively on Disney+, is shaping up to be one of the more interesting releases from a major studio this summer. It feels considerably smaller in scope than most Disney and Pixar titles, despite its various supernatural and fantastical elements. Its unique tone, aesthetic, and vintage Italian countryside setting have even resulted in comparisons to 2017's "Call Me By Your Name" in recent months (via Entertainment Weekly). However, it turns out that it wasn't "Call Me By Your Name," but another classic coming-of-age movie that played an important role in the creation of "Luca."
How Stand by Me influenced Pixar's Luca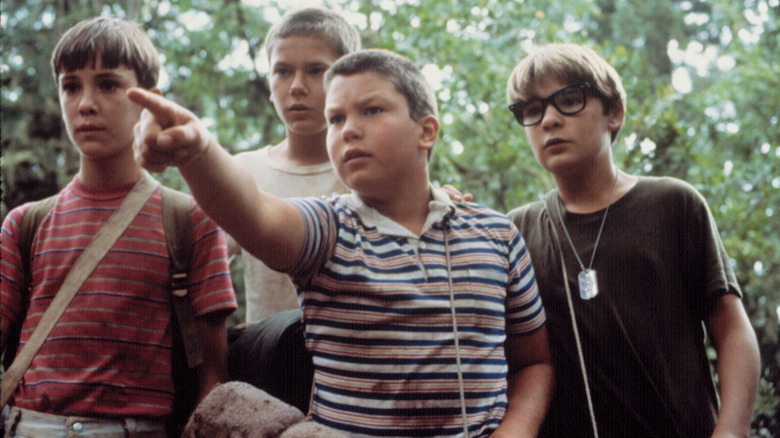 Columbia Pictures
During a recent press event for "Luca" that Looper attended, the film's creative team revealed that one of the biggest inspirations for the new CG-animated film was the 1986 classic "Stand by Me." That film — directed by Rob Reiner and based on the Stephen King novella "The Body" — follows four friends in 1959 as they go on a hike in search of the body of a missing boy. It's one of the most beloved coming-of-age films of all time, and is generally considered to be one of the best Stephen King film adaptations ever made.
According to the filmmakers behind "Luca," it was the specific focus on friendship in "Stand by Me" that helped shape the upcoming Pixar film. In fact, even though it has been repeatedly compared to "Call Me By Your Name" online, "Luca" isn't actually concerned with romance or young love. Instead, the primary focus of "Luca" is on the kind of powerful, early friendships that often go on to play a formative role in peoples' lives, and the film follows its characters during a time when they aren't yet concerned by issues of romance.
That's why "Stand by Me," which is more focused on depicting the lasting bonds of friendship formed between its characters than anything else, served as such an important reference point for "Luca."