This Is Where Steel Magnolias Was Filmed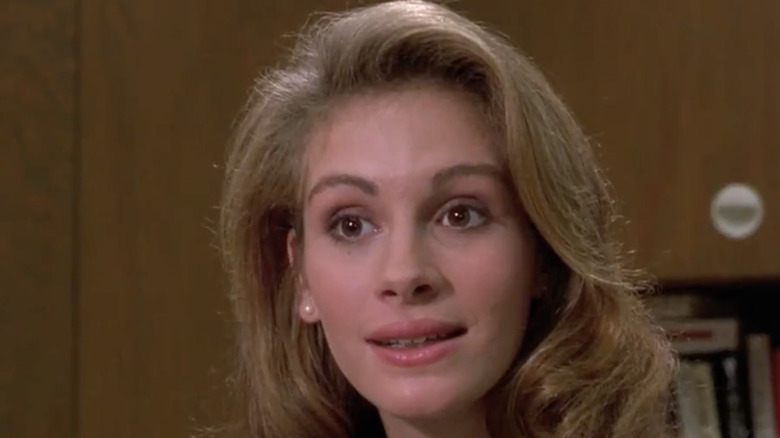 TriStar Pictures
The '80s brought us plenty of classic movies that are still beloved to this day. One of the most iconic films from the late '80s is "Steel Magnolias," which has even earned a spot on Rotten Tomatoes' list of "Essential '80s Movies." With star power like Dolly Parton, Julia Roberts, and Sally Field, it's no wonder the heartwarming film has remained a classic through the years.
"Steel Magnolias" takes place in a small Louisiana town, where a recently graduated hairdresser named Annelle Dupuy (Daryl Hannah) moves to find work. She gets hired at Truvy Jones's (Dolly Parton) hair salon and soon meets the rest of Truvy's close-knit group of friends: M'Lynn Eatenton (Sally Field), her daughter Shelby (Julia Roberts), Clairee Belcher (Olympia Dukakis), and Louisa "Ouiser" Boudreaux (Shirley MacLaine). The rest of the film follows the six women as they laugh, cry, and experience life's ups and downs together.
"Steel Magnolias" is not only full of iconic one-liners — "Well, you know what they say: if you don't have anything nice to say about anybody, come sit by me!" — but it also features beautiful cinematography thanks to the location where it was shot. So where exactly was "Steel Magnolias" filmed?
Steel Magnolias was filmed in a small Louisiana town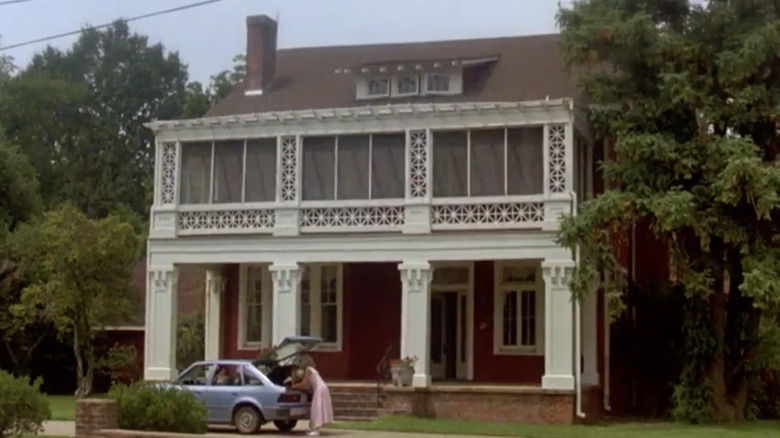 TriStar Pictures
Though "Steel Magnolias" is set in the fictional town of Chinquapin, it was filmed in the small town of Natchitoches, Louisiana — which is also the screenwriter Robert Harling's hometown. According to People, Harling originally wrote "Steel Magnolias" as a play in honor of his sister Susan Robinson, who died of complications related to diabetes after a risky pregnancy and failed kidney transplant. The successful play ran for several months off-Broadway before it was adapted for the screen, becoming the classic we know today.
The tree-lined town of Natchitoches provided a lovely backdrop for the film, and an extra hint of intimacy once you realize it's where the true story took place. According to The Bay St. Louis Little Theatre, a former mayor of Natchitoches was the advisor for the film, and he gave advice for shots and picturesque locations.
According to the Natchitoches Convention and Visitors Bureau, fans of "Steel Magnolias" who visit Natchitoches can even go on a tour to visit iconic places from the film, like the different women's houses, the site of the Easter egg hunt at the end of the movie, and even Truvy's beauty salon.