The Devastating Death Of Olympia Dukakis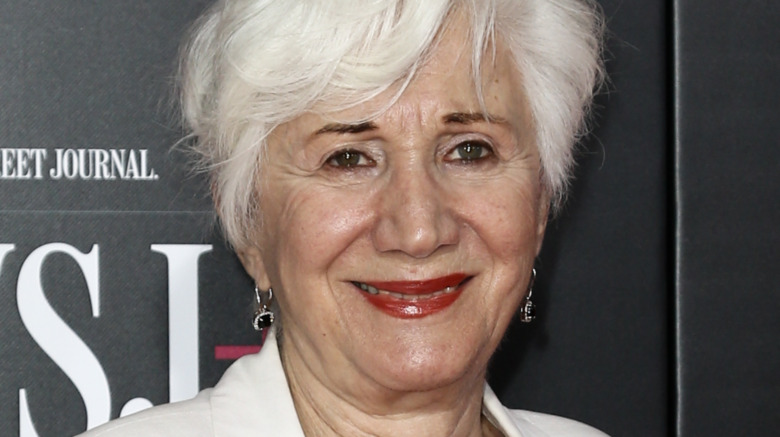 Shutterstock
Olympia Dukakis, a fixture of stage and screen for decades, died in New York City on May 1, 2021 at the age of 89. The news was confirmed by her brother, Apollo Dukakis, on Facebook. 
Born June 20, 1931 to Greek immigrant parents who raised her in Boston, Dukakis graduated from Boston University with a degree in physical therapy, but decided to return to the same university to pursue her passion for acting. She completed a second degree in theater, and went on to teach drama at New York University in 1958, while also pursuing her acting career. 
In 1962, she married actor Louis Zorich, whom she remained with until his death in 2018 (via The New York Times). Their relationship lasted over 60 years, surviving a near-death car crash that threatened to take Zorich in 1977. After his recovery, the two founded a theatre company in New Jersey in 1979, and even worked together on a production of "Who's Afraid of Virginia Woolf." Dukakis is survived by her three children and four grandchildren. She leaves behind dozens of classic performances for her fans to enjoy in her memory.
Dukakis is perhaps best known for her dazzling performance in Moonstruck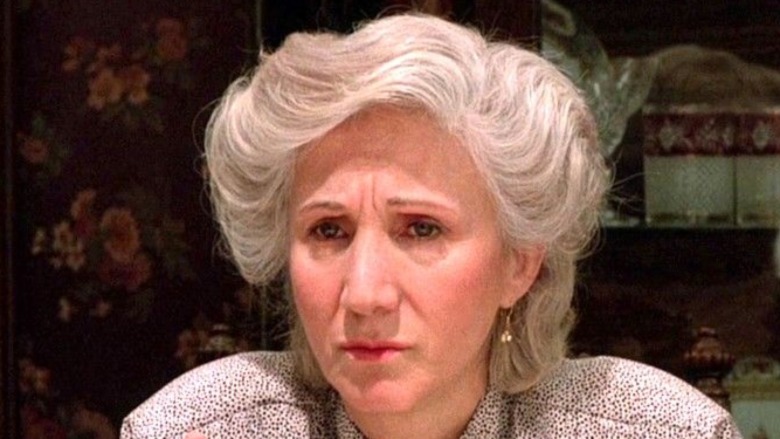 MGM
Although she was part of over 130 stage productions, 60 films, and 50 television series, the role she is best remembered for is the matriarch in the 1987 movie "Moonstruck." 
Her character was the mother of the film's romantic lead, Loretta (Cher). Though outwardly apathetic, the character contained multitudes, expertly rendered by Dukakis' Oscar-winning performance in the role. Most fans would agree, she stole the show. 
Although often typecast as the overbearing maternal figure — even in her 30s — Dukakis was always able to bring a depth and authenticity to her roles. Her characters ranged from the charming southern belle, Clairee Belcher, in "Steel Magnolias," to an amateur sleuth uncovering a conspiracy in "Never Too Late" and one half of a lesbian couple in "Cloudburst." Last year, a feature-length documentary about her life, entitled "Olympia," was released theatrically in the United States.
Her talent was recognized throughout her life with numerous awards and accolades, including three Emmy nominations; one Golden Globe and one nomination; a BAFTA nomination; a Screen Actors Guild nomination; and two Obie Awards. Her talent will be missed.