Sweet Tooth's Stefania LaVie Owen & Dania Ramirez Have A Lot To Say About Their Characters' Relationship - Exclusive Interview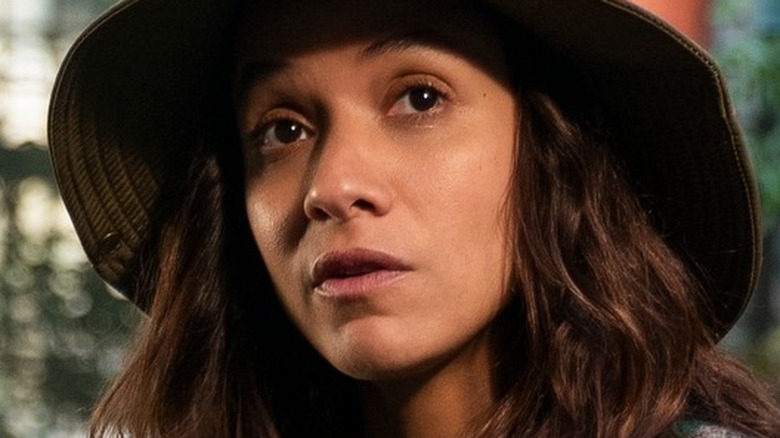 Netflix
The Robert Downey Jr.-produced Netflix adaptation of Jeff Lemire's Vertigo comic book series "Sweet Tooth" accidentally captured the zeitgeist with its complex portrayal of how different people react to an apocalypse brought on by a deadly virus. The show has introduced us to an older generation committed to open violence in order to maintain power, we've met sympathetic survivors trying to do good, there's a generation of people who have almost no memory of the world before the sickness, and people that fall everywhere in between.
Two notable characters from the series are Bear (Stefania LaVie Owen) and Aimee (Dania Ramirez). Bear was the leader of the Animal Army: a group of young people dedicated to protecting the hunted hybrid children who were born in the wake of (and thus blamed for) the sickness. Similarly, Aimee (Dania Ramirez) creates a haven for hybrids out of an abandoned zoo. Both Bear and Aimee find themselves separated from the people they care for the most by the end of season one — Bear is ostracized by the Animal Army (and by her closest friend Tiger (Mia Artemis), and Aimee has lost her surrogate daughter Wendy (Naledi Murray), along with the rest of the hybrids in her care.
Looper sat down with Owen and Ramirez to talk about the relationships their characters had by the end of Season 1 and where those relationships might go next in the (hopeful) seasons to come.
The past and future for Bear and Tiger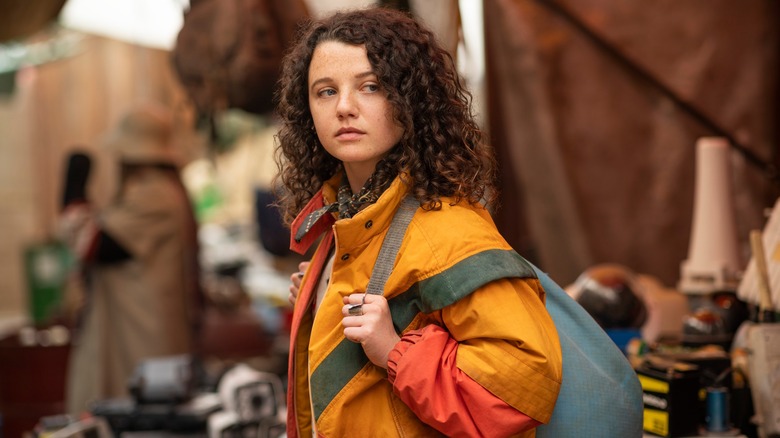 Netflix
Stefania, we get a sense of the relationship between Bear and Tiger, but only very quickly. I wanted to get a sense of how you see that relationship and whether or not you think we should see more of that relationship in coming seasons?
Stefania LaVie Owen: When Bear was five years old, she was orphaned from her family and she decided to bring all these kids together who are also orphaned or had some trauma during the great crumble. And she built this army with them. And so Tiger and Bear from the very beginning were best friends. And they went through all of that together through their darkest times, they had each other. And so in the show, you see us a little bit later, and there's a little bit of friction in that relationship because Tiger and Bear's philosophies are a little bit different and the way that they lead or believe how they think the army should run just starts to separate.
And it was a fun dynamic to play. And Mia, the person that plays Tiger, is so awesome. And she brought such a magnetic energy to that role that I think that relationship should come back. And I mean, also that the animal army — there's something so intense and moving about that army and all of us got really close while we were filming, too. And yeah, I felt like it was a little glimpse of what we might see, but who knows.
When Jepp met Aimee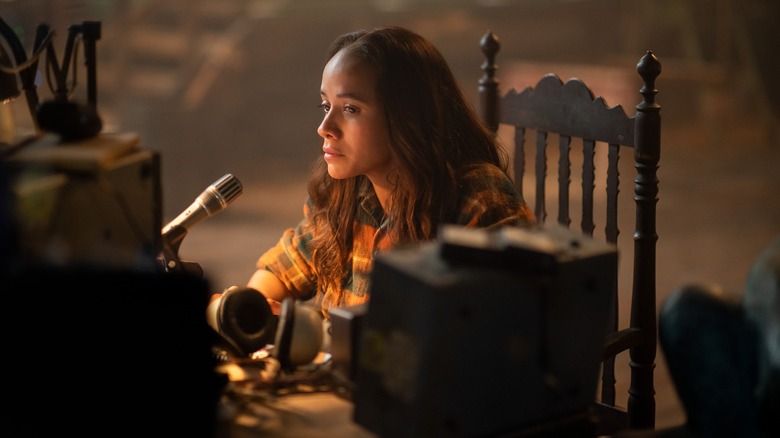 Netflix
Dania, you've spent this whole first season with your group too, and, now in season two, it's going to be you and Jepp (Nonso Anozie) at least perceivably at the beginning. How do you feel that relationship is going to be, will they get along?
Dania Ramirez: I tip my hat down to the creators and whatever they decide to do, I'm sure it's going to work out. I think Nonso Anozie did an incredible job playing Jeppard, and there is a part of him that I think we really get to enjoy in that last episode when he actually comes clean about his vulnerabilities, losing his child. And I think they will really bond within that. And it's an interesting journey for my character, because I start off sort of very meek and not really knowing myself and by the end of it, I'm like "You took my kids, you took my life." And now all of a sudden, you're going to see a different kind of warrior woman come in and try to get the kids back.
And to know that he has that same kind of personality, I think there's a lot to play with for both of us. I'm not sure in which ways we will end up really connecting or not connecting. But I do know that these are two very passionate people and they have one common cause, which is, we really both love these kids and we're going to go and do whatever we can to get them back. And I think I'm willing to leave it there and see what the writers are going to try to create for both of us. But it's great to know that we have each other and there's a path that's being laid out where anything could happen within that relationship.
A very serious question for both of you, if the apocalypse comes and there's only one candy that can remain, what is the candy that must remain?

Stefania LaVie Owen: Oh, I think those sour rainbow belts, the ones that you can just rip each color off.
Dania Ramirez: M&M's. Peanut M&M's.
"Sweet Tooth" is streaming on Netflix now.