Sweet Tooth Season 2 - What We Know So Far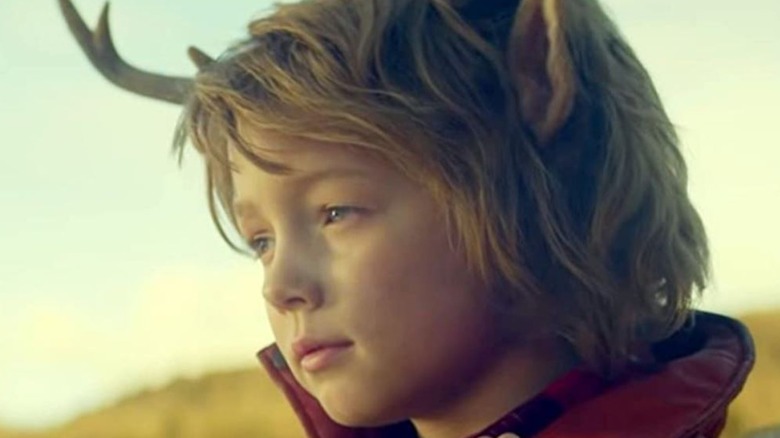 Netflix's "Sweet Tooth" is a unique, endearing, and exciting fantasy show about humanity's struggles to cope in the aftermath of a terrible apocalyptic plague. The world is full of disease, danger, and strange children who seem to be part human and part animal. A young hybrid called Gus (Christian Convery) walks this land of mystery and mayhem with a grizzled survivor called Tommy Jepperd (Nonso Anozie), and the pair's travels turn out to be far more significant — and dangerous — than either of them could possibly imagine.
Based on a comic book by Jeff Lemire, "Sweet Tooth" Season 1 is a must-watch for any fan of cool, post-apocalyptic fantasy. It also ends in a pretty exciting cliffhanger, with plenty of teases of upcoming events. This begs the question: How long do the fans who have already watched the first season have to wait before the story continues? Here's what we know so far about the release date, cast, and plot of "Sweet Tooth" Season 2.
When is the release date for Sweet Tooth Season 2?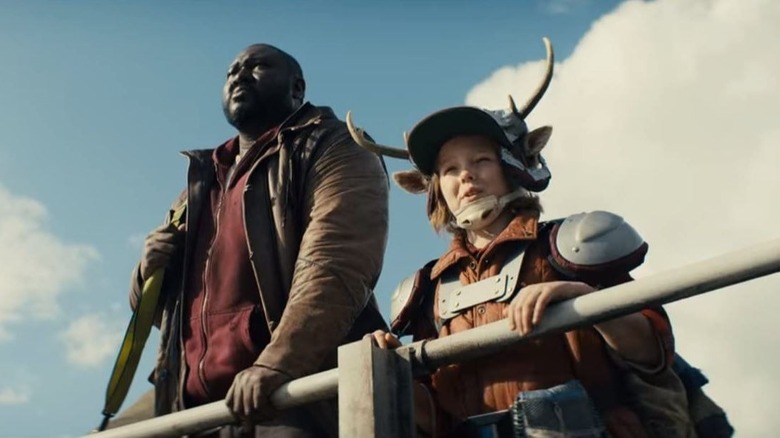 Netflix
It's a big question, but unfortunately, there are no definitive answers yet. Netflix hasn't renewed "Sweet Tooth" for Season 2, but since the first season premiered on June 4, it's understandable that the streaming service doesn't want to jump the gun yet. Then again, it's not exactly uncommon for Netflix to cancel shows after their first season, especially if they're on the big-budget side of things — which "Sweet Tooth" obviously is. Recently, the company pulled the plug on both "The Irregulars" and "Jupiter's Legacy" after their initial seasons, so "Sweet Tooth" Season 2 isn't a given until Netflix officially says so. 
Even so, fans of this charming fantasy drama shouldn't lose too much sleep over its potential cancellation. "Sweet Tooth" has plenty of prestige, as it's produced by Hollywood heavyweight Robert Downey Jr., and fans and critics hold it in extremely high regard. Season 1 currently boasts an extremely impressive 98 percent Tomatometer rating on Rotten Tomatoes, along with a 92 percent audience score. It would also appear that Netflix has a bit of a soft spot for unique fantasy universes, seeing as the company recently announced Season 2 of "Shadow and Bone" (per Variety). As such, you might very well receive the news about another season of "Sweet Tooth" sooner rather than later. 
If the show gets another season, expect the wheels to turn pretty quickly after the announcement. Christian Convery is an integral part of the show, and since actors of his age grow up extremely fast, the production needs to either resort to time skips or keep a healthy pace. Assuming that the show gets renewed soon, and the production hits the ground running, "Sweet Tooth" Season 2 could be good to go as early as mid-2022. 
Who's in the cast of Sweet Tooth Season 2?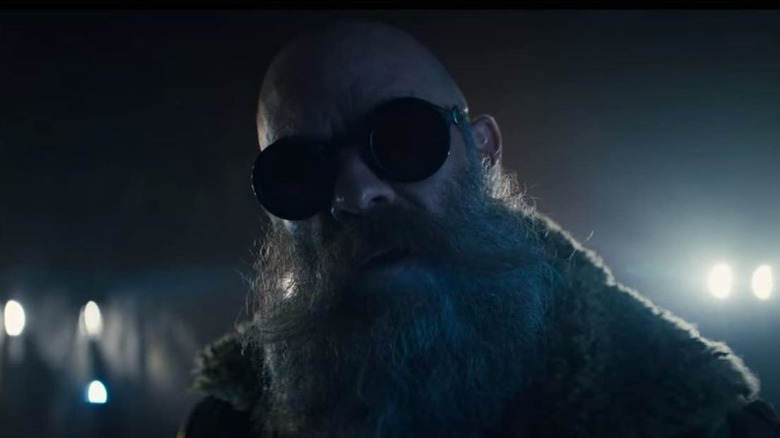 Netflix
The most important characters in "Sweet Tooth" Season 1 are almost guaranteed to return for the potential Season 2. The whole show revolves around Christian Convery's deer-human hybrid, Gus, aka the titular Sweet Tooth. Nonzo Anozie's Tommy Jepperd and Dania Ramirez's Aimee are also still very much integral to the plot, as are Adeel Akhtar's Dr. Aditya Singh, and Stefania LaVie Owen's Animal Army leader, Bear. 
The terrifying Last Men and their leader, General Abbot (Neil Sandilands), will also definitely be around to antagonize the hybrids. An interesting presence in Season 2 could also be Gus' mother, Birdie (Amy Seimetz), who isn't his traditional mother after all, but a geneticist who had a hand in creating the young hybrid — and who's still alive. 
A new season will inevitably bring plenty of new characters in the fray, as well. While there's no word about them or their actors quite yet, expect Looper to bring you the casting news as they arrive. 
What's the plot of Sweet Tooth Season 2?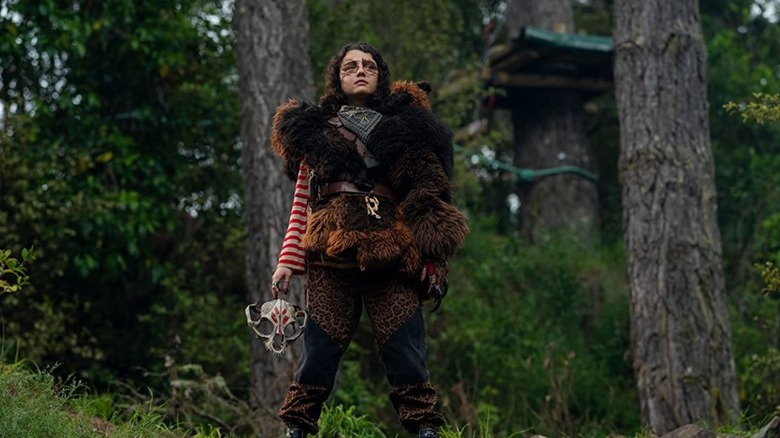 Netflix
While leafing through Jeff Lemire's comic book might help you untangle the upcoming plotlines of the Netflix version, the live-action "Sweet Tooth" isn't afraid to stray away from the source material when the situation requires. However, it stands to reason that Season 2 would follow up on the hybrid children's immediate predicament as unwilling test subjects of the reluctant Dr. Singh. Expect a daring escape — or, more likely, a cool rescue heist by Jepperd and Aimee. 
Beyond this, things are a little less clear. It's probably fair to assume that Gus' newfound status as a scientific experiment known as Genetic Unit Series 1 will be further explored, and an extremely awkward reunion with his "mother," Birdie, may very well be on the cards at some point down the line. Before that, though, there are far more immediate concerns, like an impeding new wave of the dangerous disease known as the Sick. Presumably, General Abbot and his Last Men will have a thing or two to say about the proceedings, as well. 
It certainly seems that "Sweet Tooth" Season 2 will have no shortage of interesting stories to tell and characters to explore. Hopefully, the show gets a chance to do so.