Sweet Tooth Season 2 - Everything You Need To Know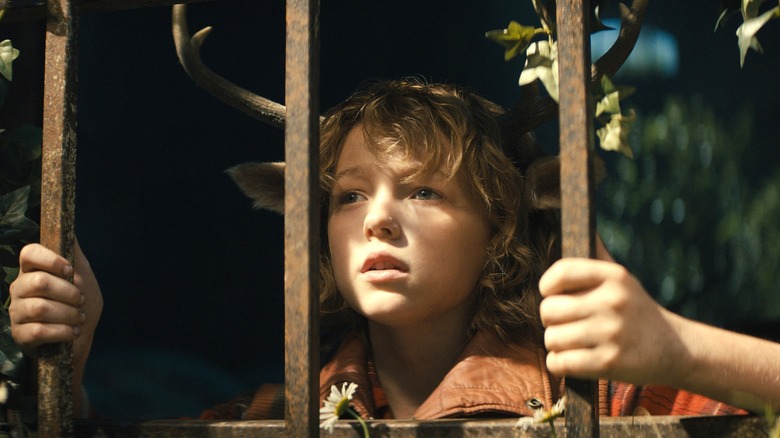 Netflix
Netflix's "Sweet Tooth" is a unique, endearing, and exciting fantasy show about humanity's struggle to cope in the aftermath of a terrible apocalyptic plague. The world is full of disease, danger, and strange children who seem to be part human and part animal. A young hybrid called Gus walks this land of mystery and mayhem with a grizzled survivor called Tommy Jepperd. The pair's travels turn out to be far more significant — and dangerous — than either of them could possibly imagine.
Based on the comic book series by Jeff Lemire, "Sweet Tooth" Season 1 is a must-watch for any fan of cool, post-apocalyptic fantasy. It also ends in a pretty exciting cliffhanger, with plenty of teases of upcoming events. This begs the question: Where's the series going next? Here's everything you need to know about "Sweet Tooth" Season 2.
When will Sweet Tooth Season 2 be released?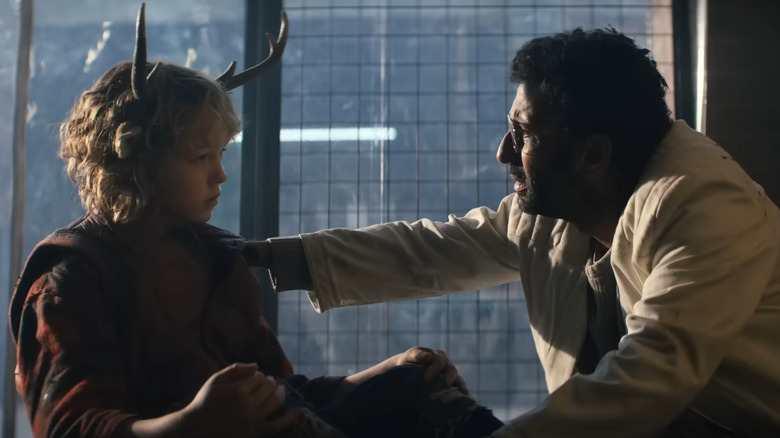 Netflix
Netflix has a bad habit of canceling shows incredibly quickly. For example, the company pulled the plug on series like "1899," "Uncoupled," and "Jupiter's Legacy" after their initial seasons. In other words, we totally get it if "Sweet Tooth" fans have been a little nervous about the long gap between episodes. After all, it's been almost two years since we last saw Gus and Jepperd — are we ever going to see them again? 
Luckily, the "Sweet Tooth" faithful had nothing to worry about: Season 2 hit Netflix on April 27, 2023. Similar to the first season, this one features eight episodes that run about an hour long. Finally, fans got some resolution to last season's heartbreaking cliffhanger.
What is the plot of Sweet Tooth Season 2?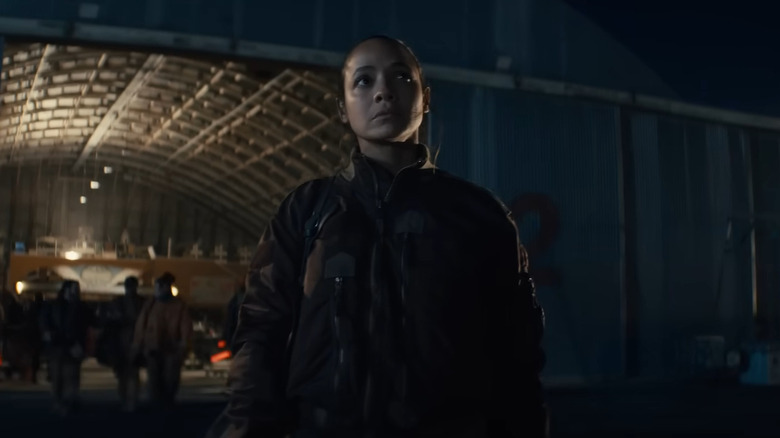 Netflix
Things look pretty dire in Season 1 of "Sweet Tooth," with Gus being kidnapped by the Last Men. And that's exactly where Season 2 picks up, with our poor deer boy being locked up by the terrifying, power-hungry General Abbot and his crew. As the world is being ravaged by a second wave of the Sick, the Abbot and the Last Men plan on forcing the reluctant and desperate Dr. Singh to experiment on Gus and his fellow captives, all while Big Man Tommy Jepperd and Aimee Eden plan on busting the hybrid children free. 
As the official plot synopsis reads, "To protect his friends, Gus agrees to help Dr. Singh, beginning a dark journey into his origins and his mother Birdie's role in the events leading up to the Great Crumble. ... As the revelations of the past threaten the possibility of redemption in the present, Gus and his found family find themselves on a collision course with Abbot and the evil forces that look to wipe them out once and for all." In short, Season 2 is a wild and thrilling roller coaster ride.
Who is starring in Sweet Tooth Season 2?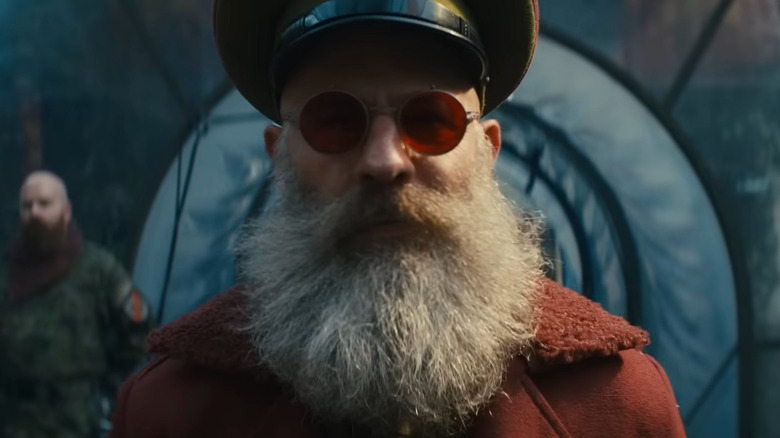 Netflix
"Sweet Tooth" Season 2 brings back a ton of important characters from Season 1, most notably Christian Convery as the deer-human hybrid, Gus, aka the titular Sweet Tooth. Convery has kept pretty busy since the first season, starring in the bizarro horror flick "Cocaine Bear," lending his vocal talents to 2021's "Diary of a Wimpy Kid," and voicing a character in the upcoming "PAW Patrol: The Mighty Movie."
And, of course, Nonso Anozie returns as Tommy Jepperd, alongside Dania Ramirez as Aimee Eden — characters dead-set on a high-risk rescue mission. Adeel Akhtar is back as Dr. Aditya Singh, caught between losing his soul and losing his wife. Fans are also treated to more of Stefania LaVie Owen as the Animal Army leader Bear. Needless to say, Neil Sandilands portrays the intimidating leader of the Last Men, General Abbott.
Rounding out the cast, we have James Brolin as the show's narrator, Aliza Vellani as Rani Singh, Naledi Murray playing Wendy, Marlon Williams portraying Johnny Abbot, Yonas Kibreab as Finn Fox, and Christopher Sean Cooper Jr. playing Teddy Turtle. Harvey Gui is also back as Max Skunk, Amie Donald as Maya Monkey, Aeon Scott and Cyan Scott as Anna and Hanna Rabbit, Ruby Halla as Haley Mockingbird, Erin Minchin as Jo Jo Raccoon, and Ravi Narayan as Earl Elephant.
Who is showrunning, directing, and producing Sweet Tooth Season 2?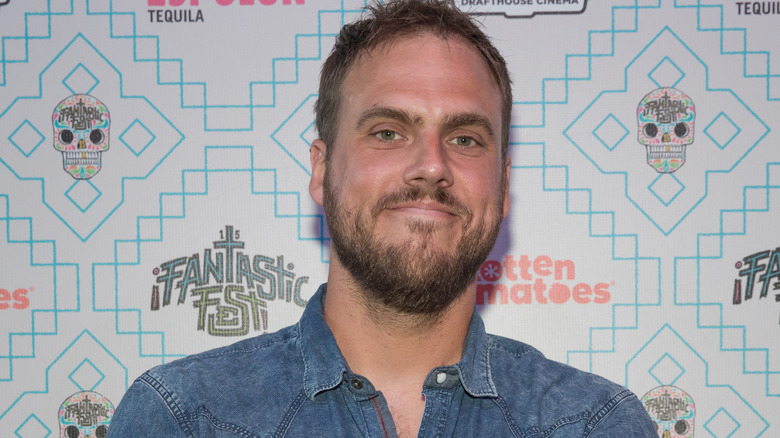 Rick Kern/Getty Images
When it comes to "Sweet Tooth," Jim Mickle is wearing a whole lot of hats, creatively speaking. The man oversaw the first season alongside Beth Schwartz, and now, he's back. He serves not only as the showrunner and writer but also as director of Season 2.
Of course, Mickle isn't the only one working behind the scenes to set the tone of the show. In the production's long line-up of producers, two names stand above the rest — executive producer Robert Downey Jr. and his wife and co-producer, Susan Downey, working through their Team Downey banner. They've been involved since the beginning, hoping to create a binge-worthy show for the entire family.
It looks like they've succeeded in that endeavor. Season 1 of "Sweet Tooth" earned strong reviews, won the Golden Tomato Award, and was even nominated for a BAFTA. Season 2 lives up to all that hype with a slew of praise all its own.
Is there a trailer for Sweet Tooth Season 2?
The official teaser for "Sweet Tooth" Season 2 opens with a horrific image of the Last Men strapping a scared Gus down to a chair. However, the terror eventually gives way to something more inspiring. "I think we can help each other, Gus," Dr. Singh says to the young hybrid. "You give me something I thought I'd lost a long time ago — hope." General Abbot, of course, isn't so friendly, telling Gus that he's the key to the cure and that soon everyone will want a piece of him. But on the outside, we watch as Aimee and Jepperd plot a prison heist.
The official trailer, which landed on April 17, reveals even more about Season 2. We see more of the intimidating General Abbot, a glimpse of Birdie, and a whole lot of hybrid kids. One thing is made especially clear: Our heroes are about to fight back in a major way.
Where to watch Sweet Tooth Season 1
Netflix
While "Sweet Tooth" is produced by Warner Bros. Television — no doubt because it's based on the DC comic by Jeff Lemire — you won't find it on HBO Max. Instead, Season 2 is available on Netflix. And if you need to catch up on the previous adventures of Gus and Jepperd (or if you somehow missed Season 1 and want to visit this magical apocalypse world of hybrid children), then that's exactly where you'll find the first batch of episodes. Check out all eight installments of Season 1 on Netflix.