The Forgotten Al Pacino Crime Drama You Can Catch On HBO Max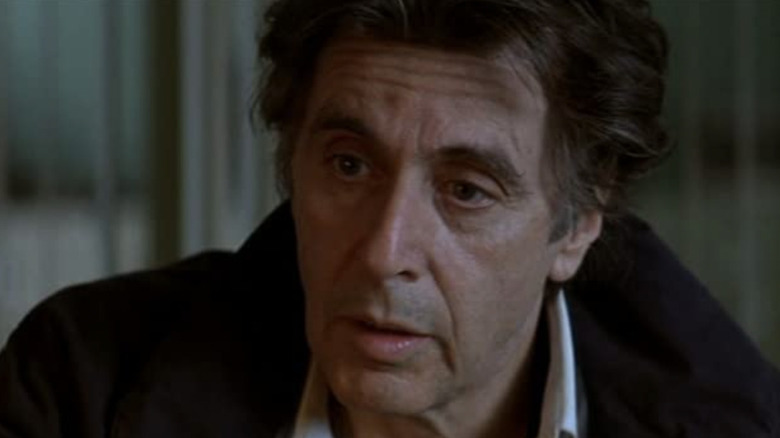 Warner Bros. Pictures
There are some actors whose names are synonymous with crime movies. One of those, of course, is legendary actor Al Pacino. Known for his performances in classic films like "The Godfather," "Dog Day Afternoon," and "Scarface," as well as more recent performances in "The Irishman," "Once Upon a Time ... In Hollywood," and the upcoming "House of Gucci." The nine-time Oscar nominee has had a long and successful career. However, some of Pacino's films haven't made quite the same splash as some others.
"Insomnia," released in 2002, may not have received the same fanfare as "The Godfather," but we think it's certainly worth a watch. The crime thriller stars Pacino as Will Dormer, an LAPD detective who is dispatched to a northern Alaska town to investigate a murder. So far north that the sun never sets, Dormer struggles with insomnia, which is only made worse by the murderer, who has contacted Dormer and is set on playing mind games. The movie is a remake of a 1997 Norwegian film of the same name, and was praised by critics, holding an enviable 97% Certified Fresh rating on Rotten Tomatoes. The film also features a very impressive ensemble of actors in the rest of the cast.
Insomnia features some of the biggest talents in Hollywood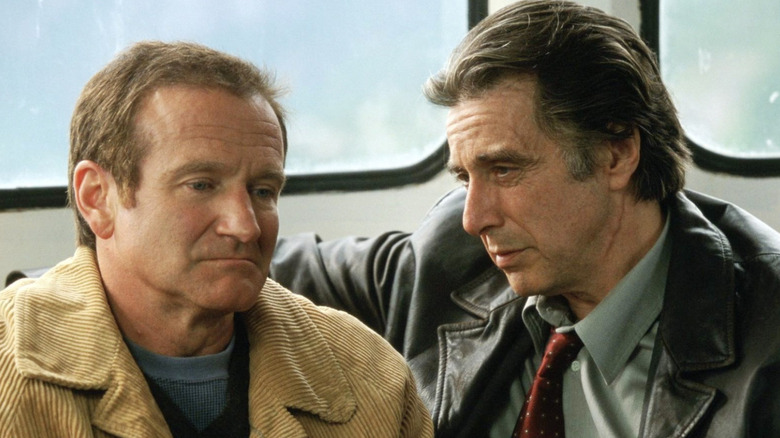 Warner Bros. Pictures
Al Pacino might star as protagonist Will Dormer, but the film's supporting cast is equally as remarkable. Hilary Swank, fresh off of her 2000 Oscar win for "Boys Don't Cry," stars as Ellie Burr, a local detective who is enamored with Dormer's career. Notably, the late, great Robin Williams stars as Walter Finch, the creepy, calculating killer taunting Dormer. Williams, known by many audiences for his comedic roles, gives an incredible performance, showing the actor's incredible range. "Insomnia" also stars "Big Little Lies" actor Martin Donovan, talented character actor Paul Dooley, and "ER" star Maura Tierney.
"Insomnia" has another impressive name behind it too: director Christopher Nolan. The director/writer, now one of the biggest names in Hollywood, was still a relative newcomer at the time, known best for his work on the enormously successful "Memento." Nolan, of course, would go on to write and direct some of the biggest films of the next 15 years, including the "The Dark Knight" Batman trilogy, "Interstellar, "Inception," and "The Prestige." If you're looking for a gripping, well-directed, and well-acted thriller, you can't go wrong with "Insomnia," now streaming on HBO Max.