Why Lady Gaga's New Movie Is Getting Panned Already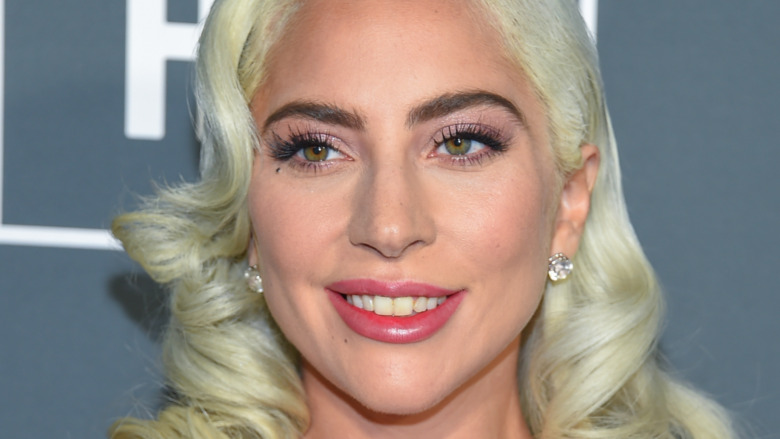 Shutterstock
As more photos from the set of Lady Gaga's upcoming movie, The House of Gucci, continue to surface on the internet, fans of the Grammy and Academy Award-winner are getting more and more hype. But, apparently, not everyone is excited about the high fashion biopic.
Gaga's role in the film is Patrizia Reggiani, who was convicted of hiring a hitman to murder her ex-husband, Gucci heir and former CEO Maurizio Gucci, in 1995. The movie is based on the book The House of Gucci: A Sensational Story of Murder, Madness, Glamour, and Greed by Sara Gay Forden, which detailed the true story behind the murder plot as well as the media circus that followed.
Maurizio was the grandson of Guccio Gucci, the family patriarch who started the high fashion house. He and Reggiani were famous for their over-the-top glamorous lifestyle until the business began to fail, followed by divorce and, ultimately, Maurizio's untimely death.
Gaga, who knows a thing or two about glamour herself, has had fans have been buzzing about the movie since the moment she dropped the already iconic image of herself and co-star Adam Driver on set and in costume on her socials.
Despite fan excitement, it seems the real Reggiani and the surviving Gucci family members are less than pleased.
The real Guccis are not pleased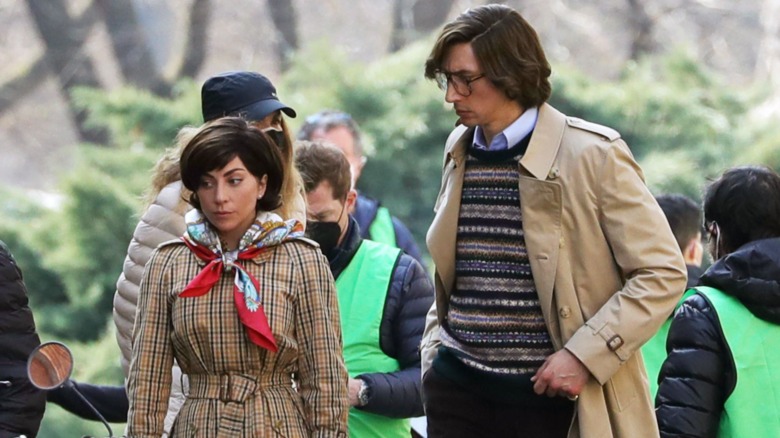 Vittorio Zunino Celotto/Getty Images
Not unlike the Versaces, who were none-too-thrilled with the on-screen depiction of their own high-profile fashion family murder in American Crime Story, the Guccis have released a statement opposing the upcoming movie, House of Gucci. And while most people would probably be thrilled to have Lady Gaga portray them in a movie, most people are not Patrizia Reggiani — the so-called Black Widow convicted of paying to have her Gucci heir ex-husband murdered in a salacious and high-profile trial.
"We are truly disappointed. I speak on behalf of the family," cousin Patrizia Gucci told Associated Press. "They are stealing the identity of a family to make a profit, to increase the income of the Hollywood system... Our family has an identity, privacy. We can talk about everything but there is a borderline that cannot be crossed." Patrizia was also offended by Al Pacino's portrayal of her grandfather, saying that in the set photos, the actor looks, "fat, short, with sideburns, really ugly." 
Meanwhile, Reggiani, who was released from prison in 2016, told Italian outlet Agenzia Nazionale Stampa Associata, "I am rather annoyed at the fact that Lady Gaga is playing me in the new Ridley Scott film without having had the consideration and sensibility to come and meet me," adding, "It is not an economic question. I won't get a cent from the film. It is a question of good sense and respect."
But, in fairness to Gaga, Reggiani is a convicted murderer and is probably pretty difficult to please.