The Underrated Hilary Swank Thriller Killing It On Amazon Video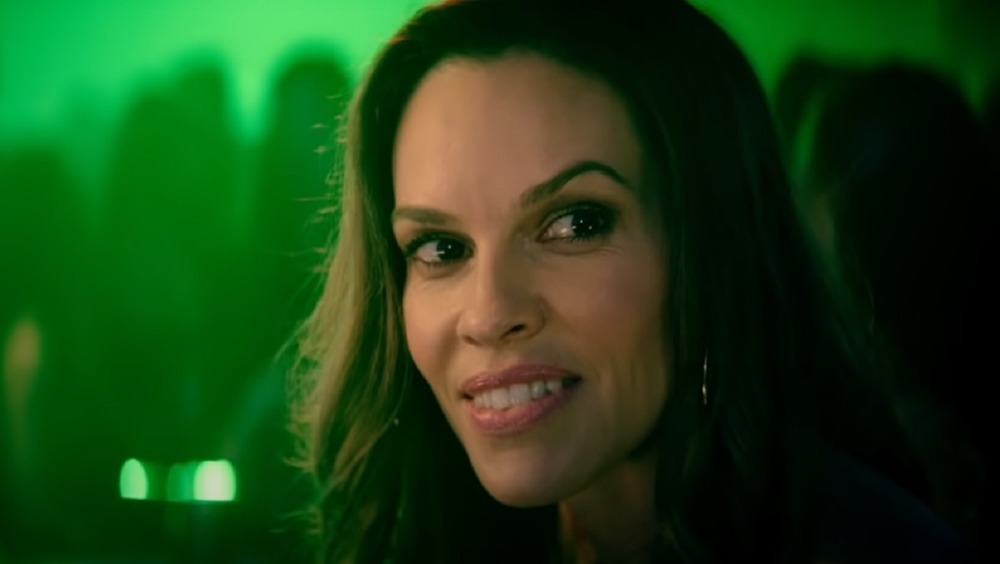 Lionsgate
Movies that have unique and exciting concepts are great, but sometimes you just want something that scratches a familiar itch. That appears to be the mood Amazon Video customers have been in lately, considering that the recently released Hilary Swank and Michael Ealy movie Fatale is currently the #1 rental on the service's list of mystery and thriller films.
Fatale shares more than a little DNA with the likes of movies like Fatal Attraction, Obsessed, and the 2020 hit Netflix original Fatal Affair. It sees two-time Oscar winner Swank and Westworld costar Early team up with Deon Taylor, a director whose previous films, such as Traffik and Black and Blue, prove that he's no stranger to the thriller genre.
While Fatale was originally scheduled to premiere over the summer of 2020, it was one of many movies who had its release pushed back due to the COVID-19 pandemic (via Deadline). Now that it's available to rent, Amazon Video users are clearly eager to check out what they missed, despite a tepid response from critics (more on that in a moment).
Here's what you need to know about this deadly thriller blowing up on the Amazon Video rentals section.
What is Fatale about?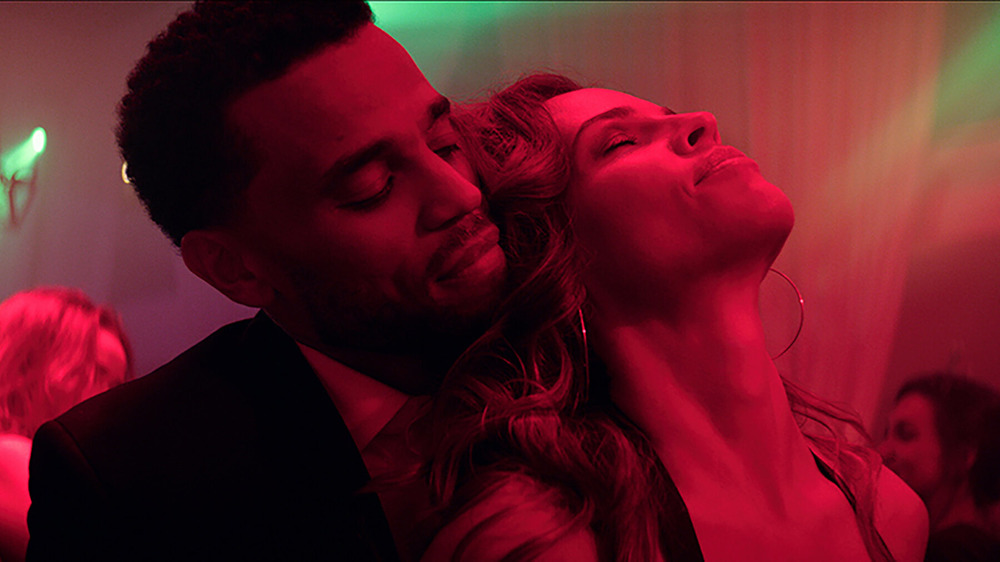 Lionsgate
Despite a successful career as a Los Angeles based talent agent, Derrick Tyler (Ealy) is in a rut. He's having trouble with both his family and his wife, Tracie (Damaris Lewis), who seems to be on the precipice of walking out on him all together. When he finds himself in Las Vegas for a work trip, that sad state of affairs leads him to embrace the city's debaucheries for a night. With his wedding ring removed, and a new identity assumed, Derrick meets a captivating woman, Val (Swank) at a nightclub. The two get intimate on the dance floor before retiring to Val's hotel room. In the harsh light of day, Derrick decides to leave the affair behind and returns to LA. Unfortunately for him, it's not going to be that easy.
After a terrifying break-in at his house, Derrick gets the surprise of his life when one of the detectives who responds to his call is none other than Val. What at first seems like a startling coincidence quickly turns into a deadly nightmare. As Derrick struggles to get away from Val, he realizes that in just one fateful night, he's become a pawn in her twisted plans.
Most critics weren't seduced by Fatale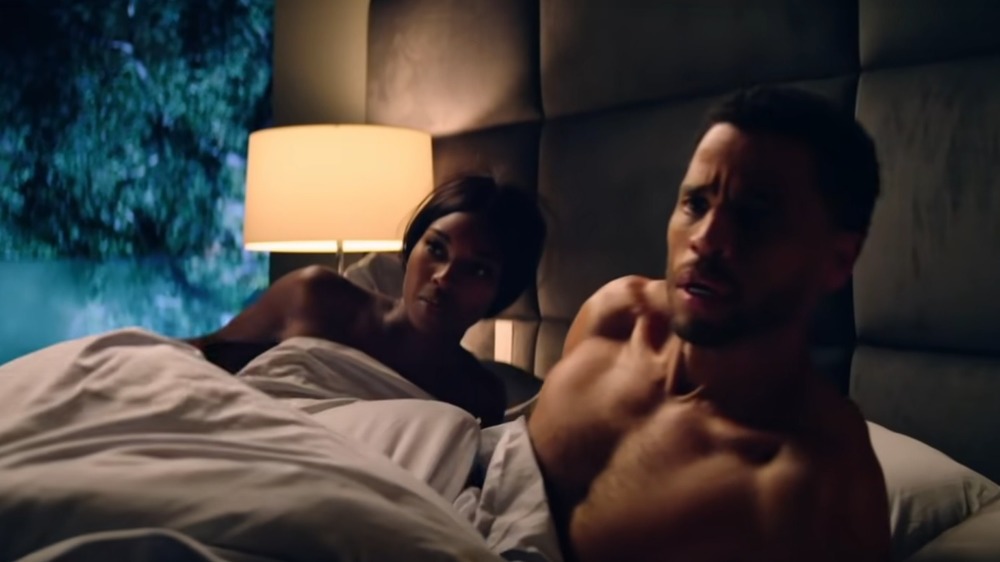 Lionsgate
It's not at all uncommon for a movie to be popular with audiences, but scoffed at by critics. And that seems to be the case with Fatale, which may currently be #1 with mystery and thriller fans on Amazon Video, but also boasts a measly 43% critics rating on Rotten Tomatoes.
Richard Roeper of the Chicago Sun Times dinged the movie for, above all else, failing to entertain. He wrote, "it's not nearly inventive enough to make its own mark, nor is it so over the top and ridiculous that I can recommend it as a Wine Night Guilty Pleasure Movie." Meanwhile, Christy Lemire of RogerEbert.com criticized the film's portrayal of its female characters, adding that it also "makes the fatal mistake of being boring." Writing for IndieWire, Kate Erbland said, "In Fatale, [the] premise serves a tortuously plotted story that, despite all manner of misdirections, also manages to be incredibly obvious."
There were, however, a few critics who saw the movie as providing some pulpy fun. In a more positive review in The Hollywood Reporter, Frank Scheck wrote, "Fatale proves very watchable, in an incredulous B-movie kind of way, and Taylor is a slick enough filmmaker to keep things moving swiftly and entertainingly." While several reviews thought Swank was miscast in the part, Scheck found that she "leans into her villainous role with gusto, clearly relishing the opportunity to play [this] sort of scheming femme fatale [...]"
Whether they enjoyed or were underwhelmed by her performance, most critics seemed surprised to see Swank in the movie at all. So, how did the actress best known for her dramatic Oscar-winning performances come to star in this unabashed B-movie thriller?
How did Hilary Swank end up starring in Fatale?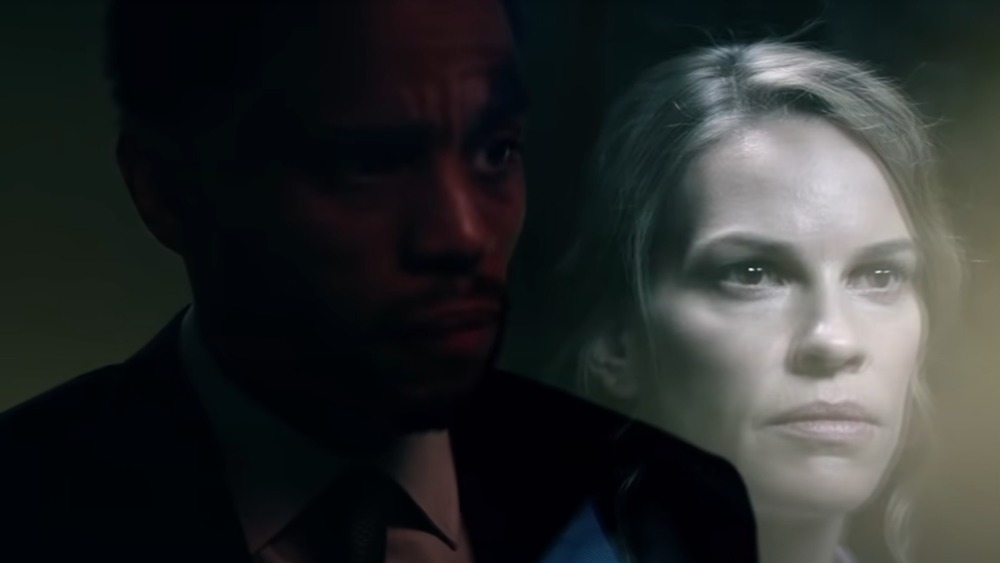 Lionsgate
As anybody who has seen movies like I Am Mother, or The Hunt, can attest to, Swank is no stranger to thrillers. However, she's not known for playing the type of dangerous femme fatale character that she does in the aptly titled Fatale. During an interview with Coming Soon, Swank and director Deon Taylor described how their seemingly odd collaboration came to be. For her part, Swank said she was impressed by Taylor after he contacted her for a meeting, and that after he described the plot of the film, Taylor said to her, "'Can you tell me why you haven't done a character like this?' And I was like, 'I don't know!'"
Taylor confirmed that his love of Swank's movies like Million Dollar Baby made him get in touch with her about starring. He said, "When this script came to me I was like, 'This is the one for her.' I went and tracked her down, I went through some unconventional ways to find her." And despite acknowledging that the role is not your typical Swankian part, Taylor said that once the two sat down to meet there was an instant connection, and the rest is history.
Fatale is available to rent now on Amazon Video and other digital streaming platforms.