Snowpiercer's Amanda Brugel Reveals What It's Really Like Working With Jennifer Connelly - Exclusive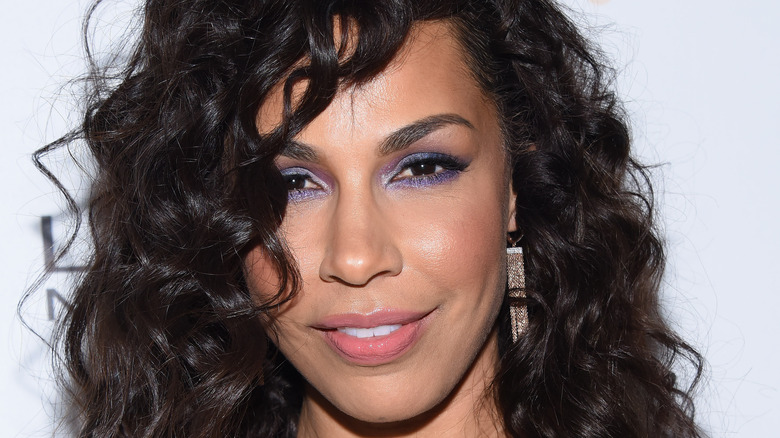 Shutterstock
You'd think that setting a TV show on a train would lead to boring sets and an even more drab story, but the explosive TNT series "Snowpiercer" has retained a passionate fanbase since its 2020 debut. Tackling issues like classism and survival, and giving fans a glimpse at what life might have looked like during the Ice Age — with just a few more amenities, for those who can afford them — the post-apocalyptic show grabbed fans' attention during our own global crisis: the COVID-19 pandemic. Set a few years before the timeline of the 2013 "Snowpiercer" movie starring Chris Evans, the frequent struggle for survival of the show's characters is one everyone could connect to during the series' first season on the air, and it hasn't stopped being relatable, with its heavy climate change implications.
The series hones in on Jennifer Connelly's character, Melanie Cavill, PA system announcer, engineer extraordinaire, and secret former low-class citizen. Alternatively, "Snowpiercer" allowed actress Amanda Brugel to flex her subterfuge muscles as Eugenia, a first-class passenger and investor of the Snowpiercer — who just so happens to have a deadly secret that catches up with her. During an exclusive interview for Dylan O'Brien's new mind-bending film, "Flashback," Looper spoke to Brugel about her time on "Snowpiercer" working with Jennifer Connelly.
Amanda Brugel was starstruck in the snow working with Jennifer Connelly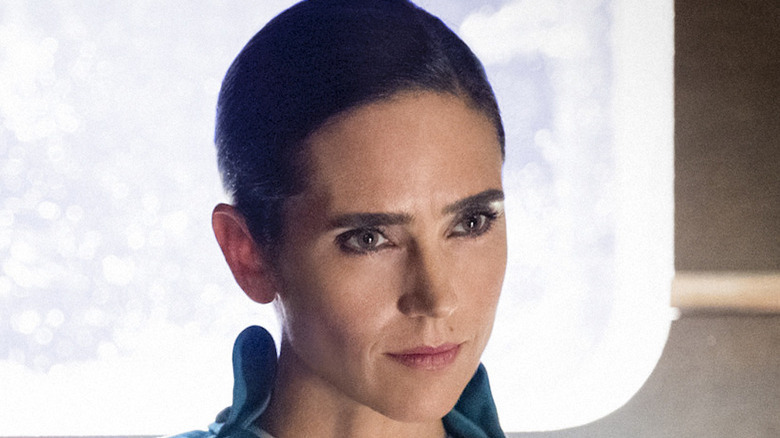 TNT
Amanda Brugel only had positive things to say about the "Snowpiercer" set and the series' stars, and she was just a bit starstruck when it came time to do scenes with Jennifer Connelly. "Jennifer Connelly is so nice and so quiet and so humble," Brugel said. "It was another one of those situations where I didn't know what I was getting into. I was such a fan of hers from 'Labyrinth.' I rarely get nervous meeting people." That's a feeling most of Brugel's fans can probably relate to.
"When I met her, I couldn't really get words out and didn't really make a lot of eye contact because I was so nervous and scared," Brugel added. "Jennifer was very prepared and has a grace and an integrity to her that sort of just reverberates throughout all of the cast and the crew. And so she's very much a lady and very kind." On working alongside Sean Bean, the actress clarified, "I didn't actually meet Sean. Well, I met Sean Bean a couple of times, but we weren't in any scenes together." Hopefully, we get to see that team-up with a project in the future.
Fans drawn to the cataclysmic nature of "Snowpiercer" might connect to the time-bending whirlwind nature of Brugel's film, "Flashback," now streaming on VOD.