What Really Happened To Pauline Potter After My 600-Lb Life?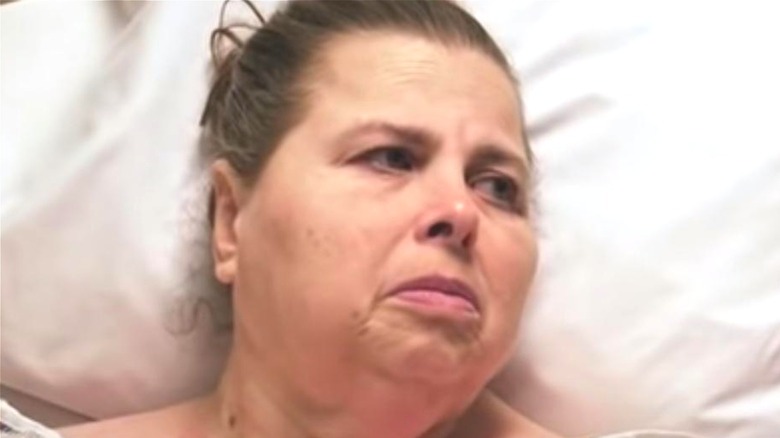 TLC
Asking for help, which is difficult for many people, is far easier than actually accepting help. Over the nine seasons of TLC's medical reality series "My 600-lb Life," we've watched dozens of patients struggling with morbid obesity seek the help of Dr. Younan Nowzaradan. Very few have accepted Dr. Now's calorie-restricted weight loss program without complaint. Indeed, most have pushed back against, cheated on, or flat-out ignored the regimen before finally accepting the help they asked for.
Such was the case for Season 3's Pauline Potter. When the Californian was 47 years old, she reached out to Dr. Now to help her reclaim her life after reaching the dire weight of 667 pounds. From the outset, Potter, who once held the title of World's Heaviest Woman in the Guinness Book of World Records, clashed with Dr. Now and resisted his plan. Looking back on the ups and downs of her journey makes the latest update on Potter all the more surprising.
Once the world's heaviest woman, Pauline Potter turned to Dr. Now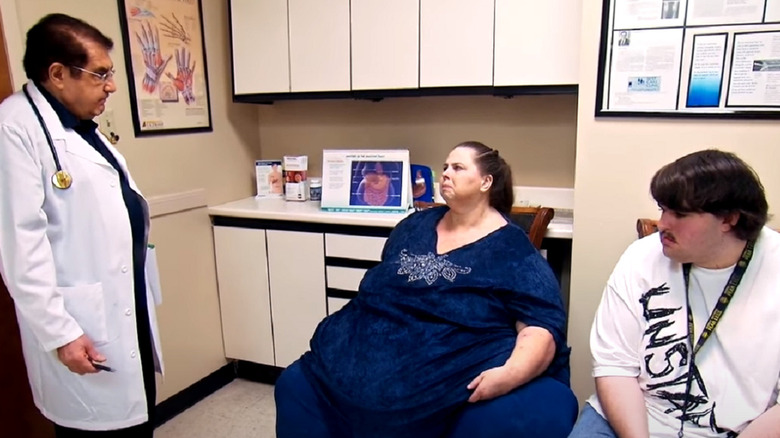 TLC
Pauline Potter earned her Guinness World Record in 2011 when she weighed in at 700 pounds. She'd also made headlines in 2012 when she announced a 100-pound weight loss, which she alleged was courtesy of having sex with her ex multiple times a day (via New York Daily News). After consulting with Dr. Now in 2015, Potter struggled to comply with the low-calorie meal plan. Dr. Now grew understandably frustrated when his patient actually gained weight after receiving the show's coveted weight loss surgery (via Distractify).
Dr. Now eventually moved Potter into a hospital, where he hoped to reverse her post-surgery weight gain through close and careful monitoring. Yet even with that extreme measure, she continued to resist. By the end of her episode, which covers the first year of her journey, Potter lost only 149 pounds, one of the poorest outcomes of her season. When she returned for the "My 600-lb Life" update show, "Where Are They Now?" fans learned Potter's health had deteriorated further.
Pauline Potter dropped Dr. Now before dropping the pounds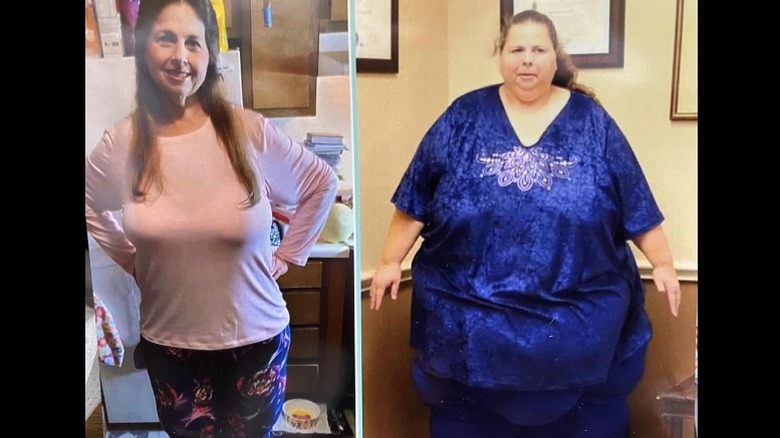 Instagram
Fans learned on "Where Are They Now?" that after Potter's "My 600-lb Life" journey, she developed an addiction to painkillers, which led to the formation of an ulcer that subsequently burst and resulted in sepsis, a life-threatening condition. After another hospital stay, Potter finally seemed to understand the dangers of her weight and addiction. With renewed dedication, she began losing significant amounts of weight, and eventually qualified for skin removal surgery in 2019 (via Distractify).
Over the course of her journey, which includes one "My 600-lb Life" episode and two "Where Are They Now?" episodes, Potter managed to lose 300 pounds. Initially one of the least successful patients on the series, Potter is now one of Dr. Now's most successful patients. In May 2021, he shared on his Instagram a current photo of Potter alongside a pic from her early days in the program. The side-by-side pictures reveal that Potter's weight is now a fraction of what it once was. Though she resisted Dr. Now at first — and even quit his program before rejoining — Potter's transformation is inspiring. To drive home Potter's amazing success, and what others in her former situation can achieve, Dr. Now captioned the Instagram post with, "Weight loss Surgery provides a powerful tool for treatment of morbid obesity."