This Is How Much Stephanie Courtney Is Really Worth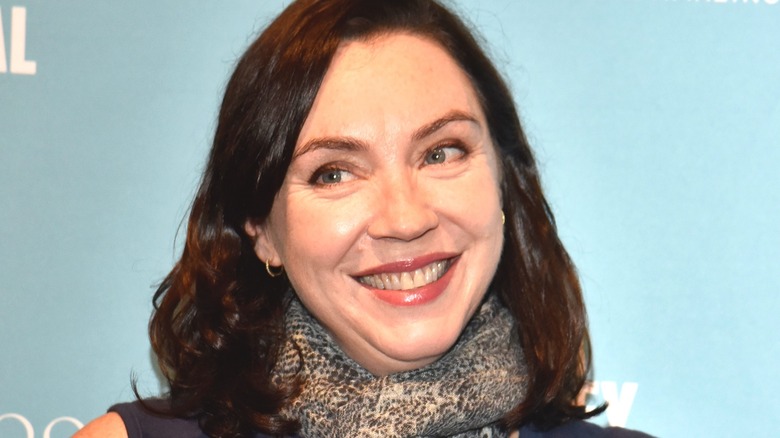 Tim Mosenfelder/Getty Images
It's almost impossible to believe, but it's been well over a decade since the commercial world was first introduced to Progressive Insurance maven Flo. The character made her first appearance way back in 2008, in fact, and has since appeared in too many Progressive ads to count. While she's been joined by a handful of fresh-faced scene partners of late, over the years Flo has transformed from an adored advertising mascot to essentially becoming the face of Progressive Insurance itself — so much so that it's almost impossible to hear the company's name without seeing Flo's smiling face, or hearing her bubbly voice in the back of your head. 
Perhaps more surprising than Flo's enduring small screen legacy is that every step of the way, the perpetually peppy and exceptionally helpful Flo has indeed been portrayed by the same actor. Her name is Stephanie Courtney. She's been a working actor for a lot longer than you think. And you're likely to be shocked by how much money she's made doing her Flo thing. 
Stephanie Courtney has had an impressive career outside of playing Flo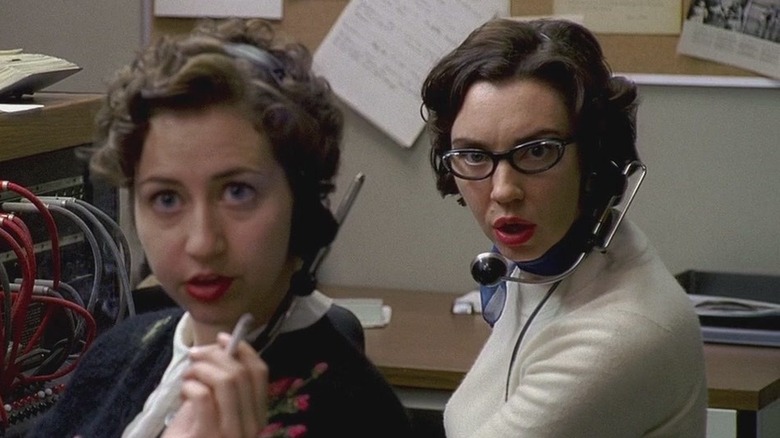 AMC
If CelebrityNetWorth.com is to be believed, Stephanie Courtney has amassed a $6 million fortune over the years, largely due to her long-running gig as Progressive Insurance shill Flo. Per the same site, when you factor in residuals on those Progressive ads, and annual raises for Courtney, the actor is commanding upwards of $2 million a year for donning Flo's famed retro hairdo and crisply-pressed apron, making her commercial gig one for the ages.
As it happens, Courtney had already carved out an impressive acting career for herself prior to stepping into the role of Flo. Courtney is actually a comedian by nature, and even spent some time with the famed improv crew The Groundlings after moving to Los Angeles (per The Washington Post). She earned one of her first screen credits on HBO's improv-friendly cult-hit sketch series "Mr. Show With Bob and David." She's since booked gigs on other small-screen hits like "Angel," "Everybody Loves Raymond," "House," "You're the Worst," and "The Goldbergs," to name a few.
It's far more likely, however, that you remember Courtney for her scene-stealing turn as the sardonic switchboard operator Marge on the first season of "Mad Men," where she regularly shared the screen with future comedic breakout Kristen Schaal. Over the years, Courtney has also turned up in lauded big screen affairs like "Blades of Glory," "The Heartbreak Kid," and "For Your Consideration." With that background, Stephanie Courtney's work schedule will undoubtedly stay booked long after she leaves Flo behind.