The Daniel Radcliffe Rom-Com Hidden Gem You Can Stream On Amazon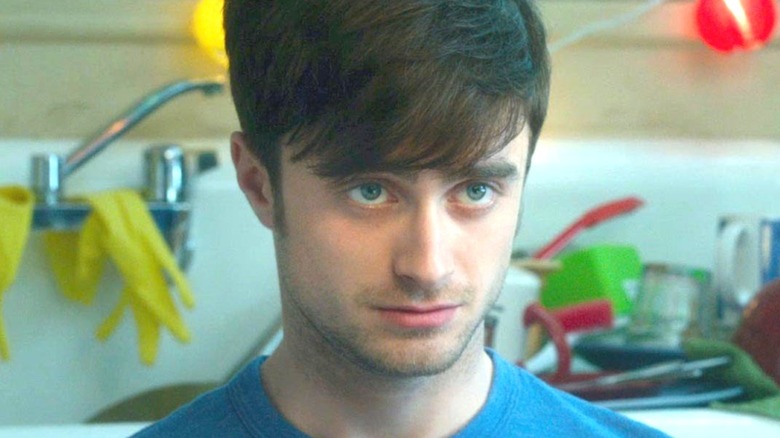 Entertainment One
Pretty much everyone knows Daniel Radcliffe from the wildly successful "Harry Potter" series as the titular character, just as they likely know Adam Driver as Kylo Ren from the most recent trilogy of "Star Wars" films. What you might not know is that after the former film franchise concluded but before the latter trilogy began, the two starred together in a fun romantic comedy.
Also starring Zoe Kazan ("The Big Sick," "Olive Kitteridge"), Megan Park ("The Secret Life of the American Teenager," "Jane the Virgin"), Mackenzie Davis ("The Martian," "Black Mirror") and Rafe Spall ("Jurassic World: Fallen Kingdom," "Black Mirror"), the 2013 movie goes by two names: "The F Word" in Canada, and "What If" in the United States and elsewhere due to the Motion Picture Association of America taking issue with the implied foul language of the original title. Whatever you want to call it, director Michael Dowse's film didn't light the world on fire in the same way its actors other franchises did, but it's no less worth your time. Here's why you should stream "What If" on Amazon today.
Daniel Radcliffe and Zoe Kazan have great chemistry in What If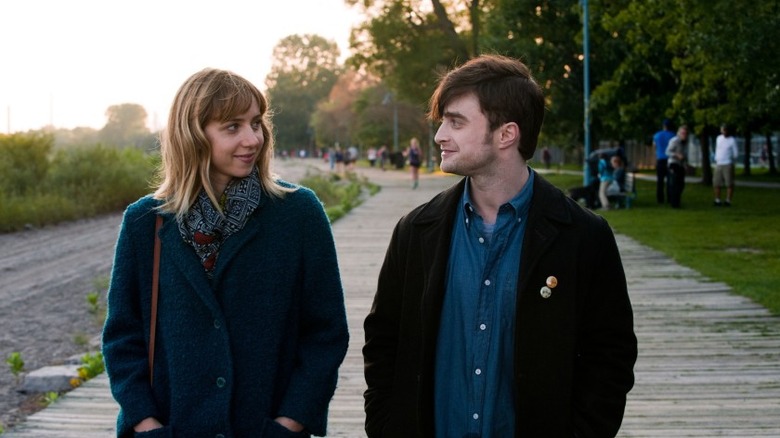 Entertainment One
We've called "What If" Daniel Radcliffe's most underrated movie in the past, and we stand by it. When Radcliffe's character, Wallace, meets Kazan's character, Chantry, sparks immediately start to fly.... until it's revealed that Chantry is already in an exclusive relationship. However, thanks to a series of hilarious events, the two keep on running into each other, becoming friends, and bonding more, with Chantry rethinking her commitment to her boyfriend, Ben (Spall). Driver plays Allan, Wallace's best friend and Chantry's cousin, alongside his love interest Nicole (Davis).
The movie got a respectable 74% critic score on Rotten Tomatoes, with 69% of audiences agreeing that, thanks to the humor and charm of the entire cast and the sweet developing relationship between the two leads as they realize their love for one another is more than platonic. As we previously wrote about the movie, "'What If' is nothing if not a first-rate romantic comedy with wit and amorous energy to burn."
"What If" is currently streaming on Amazon Prime Video.