Lil Rel Howrey Teases His Upcoming Films With Ryan Reynolds And Ben Affleck - Exclusive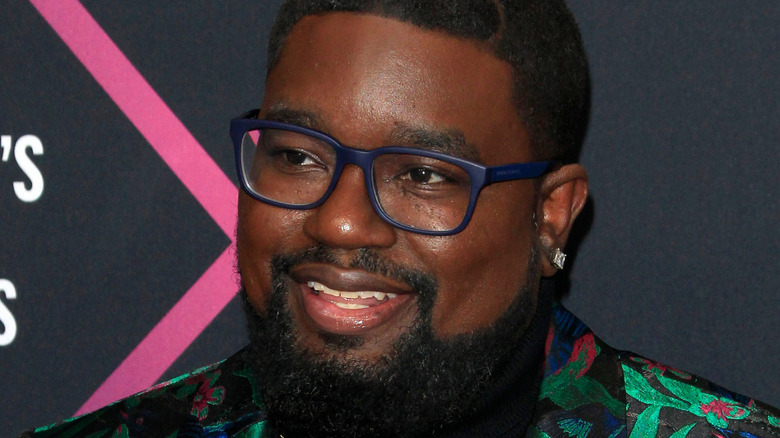 Shutterstock
Since his breakout role in the Oscar-winning horror mystery "Get Out" in 2017, comedy star Lil Rel Howery has been one of the busiest actors in show business, appearing such films as "Tag," "Uncle Drew," "Bird Box," "Bad Trip," and "Judas and the Black Messiah," as well as his own TV sitcom "Rel." Fresh off his role opposite Kevin Hart in the new Netflix original movie "Fatherhood," Howery is revving up for even more time on the big screen — and opposite a couple more Hollywood heavy hitters, to boot, he revealed in an exclusive interview to talk about "Fatherhood."
In "Fatherhood," Howery and Anthony Carrigan play the best friends of a sudden widower (Kevin Hart) who faces obstacles raising his new baby alone. The film is a departure for both Hart and Howery in that, while it has its share of laughs, it's rooted in dramatic circumstances — a direction Howery is excited to explore. "Look, if the audiences are used to laughing when they see me, I like the fact that with 'Fatherhood,' and maybe the next few films I'm doing, they're more dramatic. And I know people are not going to expect it, and it makes me want to deliver it even more," Howery said. "That's what I've been leaning into because I love acting. I still do standup, but I'm also like, 'No, let's play the acting a bit.' I don't like to be funny in every movie because I want to really blow people's minds. I mean, look at Tom Hanks. He did 'Bosom Buddies' first, and now look at him. So, I think if you don't let [audiences] put you in a box as just comedians, you'll be able to navigate both things. So, I do consider myself somebody who can do that."
The stand-up comic-turned-actor gave Looper a peek into a pair of his upcoming films, one starring Ryan Reynolds and the other starring Ben Affleck.
Diving into 'Deep Water' and more dramatic roles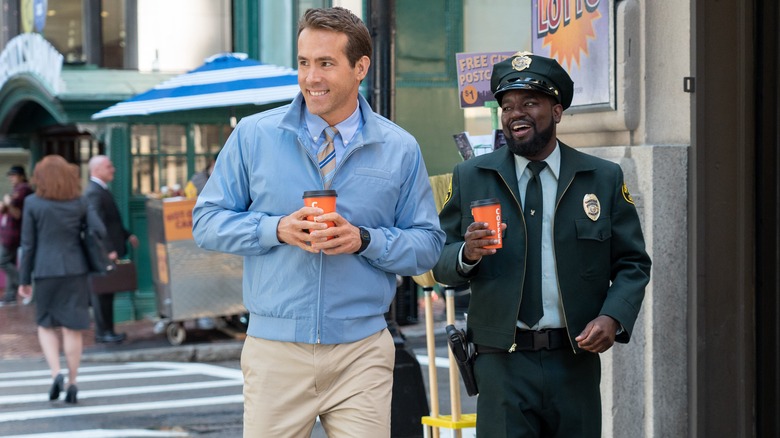 20th Century studios
Slated for August is "Free Guy," starring Ryan Reynolds as Guy, a happy-go-lucky bank teller who surprisingly discovers he is a non-player character in an action-packed video game. Lil Rel Howery plays Buddy, a bank security officer who is Guy's best friend. "First of all, Ryan Reynolds is amazing to work with, and I'm not just saying that. I'm such a big Ryan Reynolds fan," Howery enthused. "When 'Deadpool' did good, I was telling everybody, 'I told y'all he's amazing!' But Ryan was so great to work with and 'Free Guy's' such a dope world where we're actually video game characters who don't know they are video game characters, right? It's a beautiful story of humanity that happens within."
Following his opportunity to work with Ryan Reynolds in "Free Guy," Howery is completing his work with another big-screen superhero — "Zack Snyder's Justice League" star Ben Affleck — in "Deep Water." "It's a thriller, man. And I literally just did ADR for it, maybe like a few weeks ago, and it looks good. It's crazy," Howery said. "Ben Affleck was great to work with, which was fun, too. If they had to create an award called 'Best Actor as a Friend,' that's going to be me." "Deep Water" is pegged for a 2022 release. 
"Fatherhood" is streaming exclusively on Netflix.