Ryan Reynolds' Instagram Story Has Deadpool Fans Freaking Out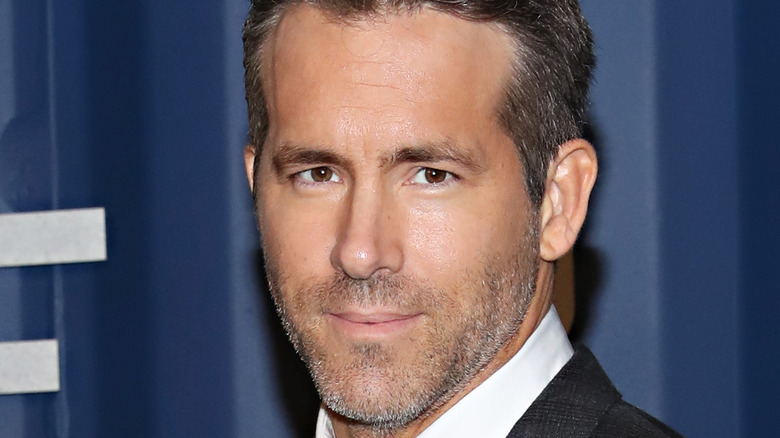 Cindy Ord/Getty Images
Fans have been waiting years for an update on the next installment of the popular "Deadpool" franchise, and it looks like we may finally have some news on the Merc with a Mouth. Though the details of "Deadpool 3" aren't clear yet, we can speculate as to what the upcoming sequel will be about; at the end of "Deadpool 2," Wade Wilson (Ryan Reynolds) gets ahold of a time travel device that will also allow him to travel between dimensions. That, combined with the merger of Disney and Fox, means it's highly likely that Deadpool and the rest of the X-Men will be added to Marvel's Cinematic Universe at some point soon. Exciting stuff.
Although "Deadpool 3" has been a topic of serious studio discussion since 2016, production has been complicated by the Disney-Fox acquisition (via The Hollywood Reporter). Reynolds officially confirmed the new Disney-led project in an interview on Live! With Kelly And Ryan in 2019, but gave very few details: "Yeah we're working on it right now with the whole team. We're over at Marvel [Studios] now, which is like the big leagues all of a sudden. It's kinda crazy. So yeah, we're working on it" (via Uproxx). 
A few years worth of radio silence ensued after that intriguing quote; now, in June 2021, we finally have a hint at the progress on "Deadpool 3."
What does Ryan Reynolds' post mean?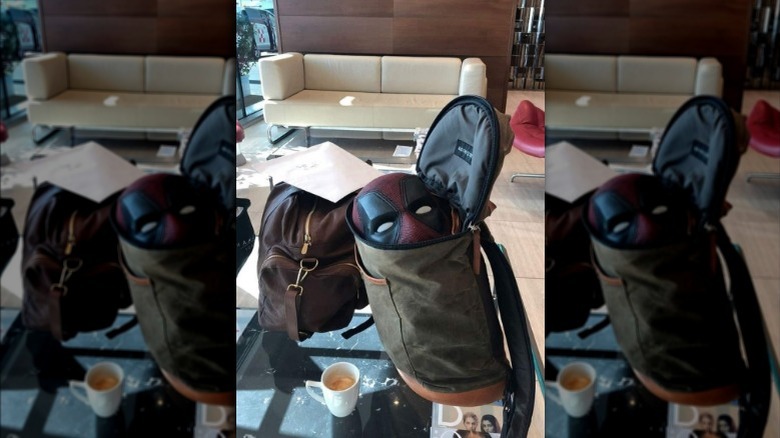 @vancityreynolds/Instagram
Reynolds recently took to his Instagram story to share a cryptic Deadpool photo, which has set the internet buzzing. The teaser photo shows a table in an office that has a few bags on it, with an iconic item front and center — Deadpool's mask. But just what does the mysterious photo mean? Could "Deadpool 3" be headed to the screen soon? Or will the Merc with a Mouth debut in a different MCU film? Only time will tell, as there have yet to be any official updates on the highly-anticipated sequel.
On the other hand, Marvel Studios president Kevin Feige recently spoke with Collider about "Deadpool 3," saying "It will not be [filming] this year. Ryan is a very busy, very successful actor. We've got a number of things we've already announced that we now have to make, but it's exciting for it to have begun. Again, a very different type of character in the MCU, and Ryan is a force of nature, which is just awesome to see him bring that character to life." 
So perhaps the perplexing Instagram post is just typical Reynolds trolling his fans. Either way, it's exciting to see some buzz around "Deadpool 3," and we can't wait to hear further updates.