Here's Where You Can Watch Every Season Of Ally McBeal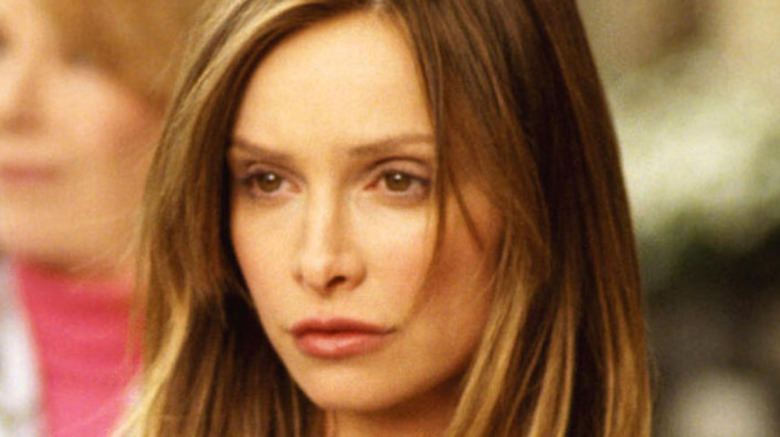 Fox
Have you been searching your soul tonight, looking for a new series to pick up? If you like romantic dramedies with a legal spin like "The Good Wife," or off-the-wall quirky comedies like "Crazy Ex-Girlfriend" and "30 Rock," then you'll likely enjoy "Ally McBeal," as well.
The show was an instant hit for Fox in 1997, launching the career of Calista Flockhart and creating one of the internet's first sensations: the inimitable Dancing Baby. The show focuses on the romantic travails of Flockhart's titular lawyer, who has to build her career while working with her ex-boyfriend (Gil Bellows) and his wife (Courtney Thorne-Smith) at a Boston law firm. Though the cast went through a lot of changes over its five-season run, the show's consistent center was the rich fantasy life of its female characters — particularly the awkward Ally, who seems perpetually stuck between finding bliss and falling apart.
Looking to stream "Ally McBeal" in its entirety? You're in luck.
Hulu has every season of Ally McBeal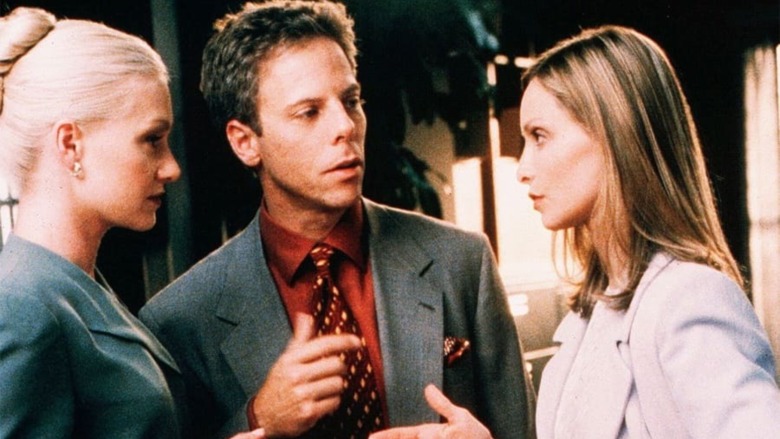 Fox
If you have a Hulu account, the entire five-season run of Ally McBeal is available to stream at your leisure whenever you wish. For super-fans of the show, it's worth noting that "Ally" — the Season 3 quasi-spin-off that cut the show down to a half hour to focus on the romantic and comedic plotlines — is not part of this streaming package.
With the show gearing up for a reboot according to TVLine, now is definitely the time to catch up on the antics at Cage and Fish. No longer trapped in Hollywood limbo, Flockhart is rumored to reprise her role, and former showrunner David E. Kelley will reportedly serve as a co-producer. Kelley indicated in a 2018 interview with The Hollywood Reporter that they may be looking for a female-identified showrunner to serve in his stead. 
"I don't think it should be done by me. If it were going to be done, it really should be done by a woman. If it's going to be new, it should be new and different," he told the outfit. 
No time like the present to get a refresher or experience the original for the first time.