What Is The Song In The Windex The Story Of Lucy: First Steps Commercial?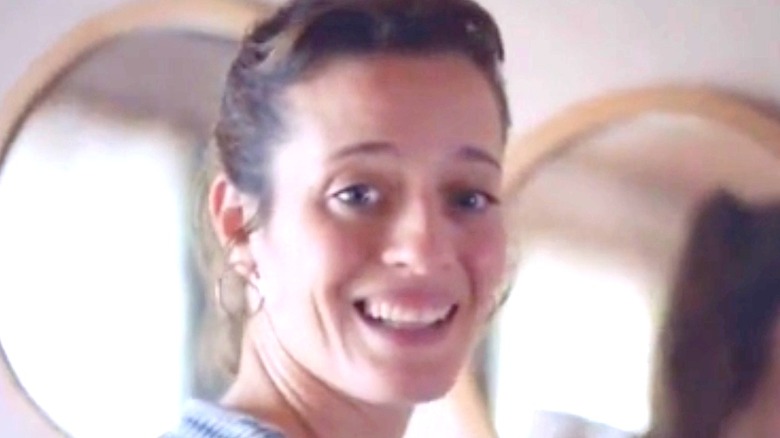 Windex/YouTube
As a product that's reliant on use, Windex faces one of the tougher challenges when it comes to visual marketing. Since the company's creation in 1933, however, they have managed to permeate the public consciousness to become synonymous with glass cleaners, with ads that range from funny to heartwarming.
It's in the latter category that their ad "The Story of Lucy: First Steps" falls. As a woman cleans a mirror, the camera cuts to a toddler lifting herself to her feet with the help of a glass table. The woman spots the reflection of this action in the mirror, and turns around. She and her partner watch in joy as their daughter takes her first steps, eagerly moving towards her father, who lifts her high up. All of this is accompanied by an emotional song that perfectly captures the feeling of parents watching a child take their first steps. This is the song in the Windex "The Story of Lucy: First Steps" commercial.
The song comes from a rising young singer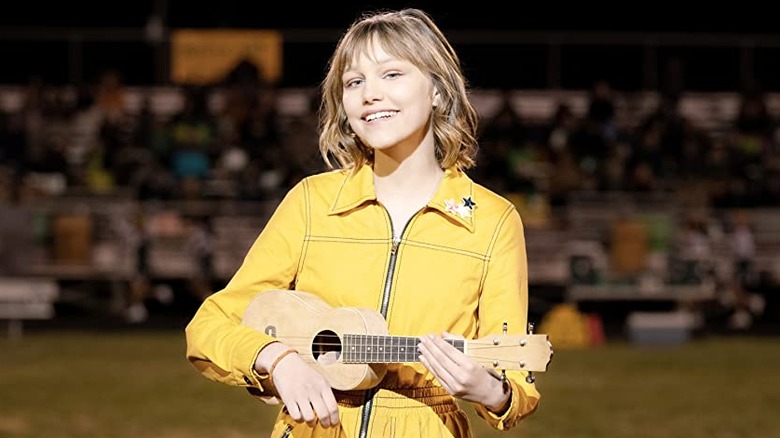 Disney+
The song is called "Beautiful Thing," and it's performed by Grace VanderWaal. The tune can be found on VanderWaal's EP "Perfectly Imperfect," released in 2016 when VanderWaal herself was only 12 years old. VanderWaal also co-wrote the track with Greg Wells, who also produced the EP.
VanderWaal, who is only 17, is a rising talent herself. She taught herself to play the ukulele at a young age with the help of YouTube videos, and would post covers of songs on that platform. Her fortunes, however, really changed in 2016 when she auditioned for the 11th season of the talent competition variety show "America's Got Talent." She auditioned with an original song of hers, titled "I Don't Know My Name," earning a golden buzzer — the highest honor the judges can bestow on a contestant in the first round — from judge Howie Mandel as a result. The golden buzzer propelled her right to the quarterfinals, where she performed "Beautiful Thing" for the first time. She went on to win the season, releasing "Perfectly Imperfect" later that year.
VanderWaal went on to release "Just the Beginning," a full-length album, in 2017, which landed at #22 on the Billboard 200 in its debut week. She issued another EP, titled "Letters Vol. 1," in 2019, and made her acting debut in 2020 in the lead role of the Julia Hart film "Stargirl" on Disney+. With her songs now appearing in commercials, this is not the last audiences have seen of VanderWaal.