What The Cast Of Gremlins Looks Like Today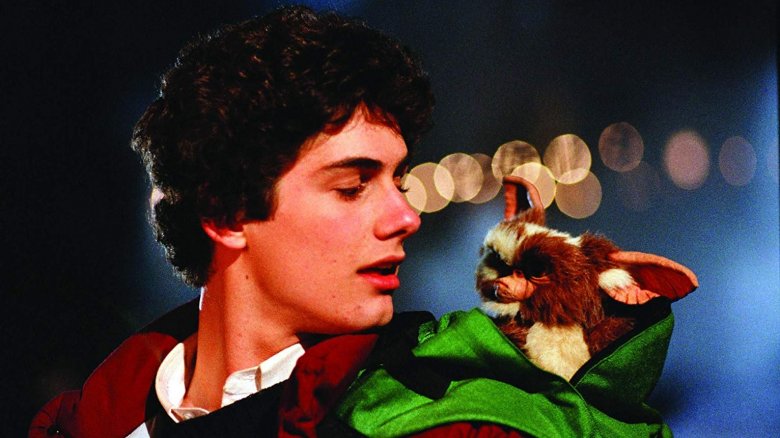 Gremlins, Joe Dante's holiday horror comedy about a swarm of strange creatures and what happens when you don't obey their care instructions, is celebrating its 35th anniversary. That means fans everywhere will be thinking more than usual about Gizmo and his friends. Gremlins is a memorable gem of 1980s genre filmmaking for a number of reasons — it's funny, it's weird, it's dripping with nostalgia, and it's the kind of film audiences of (almost) all ages can watch over and over again, particularly with a Christmas tree lit up in your living room. 
Since the film was made, its ensemble cast have all gone on to a number of projects. Some of them stuck around for the sequel — 1990's Gremlins 2: The New Batch — while others moved on to other iconic films, and still others started to drift away from acting altogether. They ranged from veteran character actors to up-and-coming stars when the film was made, but here's what the cast of Gremlins looks like now.
Zach Galligan - Billy Peltzer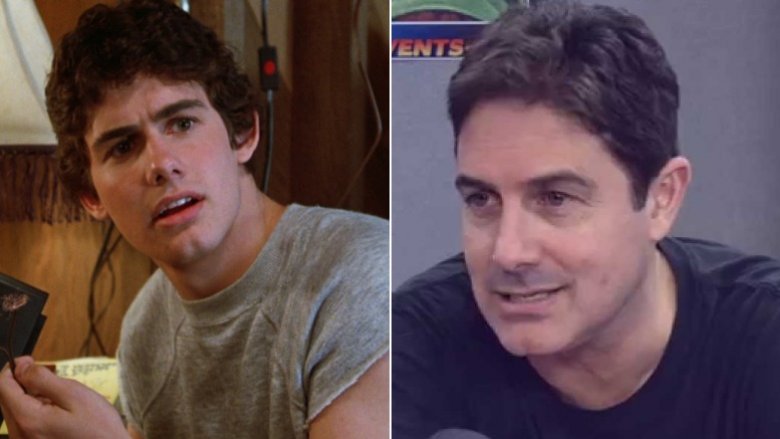 Zach Galligan had one Afterschool Special and one TV movie to his name when he was cast as Billy in Gremlins, and like so many young actors who were cast in a Steven Spielberg production, the film made him a star. Galligan's easy charm and infectious sense of adventure, as well as his chemistry with both his co-star Phoebe Cates and the animatronic Gizmo, helped make the film a classic. 
After Gremlins, Galligan picked up a number of notable acting roles throughout the 1980s. He co-starred in the TV miniseries Crossings and The Lawrenceville Stories, starred in an episode of American Playhouse, and joined another horror franchise with Waxwork in 1988. His presence in two horror franchises also meant sequels, and he went on to reprise his roles in both Gremlins 2 and Waxwork II in the 1990s. Since then, he's continued to work regularly in films and TV series, and his upcoming projects include a role in the Jason Mewes-directed Madness in the Method. 
Phoebe Cates - Kate Beringer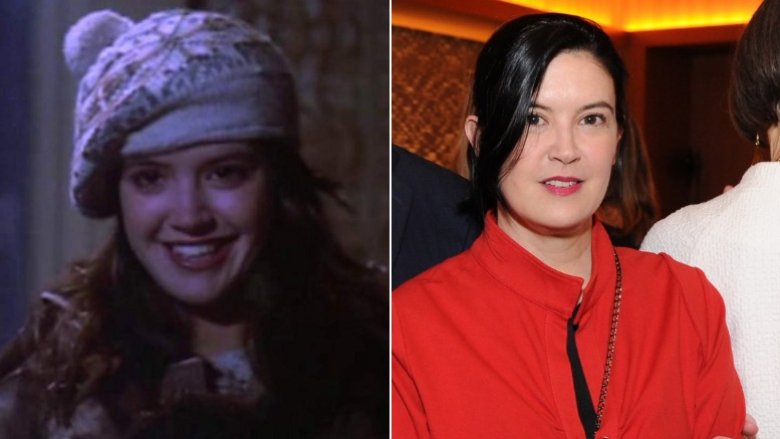 Getty Images
By the time Gremlins rolled around, Phoebe Cates was already an icon to teenagers around America thanks to her role in Fast Times at Ridgemont High. That movie includes the famous scene in which she climbed out of a swimming pool in the fantasy of another Gremlins star, Judge Reinhold. As Kate, she had wonderful chemistry with both Galligan and Gizmo the mogwai, and carried a sense of wholesome fun with her that took a different tone than Fast Times' raunchy humor. 
Cates continued acting throughout the 1980s and into the 1990s, including a return as Kate in Gremlins 2 in 1990. In 1989, she married actor Kevin Kline, and in 1994 she retired from acting altogether, with a few exceptions here and there. In 2001 she returned to the screen for The Anniversary Party, a film co-written and co-directed by her Fast Times co-star Jennifer Jason Leigh, and in 2015 she provided the voice of Kate Beringer for the Lego Dimensions video game. In 2005 she opened her own boutique, Blue Tree, in New York City.
Hoyt Axton - Randall Peltzer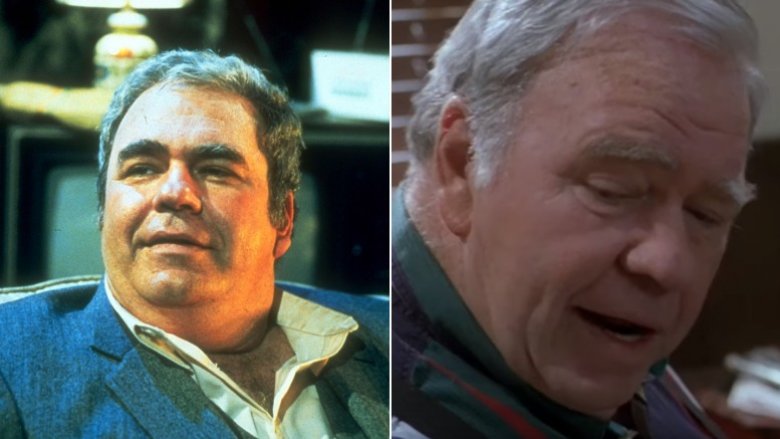 Though generations of kids came to know him as Billy's father Randall, Hoyt Axton was perhaps best known to the adults of the 1980s as a singer/songwriter who sometimes acted, including roles in the TV movie Skinflint: A Country Christmas Carol and the TV series The Rousters. As Randall Peltzer, he brought warmth and joy to Gremlins as a somewhat down-on-his-luck inventor whose inventions (most notably the Bathroom Buddy) never quite worked like they should, and who spent much of the film away from home at an inventors' convention. 
After Gremlins, Axton continued performing both as a singer and an actor, lending his voice to Ken Burns' documentary The Civil War and co-starring in films and TV series like Trapper John, M.D., Growing Pains, and Kingfish: A Story of Huey P. Long. He died in 1999 at the age of 61, but you still hear his music all the time. Among his many achievements was writing the Three Dog Night hit "Joy to the World," which still frequently appears in film and television soundtracks.
Frances Lee McCain - Lynn Peltzer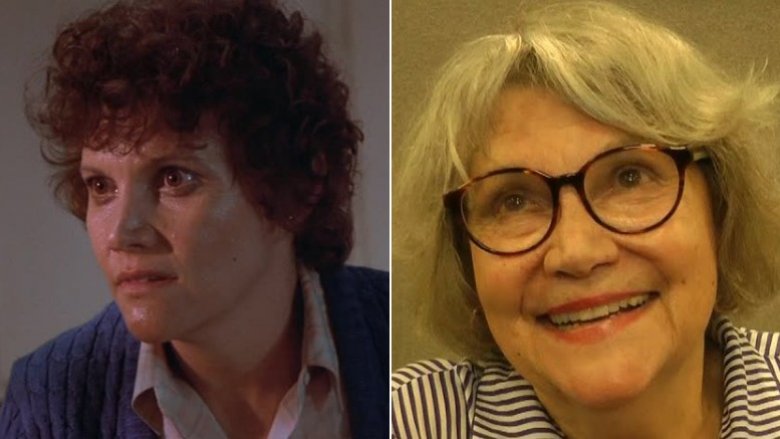 Frances Lee McCain was already a seasoned actress by the time of Gremlins, having starred in TV series like Apple's Way and Washington: Behind Closed Doors, among many other credits. As Lynn Peltzer, she starred in the film's most comedically disgusting sequence, as she's the one who put a gremlin in a blender while trying to fight the creatures off. Like everyone else in the film, she gave the impression that she was game for anything the movie threw at her, and that added to the sense of fun. 
Since Gremlins, McCain has continued acting regularly and accumulated even more significant roles. Just one year after Gremlins, she co-starred in Back to the Future and continued to appear primarily in TV series and TV movies throughout the 1990s and 2000s, along with film roles in Patch Adams, Scream, and others. Recently she's added several major credits to her filmography, including roles in Preacher and The Girlfriend Experience. In 2015, she reprised the role of Lynn Peltzer for the video game Lego Dimensions. 
Glynn Turman - Roy Hanson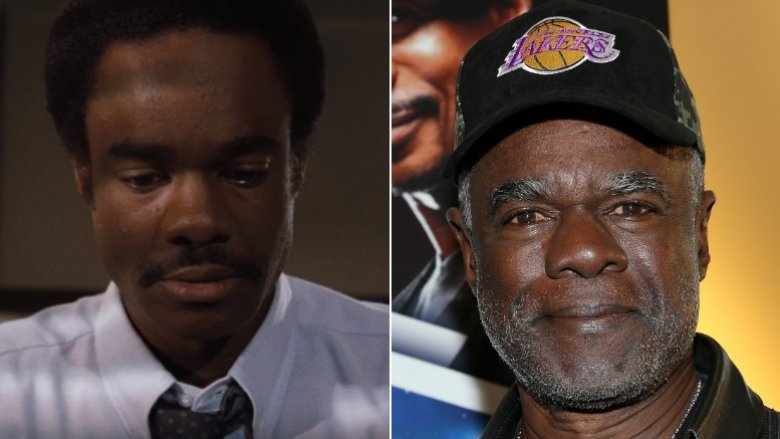 Getty Images
Much of the horror in Gremlins is either based on the monstrous appearance of the transformed mogwai themselves, or on the comedic levels of havoc they wreak throughout the town. Every horror movie has to have victims, though, and unfortunately in Gremlins that job fell to Mr. Hanson, the science teacher who was just a curious man trying to experiment on a life form he'd never seen before, only to end up crushed by his own ambitions, so to speak. Still, despite his early exit, Glynn Turman's performance is a memorable one. 
Turman's prolific acting career stretches all the way back to the 1960s (including a role on the soap opera Peyton Place), and includes a number of notable roles in both film and television. In 1988, he joined the second season of the Cosby Show spinoff A Different World as a series regular, and in 2004 he became a part of one of the greatest shows in TV history when he was cast as Mayor Clarence V. Royce on The Wire. His most recent roles include a recurring character on the hit ABC drama How to Get Away With Murder, and a role in the 2018 blockbuster Bumblebee. 
Howie Mandel - Gizmo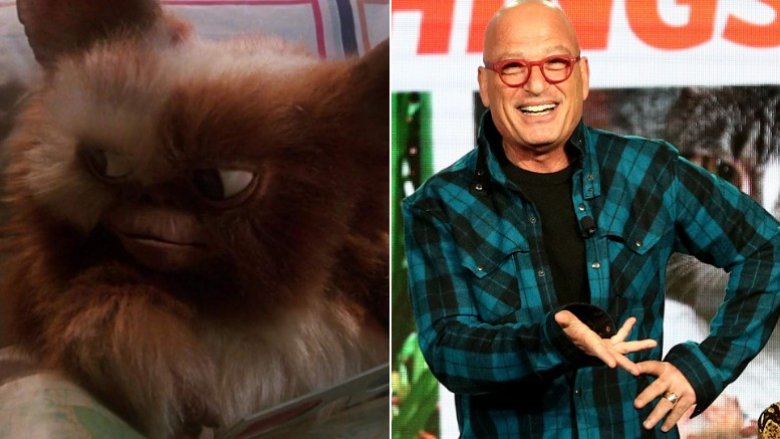 Getty Images
Gremlins doesn't work if the titular characters don't feel like living, breathing things that you can both love and fear, depending on what the scene calls for. Much of why they work in the finished film is Chris Walas' now-iconic designs and special effects work, but they also needed voices to imbue them with life. Among the mogwai voices, none turned out to be more iconic than Howie Mandel's Gizmo. His high-pitched, sing-song way of communicating struck a chord as something that was somehow both adorable and intelligent, and it helps make the movie what it is. 
Mandel was already a rising star in the comedy world when Gremlins came along, but after that film his career transitioned into even more acting and voiceover work. In 1990 he created the children's animated TV series Bobby's World, starring Mandel himself as the voice of the title character. In 2005 he began what might his other best-known work, as the host of the NBC game show Deal or No Deal, which was revived for a new run of episodes in 2019.
Corey Feldman - Pete Fountaine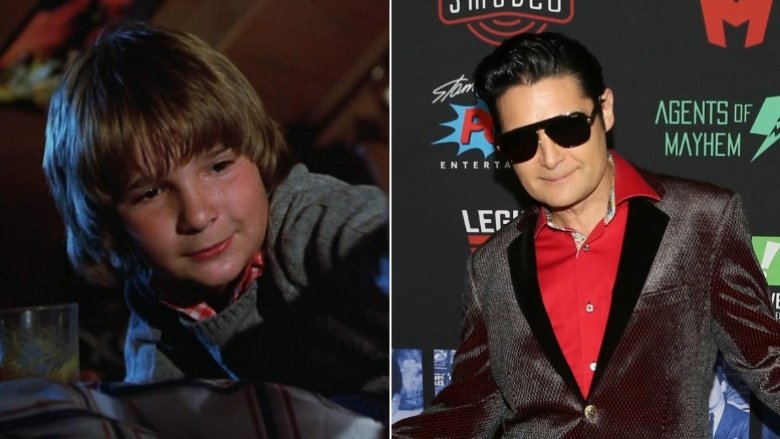 Getty Images
Perhaps no other actor in the Gremlins cast, even Phoebe Cates, is as identifiable with the pop culture of the 1980s as Corey Feldman. In 1984, he both co-starred in Gremlins as Billy's pal Pete and entered the Friday the 13th franchise as Tommy, a role he would carry over into a second film. As he did with so many of his films in the 1980s, Feldman brought an enthusiasm to the creature feature strangeness going on around him, and it helped make him a star. 
After Gremlins, Feldman's popularity exploded, and the next few years were full of hits. The remainder of the 1980s brought him roles in The Goonies, Stand by Me, The Lost Boys, License to Drive, The 'Burbs, and Dream a Little Dream. His career began to wane a bit in the 1990s, but he has continued to work regularly. Most recently he's continued this long association with the Teenage Mutant Ninja Turtles franchise (he voiced Donatello in the 1990 live-action film) as the voice of Slash on the Nickelodeon TMNT series. 
Dick Miller - Murray Futterman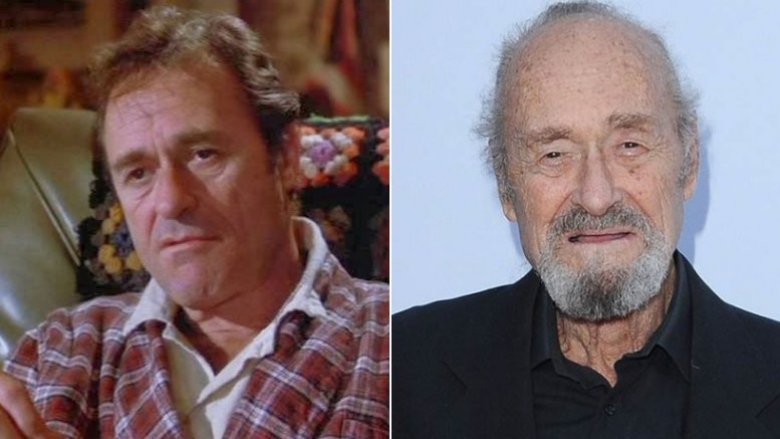 Gremlins works for a lot of reasons, including the way the supporting cast builds on the story by adding a certain amount of color, humor, and skepticism to everything that's going on. That's particularly apparent with Dick Miller's Murray Futterman, who both gives the film its title and plays a role in one of its most chaotic sequences of gremlin sabotage. 
Miller was a favorite collaborator of Gremlins director Joe Dante, appearing in nearly all of his films over the course of four decades. Even before that, he was a veteran character actor with roles in everything from The Little Shop of Horrors to Piranha to New York, New York, and he continued to build a fanbase of genre fans who loved to see him pop up after the film was released. His roles after Gremlins include the TV series Fame, the cult classic Night of the Creeps, the 1990s TV series The Flash, a memorable guest spot on Star Trek: Deep Space Nine, and dozens more. He died on January 30, 2019 at the age of 90. 
Polly Holliday - Ruby Deagle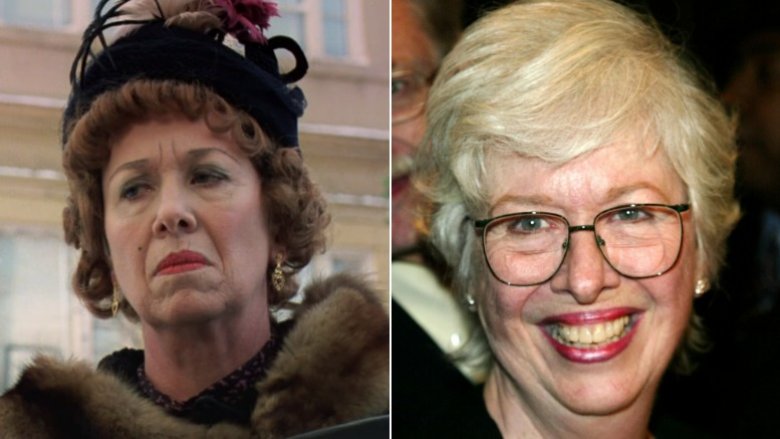 Getty Images
Polly Holliday was already an American icon by the time Gremlins rolled around than to her role as the waitress Florence "Flo" Castleberry — best known for her catchphrase "Kiss my grits!" — on the sitcom Alice, for which she won two Golden Globe Awards, and its subsequent spinoff Flo. As Mrs. Deagle, she played a heartless, money grubbing character not unlike Mr. Potter in It's a Wonderful Life, and the scene in which she's catapulted out of her house by the Gremlins is one of the film's most darkly comic moments. 
After Gremlins, Holliday continued to work regularly in both film and television, often through guest starring roles as a wise figure. Her best-known role in the 1990s was perhaps as Jill Taylor's mother Lillian on the sitcom Home Improvement, though she was also known for her work as Momma Love on The Client and for a brief appearance in Mrs. Doubtfire. Since Home Improvement ended, her screen acting output has slowed, and her most recent major role was in the 2010 film Fair Game. 
Judge Reinhold - Gerald Hopkins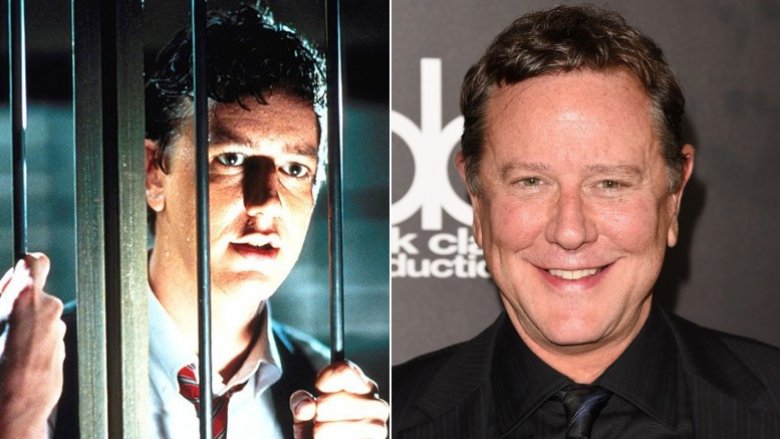 Getty Images
Judge Reinhold's role as Gerald — the self-important bank employee who's also trying to hit on Kate in front of Billy — is a relatively small one in the grand scheme of Gremlins, but the role gave Reinhold yet another foothold on a beloved '80s property, alongside appearances in Fast Times at Ridgemont High (with Phoebe Cates) and later, Beverly Hills Cop. 
Since Gremlins, Reinhold has continued working, though his career has been through peaks and valleys. He starred in two Beverly Hills Cop sequels, the TV shows Secret Service Guy and The O'Keefes, and the direct-to-video sequels Beethoven's 3rd and Beethoven's 4th. In 1994, he landed what's probably his most identifiable role since the 1980s, playing Dr. Neal Miller opposite Tim Allen in the hit Christmas comedy The Santa Clause. The film was successful enough to spawn two sequels, The Santa Clause 2 in 2002 and The Santa Clause 3: The Escape Clause in 2006, with Reinhold returning both times. He has also played a fictional "judge" version of himself on two different TV shows, Clerks: The Animated Series and Arrested Development.