Mortal Kombat Star Joins The Cast Of John Wick 4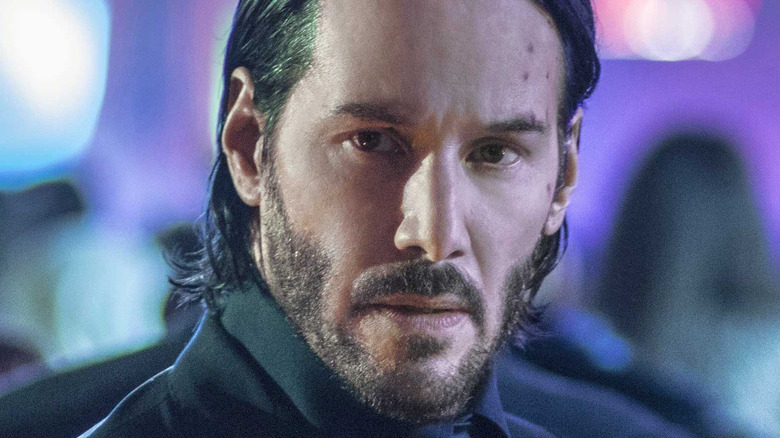 Lionsgate
Little did the entertainment industry know just what kind of impact "John Wick" would have when it came out in theaters in 2014. Not only did an original action flick not based on pre-existing intellectual property light up the box office, but it also proved that Keanu Reeves is one of the best action heroes we have working today. With a nitty-gritty revenge plot and expertly choreographed fight scenes, fans demanded more "John Wick," and Lionsgate was more than happy to oblige. 
Two sequels have come out so far that continue to follow John's progress as he deals with the aftermath of getting back into the grimy criminal underworld he wanted to get out of initially. Luckily, gangsters haven't killed any more dogs, but plenty of would-be assassins have met their ends at John's hands (or a book as the case might be). John won't get into retirement any time soon by the looks of it, as "John Wick 4" is currently in development. 
There's no shortage of talent going up against John Wick this time around as a slew of famous faces will square off against the hired killer. Donnie Yen ("Ip Man"), Bill Skarsgård ("It"), and Japanese-British musician Rina Sawayama have all joined the cast, and another announcement has just come out of the pipeline. A  legend in the action movie realm will get in on the fun, as Deadline reports Hiroyuki Sanada will also become part of the "John Wick" mythos.
Hiroyuki Sanada could prove to be a match for John Wick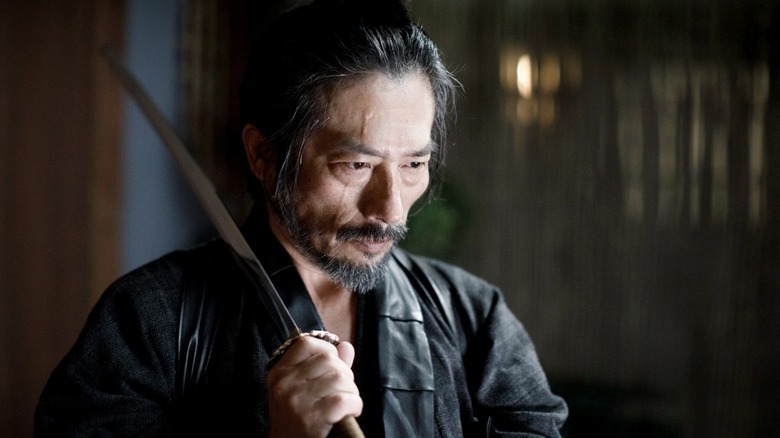 Warner Bros. Pictures
Hiroyuki Sanada has acted for longer than most "John Wick" fans have probably been alive. His first film credit occurred when he was just five years old for 1965's "Rokyoku komori-uta." He continued regularly acting in Japanese films over the next several decades, culminating in what many consider to be his finest work to date — "The Twilight Samurai." It wasn't long after that he made the jump to Hollywood films, starring in "The Last Samurai." More recently, he's had roles in "Avengers: Endgame," "Mortal Kombat," and "Army of the Dead."
We don't know much about Sanada's role in the movie or much of anything at this point. However, Collider does report his character's name will be "Watanabe," but there's no indication if he'll be a friend or foe to John Wick. 
Either way, his presence is more than enough reason to rejoice. "John Wick 4" director Chad Stahelski released the following statement regarding the latest casting news: "Having long admired Hiroyuki as both actor and action performer, I'm thrilled and honored to welcome him to the John Wick family." The real question remains whether his character will survive the next movie to come back for "John Wick 5."
2022 will be a busy year for the actor. In addition to starring in the Keanu Reeves-led action film, he'll also star in "Bullet Train," starring Brad Pitt, Joey King, and Brian Tyree Henry, set to come out April 8, 2022. "John Wick 4" will release a month later, on May 27, 2022.