The Forgotten Denzel Washington Mystery You Can Stream On Netflix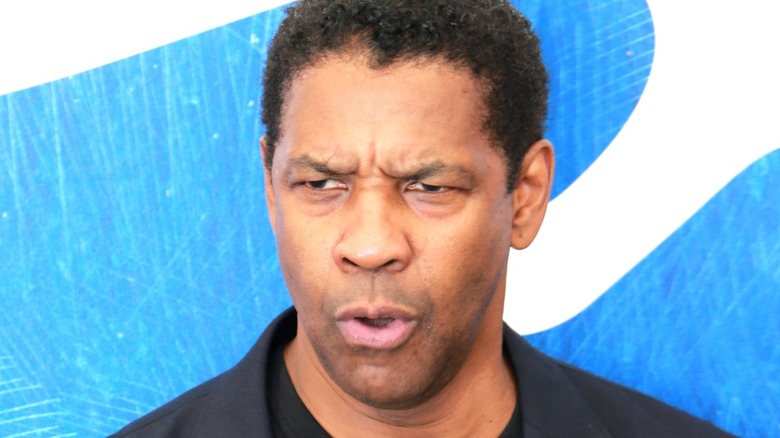 Shutterstock
The 1990s was an amazing decade for fans who enjoy cinematic adaptations of books. The 1993 adaptation of Michael Crichton's "Jurassic Park" launched a mega-franchise that still dominates the box office. Fans of military fiction had three of Tom Clancy's best books brought to life on the big screen. The prolific master of horror, Stephen King, had 13 of his works turned into movies, including classics like "The Green Mile" and "The Shawshank Redemption." Nicholas Sparks got into the game toward the end of the decade with "Message in a Bottle," the first of several adaptations of his romantic novels.
For those who prefer tense legal thrillers, the '90s had adaptations of seven books written by John Grisham, starting with "The Firm" in 1993 and ending with 1997's "The Rainmaker" (via IMDb). Also released in 1993 was the second Grisham adaptation, "The Pelican Brief," which was largely overshadowed by Tom Cruise's starring role in "The Firm." Now streaming on Netflix, "The Pelican Brief" is a captivating thriller with a strong performance by Denzel Washington.
Denzel Washington and Julia Roberts race against time in The Pelican Brief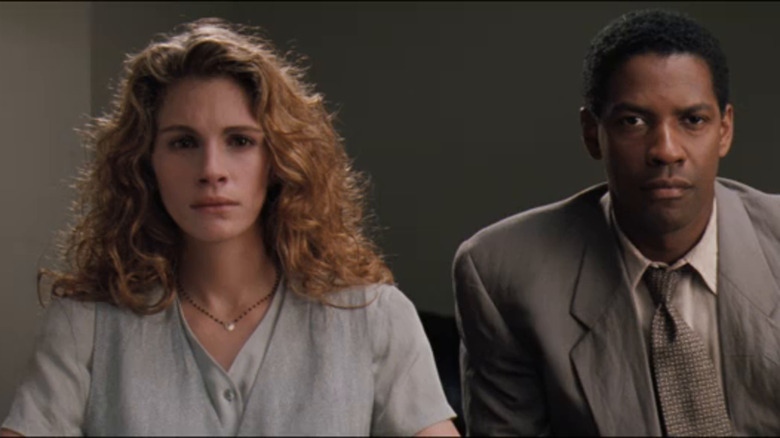 Warner Bros. Pictures
In "The Pelican Brief," Denzel Washington plays Gray Grantham, a reporter for the Washington Herald who eventually crosses paths with law student Darby Shaw (Julia Roberts). The film begins with the shocking assassination of two Supreme Court justices. Soon after the murders, Shaw writes a legal brief theorizing the motive and suspect behind the killings.
The brief eventually winds up in the hands of Gavin Verheek (John Heard), a special counselor to the Director of the FBI. When those around Shaw are killed, and she becomes hunted by unknown assailants, she realizes that her theory is true. Not knowing who to trust, Shaw turns to Grantham, and the two undertake the perilous task of gathering evidence to bring down those behind the deadly conspiracy — all while racing against the clock and their pursuers.
The combination of Washington and Roberts is exactly what one would expect from a pair of Academy Award-winning actors. Roberts shines as a law school student whose world is upended, and Washington plays Grantham with the heartfelt determination common among most of his roles. Those looking for Jason Bourne-style action will largely be disappointed by "The Pelican Brief," as it relies more on dialogue than explosions, car chases, and gun fights.
"The Pelican Brief" premiered just six months after "The Firm," forcing itself into an unenviable comparison to its predecessor. However, when judged on its own, "The Pelican Brief" more than takes flight. Vibe best described the movie in 2012, saying "The Pelican Brief" is "a heart-stopping, spine-chilling, adrenaline-pumping, run-for-your-life thriller."