The Bourne Movie That Matt Damon Regrets Filming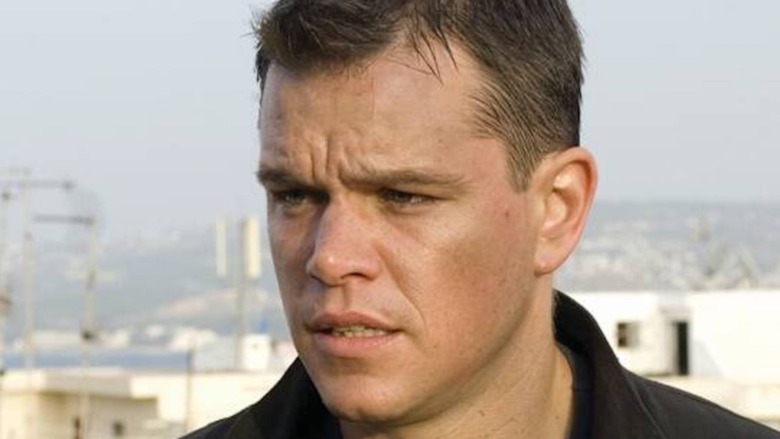 Universal Pictures
Based on Robert Ludlum's book of the same name, 2002's The Bourne Identity added a brand new hero to the ranks of legendary on-screen super-spies. Matt Damon's Jason Bourne was met with instant popularity. The film focused on fast-paced action, meticulously choreographed stunts, and a compelling conspiracy — an obviously winning formula. It was only natural that a number of sequels were greenlit by Universal Pictures. And so screenwriter Tony Gilroy returned to work on The Bourne Supremacy and The Bourne Ultimatum, before making a leap into the director's chair for The Bourne Legacy, which starred Jeremy Renner instead of Damon.
Although The Bourne Legacy was a critical disappointment, Universal would follow the franchise up a few years later with Matt Damon returning to the murky world of espionage in 2016's Jason Bourne. Surprisingly, there's one chapter in the saga that the star really wasn't impressed with, even slamming Tony Gilroy for the "unreadable" script that he'd turned in to the studio. That "unreadable" script turned out to be one of the most popular films in the franchise.
The Bourne Disappointment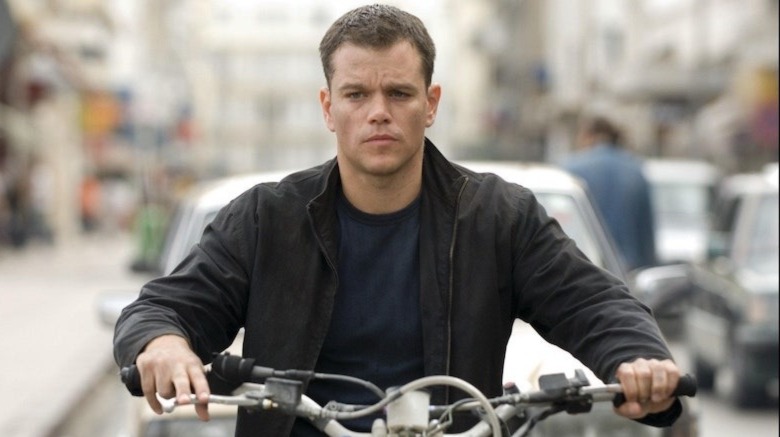 Universal Pictures
During an interview with GQ in 2012, Matt Damon explained his initial reaction to reading the script for The Bourne Ultimatum. While he was quick to say that he didn't blame Tony Gilroy for seizing the opportunity in making a "boatload of money" for the script, the star was anything but impressed by the story. "I don't blame Tony [Gilroy] for taking a boatload of money and handing in what he handed in. It's just that it was unreadable. This is a career-ender. I mean, I could put this thing up on eBay and it would be game over for that dude. It's terrible. It's really embarrassing."
Geez, Matt. Tell us what you really think. At least critics were a little more impressed with the film than its lead, with Empire's James Dyer awarding The Bourne Ultimatum a rare 5-star rating, calling it "the payoff Bourne fans have been waiting for and the standard to which future blockbusters should be held." That's high praise for a film that Damon called "embarrassing".
But the star quickly apologized, following up with GQ with more comments about the situation, even explaining that he was disappointed because he respects Gilroy. "If I didn't respect him and appreciate his talent, then I really wouldn't have cared. My feelings were hurt. That's all. And that's exactly why I shouldn't have said anything. This is between me and him. So saying anything publicly is f—ing stupid and unprofessional and just kind of douchey of me." 
Well, at least he was polite enough to apologize! Although there was a lukewarm reaction to the films after The Bourne Ultimatum, Universal is still interested in producing a sixth film, but we'll just have to wait and see if that eventually transpires.