A Sneaky Good Denzel Washington Movie Just Dropped On Netflix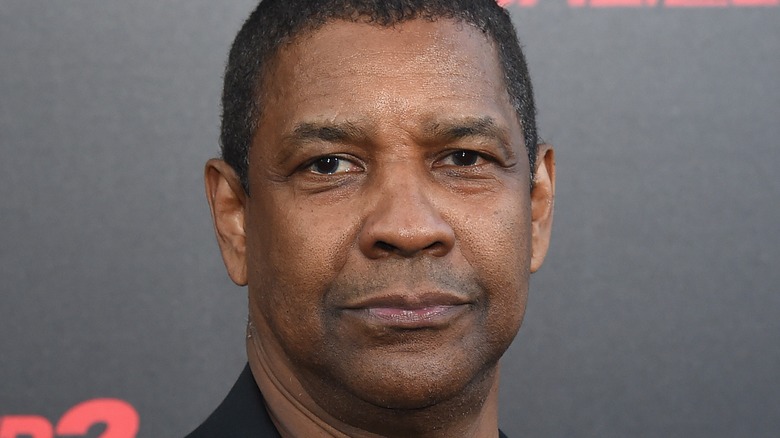 Shutterstock
Everyone loves psychological thrillers. Watching someone question their reality resonates with viewers, because everyone wonders at some point how much forces beyond their control are influencing them. Are those forces really only psychological or are they actually part of a larger conspiracy? Certain types of psychological thrillers address political or cultural themes with a great deal of relevance. A character may be made to feel insane because their reality feels unstable, even though everyone around them is telling them it's fine, only to discover that they really are wrapped up in a corporate or political conspiracy. Elliot Alderson (Rami Malek) on the thriller series thriller series "Mr. Robot" really did have mental health issues, but there also really was an evil corporation consolidating power and using it against private citizens, and he fought it. 
By virtue of their focus on a character's mental and emotional state, psychological thrillers also create opportunities for great characters and great performances. Actors really get to dig into their characters and understand what makes them tick. Plus, it allows filmmakers to get creative with the ways they depict the character's mental state. One of the great, underrated psychological thrillers just started streaming on Netflix. It takes the elements listed above — a character fighting back against a corporate conspiracy and rich performances from talented actors  — and deploys them perfectly. It's 2004's political conspiracy thriller "The Manchurian Candidate," starring Denzel Washington, Liev Schreiber, and Meryl Streep.
Vote for "The Manchurian Candidate"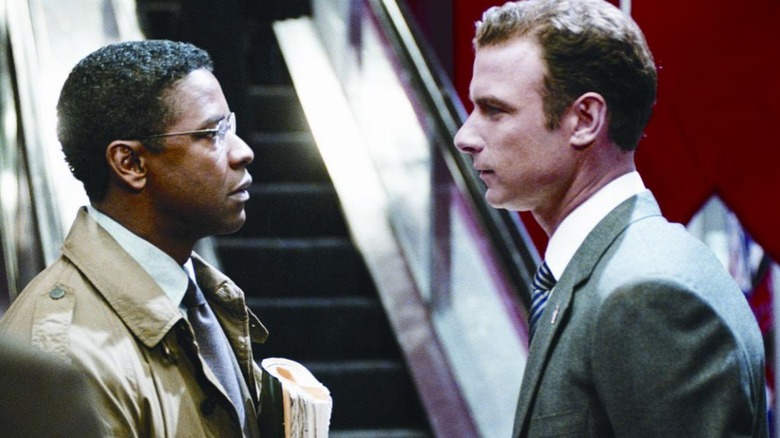 Paramount Pictures
Contains spoilers for "The Manchurian Candidate"
"The Manchurian Candidate" is a remake of a 1962 film of the same name — starring Frank Sinatra, Laurence Harvey, and Angela Lansbury — which told the story of a soldier (Harvey) who was brainwashed by Chinese Communists into becoming an unwitting assassin under the control of his diabolical mother (Lansbury) to further her power-grabbing goals. The 2004 version updates the time period from the Korean War to the War on Terror era and the enemy from Communists to a shadowy multinational private equity firm with extensive political connections called Manchurian Global.
Denzel Washington stars as Major Bennett Marco, a Gulf War veteran who served with Sergeant Raymond Shaw (Liev Schreiber). During a mission Marco commanded, Shaw single-handedly shot down a helicopter full of enemy combatants and saved all but two men in the unit. He received the Medal of Honor for his heroism. About a decade later, Shaw is a congressman being pushed into a vice presidential run by his domineering mother, hawkish Virginia Senator Eleanor Prentiss Shaw (Meryl Streep), while Marco is seemingly suffering from post-traumatic stress disorder in the form of nightmares about the mission — nightmares that seem like they might actually be buried memories in which they commit unspeakable acts against their fellow soldiers. Marco begins to investigate what really happened in the desert, and discovers that he and Shaw have mind-control implants in their bodies. Manchurian Global is behind it, and they're conspiring alongside elements in the government and the military to put Shaw, their puppet, in the Oval Office.
The Manchurian Candidate boasts an impressive cast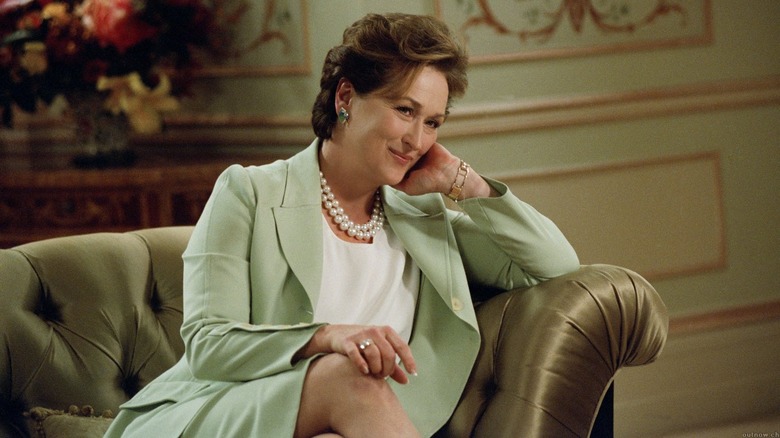 Paramount Pictures
"The Manchurian Candidate" was directed by Jonathan Demme, the versatile filmmaker best known for "The Silence of the Lambs." The movie reunited Demme and Denzel Washington, who previously worked together on the Oscar-winning 1993 film "Philadelphia." The screenplay was written by Daniel Pyne and Dean Georgaris. Tina Sinatra, daughter of Frank Sinatra, served as one of the film's producers — her father owned the rights to "The Manchurian Candidate," and she inherited the rights after his death in 1998. The cast of "The Manchurian Candidate" is stacked with star power. In addition to two of Hollywood's biggest and best movie stars, the movie features early appearances from actors who went on to become stars, including Jeffrey Wright, Anthony Mackie, and Liev Schreiber's brother Pablo as members of Marco and Shaw's unit. "The Conjuring" star Vera Farmiga is on hand as Jocelyn Jordan, Shaw's ex-girlfriend and the daughter of Eleanor Shaw's political nemesis, liberal senator Tom Jordan (Jon Voight).
"The Manchurian Candidate" received positive reviews from critics, with an 80% "Certified Fresh" rating on Rotten Tomatoes, but wasn't a box office success (per Bomb Report) and failed to generate much awards interest. It's one of Meryl Streep's rare performances for which she was not nominated for an Oscar, even though she definitely could have been. She gives a terrifying performance as a politician poisoned by power.
It's a sneaky good film that has aged very well, as the themes of corporate control of government have only become more prescient in the years since. If you're in the mood to watch a high-quality psychological political conspiracy thriller on Netflix, check out "The Manchurian Candidate" as soon as possible.