Does The Suicide Squad Have A Post-Credits Scene?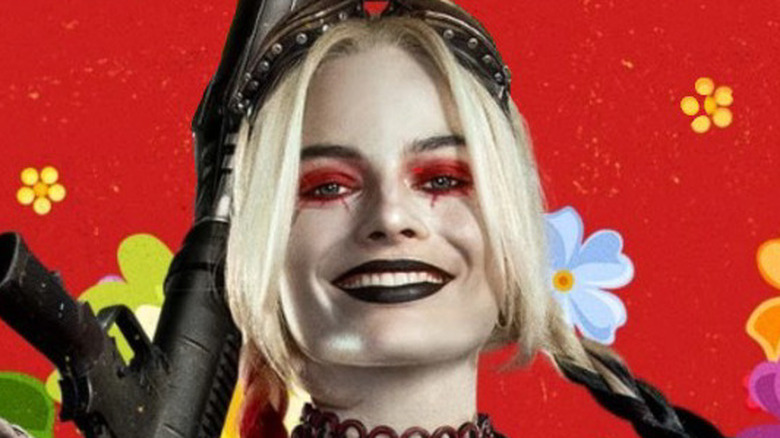 Warner Bros. Pictures
It's a well-known moviegoing tradition that every time a comic-book-based movie hits the silver screen, audiences stick behind in the theater until the projector is shut off, mainly because one never knows what sort of after-credits scenes they might be treated to. Those post-movie treats have done everything from set up the next movie in the franchise to tease fans with cameo appearances from beloved character. In the DC Extended Universe, post-credit scenes have thus far featured a cameo from a former superhero in a brand-new role (original Diana Prince actress Lynda Carter as Asteria in "Wonder Woman: 1984"), the debut of a brand-new character (Mister Mind in "Shazam!") and a setup for a future movie (Amanda Waller and Bruce Wayne laying the groundwork for "Justice League" in the credits of 2016's "Suicide Squad").
The next DCEU film to be released is writer-director James Gunn's "The Suicide Squad," which will arrive in theaters and on HBO Max on August 6. But will there be a post-credits sequence in "The Suicide Squad"? We now officially know the answer.
Keep your eyeballs on that screen, comic book fans
In a tweet posted June 16, James Gunn confirmed there will be a post-credits sequence attached to the film. 
"Hey James the most important question ever does the suicide squad have post credit scenes?" tweeted a fan. "I hope this isn't the most important question, as I think the movie itself is what matters most, but yes. #TheSuicideSquad," Gunn replied.
Let the speculation begin as to what the scenes might feature. It could be something incredibly simple but important to comic book fans, like the sight of Superman (Henry Cavill) and the Flash (Ezra Miller) competing in a race after the credits of "Justice League." Maybe it'll be a quick wink at the audience, like Harley Quinn (Margot Robbie) getting cut off in the middle of an off-color joke about Batman (Ben Affleck) during "Birds of Prey (and the Fantabulous Emancipation of One Harley Quinn)." Or perhaps it'll be something that defines the possibility of future plot lines, like Lex Luthor's (Jesse Eisenberg) meetup with Slade Wilson, aka Deathstroke (Joe Manganiello), at the tail end of "Justice League."  
Whatever James Gunn has cooked up, DCEU fans are bound to stay glued to their seats until every last bit of footage plays out when "The Suicide Squad" hits theaters and HBO Max on August 6.