How American Horror Story Helped Billie Lourd Grieve Carrie Fisher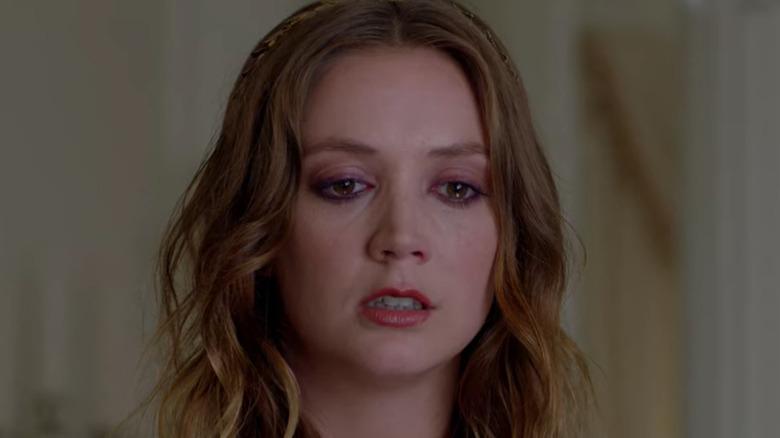 FX
Fans of the Ryan Murphy collection of shows were first introduced to actress Billie Lourd in 2015 on his unofficial "AHS" spin-off "Scream Queens." The show was Lourd's first television role, and first venture into a project alone. Previously, she had appeared that same year in "Star Wars Episode VII: The Force Awakens," alongside her mother Carrie Fisher.
Fisher got to see her daughter's television acting debut, but tragically she died unexpectedly in 2016. One day after, her mother and Billie Lourd's grandmother, Debbie Reynolds, died as well. Reynolds was a legendary American actress, dancer and singer, best known for her role in "Singin' in the Rain," and her own show "The Debbie Reynolds Show." The sudden loss of both of Lourd's matriarchs and role models was a devastating blow to the young starlet.
It wasn't long after this tragic year that fans of "American Horror Story" saw Lourd return to the Murphy-verse, as the deadpan and complex Winter Anderson in 2017's "AHS: Cult." The character goes through some harrowing experiences, mostly thanks to her sadistic brother, Kai Anderson (Evan Peters), experiences that Lourd told Entertainment Tonight helped her process the very real grief she was feeling at the time.
Acting helped Billie Lourd learn to process her grief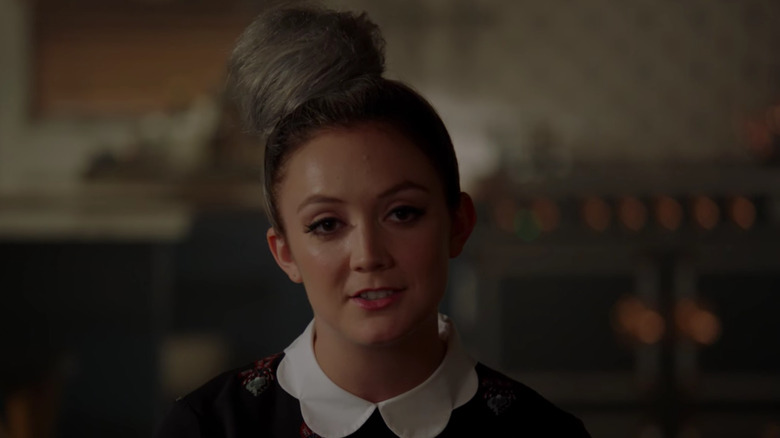 FX
Lourd told the outlet, "When Ryan offered me Cult, it was just a few months after my mom passed, and it honestly helped me process all of my emotions through these characters."
In "Cult," Winter deals with the passing of her own parents, but the similarities stop there. The season saw the character contend with acts of domestic terrorism and the extremes of religion, and while the subjects have little to do with Lourd's loss, it was the act of crying that helped her move forward. "Being able to cry for Winter helped me cry for myself. And it's been really healing and cathartic in an amazing way," she explained.
She added that the cast members were like family, and credits Murphy for saving her at such a tumultuous time in her life. Lourd returned for "Apocalypse," in which she played empathetic and powerful witch Mallory — another character who allowed the actress to process her emotions. Since "Apocalypse," she's returned to AHS as Montana Duke in 1984, and has been announced as part of the cast for the upcoming tenth season.