The Chumlee Detail That Bothers Pawn Stars Fans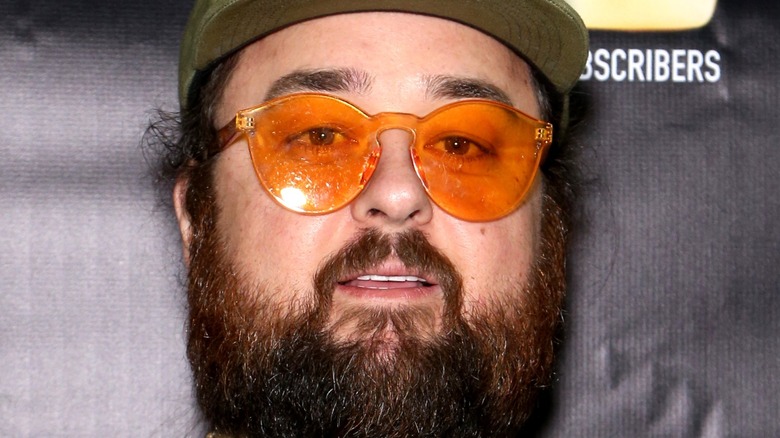 Gabe Ginsberg/Getty Images for Murray SawChuck
"Pawn Stars" is undoubtedly the top title in History's catalog, and has enjoyed that lofty position for well over a decade. Premiering on July 19, 2009, the series offers audiences a look at the past through the lens of the Gold & Silver Pawn Shop's daily activities: the buying and selling of one-of-a-kind artifacts and trinkets from across the globe. These segments serve to educate with bite-sized pieces of information about the items in question, but the main draw for many is the behind-the-scenes drama that occurs away from the business counter.
The scripted B plots provide no shortage of entertainment, thanks primarily to the people they center on. The focus is typically on Rick Harrison — the Gold & Silver Pawn Shop's owner and son of the late Richard "Old Man" Harrison — coming into conflict with his son, Corey. More often than not, this is due to his sometimes risky purchases and comparatively laid-back attitude. At the same time, one would be remiss not to make note of his childhood friend Austin Russell, better known as Chumlee, who's perhaps even more of a thorn in Rick's side than his son.
Chum has been a constant on the show since its inaugural season, quickly rising in the ranks to become a fan-favorite among its loyal viewers. Although, not everyone adores his presence on "Pawn Stars," largely for one particular reason that some find bothersome.
Chumlee's shtick doesn't work anymore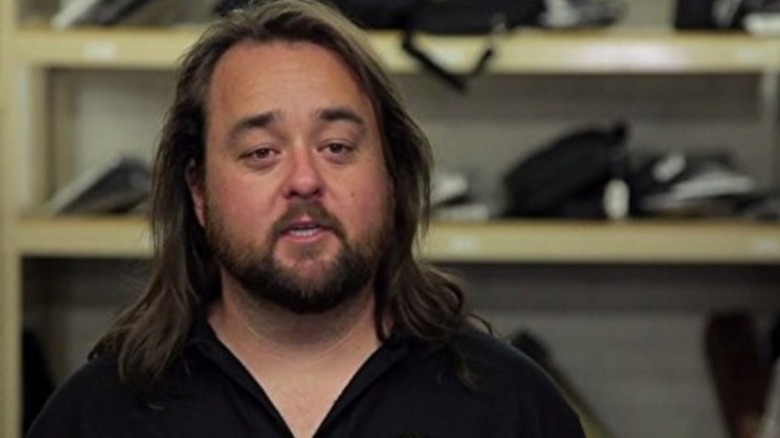 History
For the most part, as "Pawn Stars" has gone on, Corey Harrison has evolved from a relatively inexperienced hand at the shop to a capable and knowledgeable asset. He makes fewer mistakes and takes his duties at the business much more seriously than he once did. Meanwhile, despite the program still running to this day, Chumlee has shown minimal signs of development and continues to be portrayed as a novice employee whose only real job is to make comedic blunders now and again — a routine that doesn't quite work.
Redditor CommodoreBlair89 opened the floor for discussion over Chum's role on "Pawn Stars," stating their disdain for his unruly behavior. Fans were quick to point out that a good portion of the series is fictionalized, meaning his actions are predominantly for the camera, but the thread led rise to other complaints about his TV representation. "He also routinely asks for more responsibility, although he is usually laughed at or it is taken as a joke. I wish they highlighted his positive qualities more," wrote ardvarkandy, giving Chumlee some long-overdue credit for his often ignored knowledge.
TheRealTina chimed in as well, responding, "They make him seem like a total idiot and then someone brings in a obscure item and he knows everything about it." This inconsistency is succinctly expressed through their later comment that "He's either an idiot or he's not." Chumlee has displayed his familiarity with certain items on several occasions, but the show refuses to shake its desire to revert him to the unintelligent, goofy persona that made him famous. The result is an unignorable contrast that will sadly keep Chum as a paradoxical punchline for the foreseeable future. 
Chum's Redditor fans may have it right, too. After all, in addition to his role on the show, he has the smarts and savvy to have his own surprising side business as well.