Warner Bros. Planning Live-Action Nightwing Movie With Lego Batman Director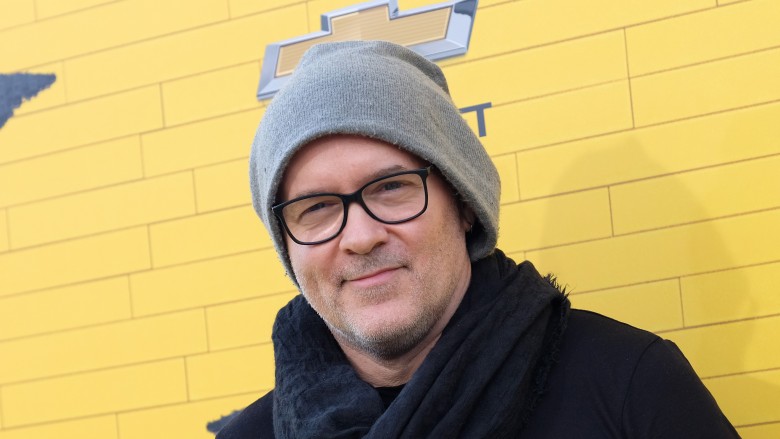 Getty Images
Just after announcing that The Batman has a new director, Warner Bros. broke the news that they are planning a live-action film around the character's most famous sidekick.
According to The Hollywood Reporter, the studio is crafting a movie around Nightwing, aka Dick Grayson, first introduced in Detective Comics in 1940. The character became Batman's legal ward after his parents were murdered, eventually being the first to take on the name Robin. He became Nightwing after leaving to fight crime on his own in the nearby city of Bludhaven. Nightwing has also served as the leader of the Teen Titans.
Bill Dubuque (The Accountant) is working on the script for the project, which The Lego Batman Movie's Chris McKay is in talks to direct. Arrested Development star Michael Cera voiced Dick Grayson in McKay's The Lego Batman Movie, although it's unlikely that the live-action version of the character would be quite as exuberant as he was in the cartoon. The Lego Batman Movie, McKay's feature film directing debut, has done well at the box office and with critics, earning $53 million during its opening weekend (via Box Office Mojo) and currently sitting at a 91 percent on Rotten Tomatoes.
The Batman cinematic universe is currently in flux, with reports suggesting that Ben Affleck may want to step down from the role of the Caped Crusader. Where Nightwing would fit in the DCEU is also murky, with Batman v Superman director Zack Snyder suggesting that Robin had been killed by the Joker in his film. However, Snyder did not say which version of Robin the film was referencing, and it is possible he was referring to the second Robin, Jason Todd, who was beaten to death by the Joker in the comics.
Nightwing has martial arts and combat skills, as well as gymnastics abilities from his acrobatic family The Flying Graysons. For what it's worth, the character was named one of our most worthless superheroes ever, although we have said that he should get his own TV show and that, if Warner Bros. were to make a movie surrounding Robin, it should be a Nightwing movie. No official plot details or release date have been set for Nightwing yet.