Affleck Reportedly Wants Out Of Batman Role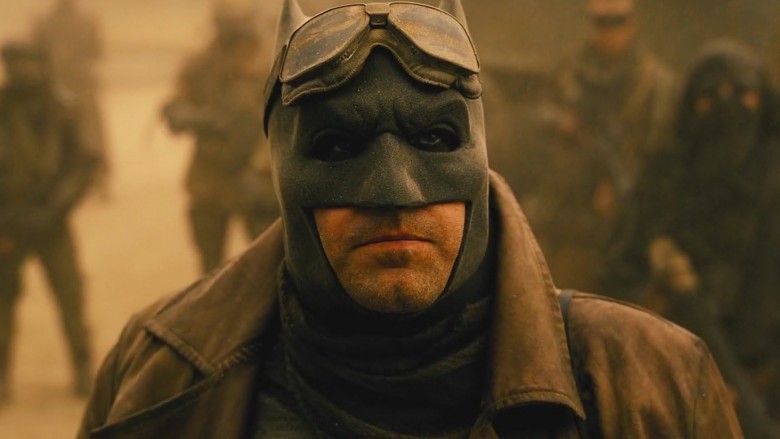 With the script getting a massive rewrite, and the studio trying to woo Matt Reeves (War For The Planet of the Apes) to direct, the solo Batman film starring Ben Affleck is currently in a massive state of flux. But, rumor has it, things could get a whole lot worse.
It's still a rumor at this point, but Collider Movie Talk host John Campea reports star Ben Affleck is actively working with Warner Bros. in an effort to negotiate his way out of his extensive contract to play Batman. Campea says the rumor came from three different, well-placed sources that all told him the same thing: Affleck doesn't want to be Batman anymore.
Affleck made his debut in Batman v Superman: Dawn of Justice, had a small cameo in Suicide Squad, and is headlining Justice League next. After that, Affleck was attached to star and direct a solo film, tentatively titled The Batman. Then, he dropped out as director, and reports started trickling out that his script was going to essentially be gutted and rewritten for a new director. The studio wants Reeves to take over the project, though they're also courting Ridley Scott and Fede Alvarez as back-up options if he doesn't sign on.
When he signed on for Batman v Superman, Affleck's hire was a lightning rod for the burgeoning DCEU. Fans were mixed on the casting choice, but there's no denying he's a major star (easily the biggest in the DCEU). Affleck has called Batman his dream role for pretty much his entire career (it's one of the big reasons he rolled the dice on that awful Daredevil film all those years ago), and with Warner Bros. going all-in on a dark and gritty shared universe, it seemed like a match made in heaven. But, then the actual movie opened, and critics were all pretty much in agreement that director Zack Snyder's ultra-dark vision for this material might not be the best fit. At least according to this report, Affleck is starting to agree.
If Affleck does negotiate his exit, it stands to reason Warner Bros. will at least try to keep him on the hook for one solo film. If not, Justice League could be his last hurrah as Batman. If Affleck does leave, it could spell doom for the DCEU. Batman is a critical player, and the most-proven box office performer on the team. So, Warner Bros. would either have to continue on without a Batman, or recast the role mid-stream. Neither option is a great one.