The Reviews Are In For Disney-Pixar's Luca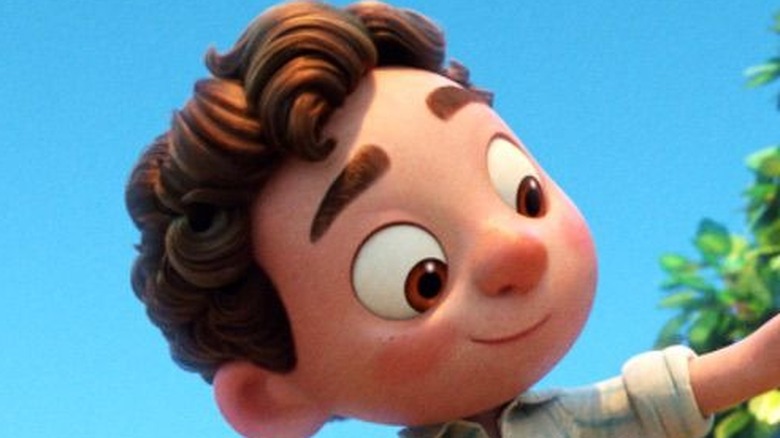 Walt Disney Studios/Pixar
Disney and Pixar's latest film is nearly available for eager moviegoers — it will premiere on Disney+, and at just one select theater on June 18th.
"Luca," written by Jesse Andrews and Mike Jones and directed by Enrico Casarosa, is set in an idyllic seaside town in Italy. It follows Luca (Jacob Tremblay), an undersea creature who dreams of experiencing life on land, amongst the humans — or the "land monsters," as Luca's parents, Daniela (Maya Rudolph) and Lorenzo (Jim Gaffigan) call them. Luca is eager to venture out of the ocean, but scared of his parents' warnings regarding the dangers of what might be out there. Enter Alberto (Jack Dylan Grazer), another sea creature but one with plenty of experience exploring the land. Together, they set out to have an unforgettable summer — as long as they can keep their true identities a secret.
The film may not be out for a couple of days, but the reviews have begun coming in, giving us a preview of what to expect with "Luca." Here's what the reviews are saying.
The critics are loving Luca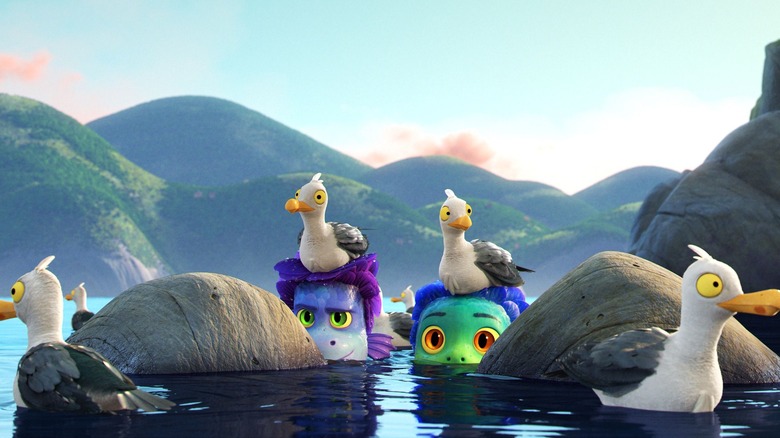 Walt Disney Studios/Pixar
Pixar films have a reputation for having tearjerker moments; they bring depth, emotion and maturity into their lively animated films, and are all the better for it. Yet, "Luca" seems to be a departure from the intense emotional journey, with the filmmakers instead opting for a fun, lighthearted adventure. 
Chris St. Lawrence of Discussing Film calls it "like a cool glass of lemonade on a warm summer's day – a refreshing and comforting reminder of the uplifting power of movies," adding that it's "energetically optimistic and delightfully joyous."
In agreement, Alonso Duralde of The Wrap calls it "sweet and affecting" in its depiction of young friendships, but adds that "like its shape-shifting protagonists, it's got plenty going on beneath the surface." 
Collider (as well as other outlets, such as Nerdist) addresses this hidden depth head-on in their review, positing that "Luca" is not just about the friendship between Luca and Alberto, but rather the ways in which the two boys are experiencing young, first love with one another. Arguing that the film benefits from this hidden depth, Collider writes, "the film isn't simply a story about 'outsiders' but about people who must feel the need to pass as something they're not because the world will perceive them as monsters."
Regardless of whether or not you read deeper into the story presented, there's no denying that "Luca" presents a dreamy, enchanting experience perfect for summer. Summing up the bulk of the reviews, ComicBook.com writes, "This is a film filled to the brim with joy and wonder, leaving you smiling hours after you watch it, feeling once again like a kid on the first day of summer."