How Fans Really Felt About Lady Gaga On American Horror Story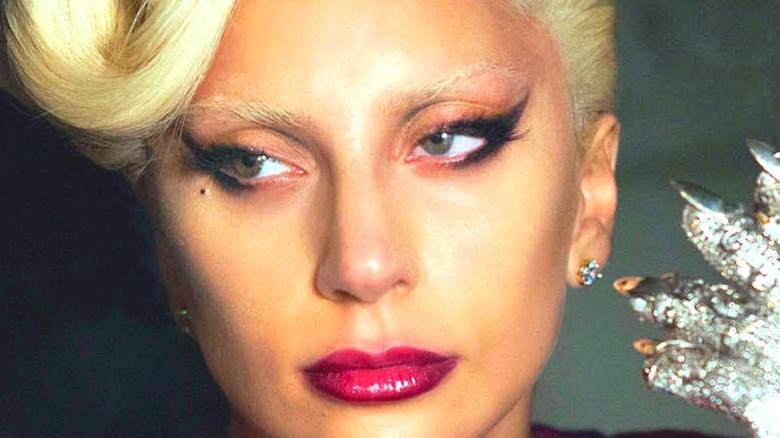 FX
Lady Gaga is primarily known for pop music, but her performance as Ally in 2018's "A Star Is Born" shows that she's also a formidable actress. This role earned her nominations for both a Golden Globe and an Oscar in each event's Best Actress category. That's an impressive feat for anyone to achieve, let alone someone who isn't a full-time actress. With such accolades under her belt, Lady Gaga's Hollywood ascent promises to reach further heights in the coming years.
Prior to her remarkable outing in "A Star Is Born," however, Lady Gaga's movie and television credits included genre fare like "Machete Kills," "Sin City: A Dame to Kill For," and "American Horror Story." That last series sees her play a fabulously dressed vampire and an ancient witch in the "Hotel" and "Roanoke" seasons, respectively. But what do the show's fans really think about Lady Gaga's contributions to FX's hit horror series?
Some American Horror Story fans don't enjoy Lady Gaga's performance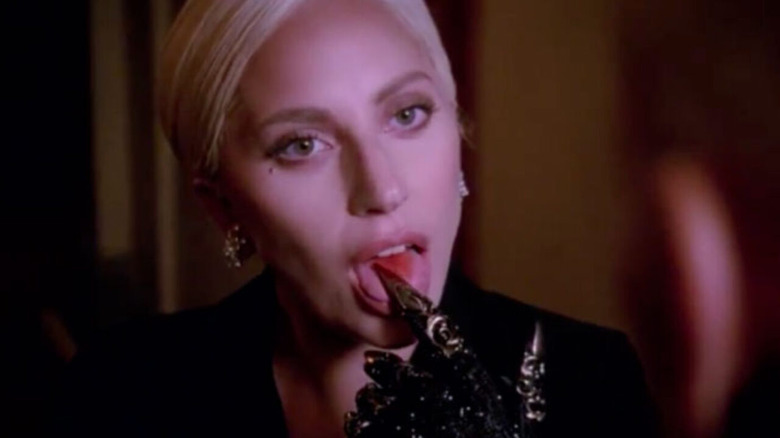 FX
The "American Horror Story" audience is passionate about their beloved show, and they have some strong opinions regarding the actors' efforts. In regards to Lady Gaga, some Reddit users feel that her performance doesn't show enough range to make a positive impression. "I know it's weird. I know she's talented. I know she's extremely attractive," wrote user u/Highteaatmidnight. "A lot of times she was doing the soulless vampire bit okay. But when it was time for her to emote, she just didn't seem to." This user went on to highlight scenes involving her vampire children as key examples of Gaga's lack of range.
Another commenter, u/TradeInteresting2798, was harsher with their criticism, stating, "Lady Gaga does not belong in 'AHS.' She's just another pop star that draws people in with meaningless shock-value." 
This view wasn't echoed by everyone: Another fan, u/ClearFishTankOrbs, praised Gaga for coming into her own in "Flicker," Episode 7 of "Hotel." In the wake of that episode, this fan said they came to love Gaga's performance and "understood the choices she made as an actress."