This Is Where The Devil Below Was Really Filmed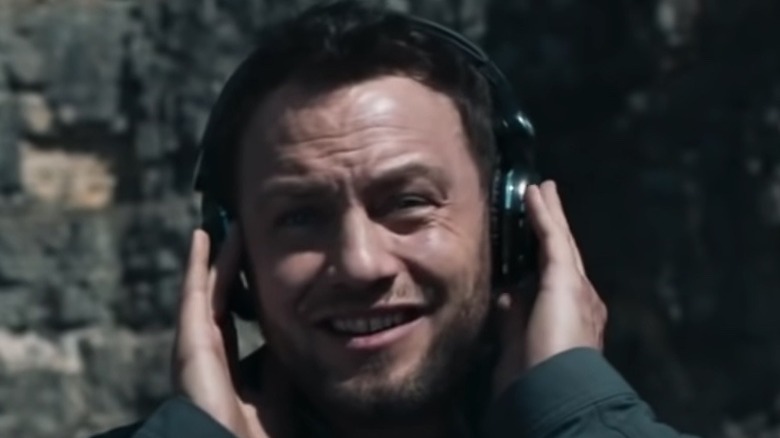 Vertical Entertainment
The indie horror mystery "The Devil Below" was released on March 5 in a limited amount of U.S. theaters and through video-on-demand. It didn't make much of an impression on movie watchers — on Rotten Tomatoes, the film has a pretty abysmal 0 percent Tomatometer score, and its audience score comes in at just 12 percent. Reviewers, such as Daniel Gorman, argued that the setup is solid, but the work itself leaves something to be desired. However, the movie is now getting some buzz as a Netflix title, so it might be worth checking out.
Among the film's positives is the setting: the film is set deep in Appalachia, where coal mines have been ablaze for decades, potentially causing sinkholes that may be responsible for the disappearance of a Kentucky town called Shookum Hills. A reviewer from What to Watch praised the movie's "cavern landscapes from a postcard," noting that the setting is full of barren passageways and tunnel systems "that should be the apex of claustrophobic, fangs-out fearsomeness." And a Los Angeles Times reviewer said, "The best thing 'The Devil Below' has going for it is its stark, remote location, which evokes the feeling of a world unto itself, hidden away in rural America."
Given this atmospheric setting, where was "The Devil Below" actually filmed? 
The movie was filmed in caves and quarries in Kentucky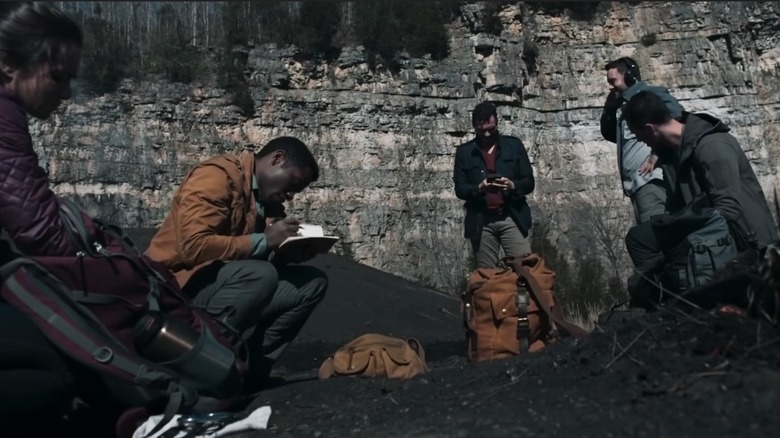 Vertical Entertainment
Narrowing down the setting of "The Devil Below" starts with a rather unusual source: Richard Burnett, the director of operations at Kogalla Ultra, a trail light designed to be used by hikers and hunters while outdoors. According to a blog post he wrote, filmmakers from the production (which was then titled "Shookum Hills") approached the brand to provide the production with light while filming inside "caves and mines in the Appalachians," as well as outdoors in the dark. 
A review at Movie Nation gives the film credit for not being "another European horror story set in Appalachia and shot in Romania," pointing out that the actual filming takes place in a Kentucky quarry and caves. The film's IMDb page, meanwhile, pinpoints the location more closely, saying that filming took place in Mt. Vernon, Kentucky, as well as Louisville, Kentucky.
The Cinemaholic reports that Louisville was the site of primary shooting for the film in 2018. Mt. Vernon, a historic town of 3,000 about two hours southeast of Louisville (via the Advisory Council on Historic Preservation), stood in for the isolated and eerie town of Shookum Hill, according to actor Adan Canto. Berea, Kentucky, which calls itself the "folk arts and crafts capital of Kentucky" and lies about 20 minutes north of Mr. Vernon, was also a location. In that town of about 15,000, Berea College appeared as a filming site (also via Adan Canto's Instagram).
 So, this was a film shot mostly on location, to add grounded authenticity and detail to the scary, supernatural happenings taking place on the screen.