The Episode Of The Office That Saved The Show From Being Canceled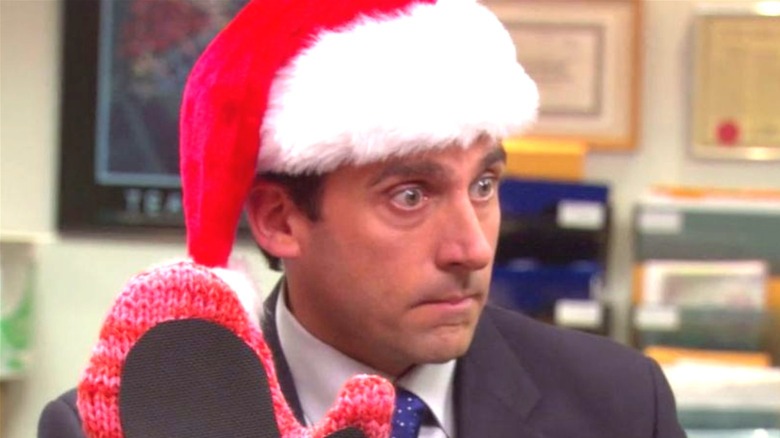 NBC
By now a lot of the early history of "The Office" has become legendary. After a mixed first season with poor ratings, many of the cast and crew figured their remake of the original British series would soon be cancelled by NBC (per Vox). In fact, leading man John Krasinski, who played Jim Halpert for the show's entire run, continued waiting tables after he filmed the pilot, assuming the show wouldn't return for Season2.
Lead actor Steve Carrell's surge in popularity after he starred in 2005 comedy smash "The 40 Year Old Virgin'' gave the show another chance, and while the Nielsen numbers improved, they still weren't great. Over the course of the second seaso,n however, ratings soared, and soon "The Office" finally became the award-winning hit we know and love. There were a few factors in the sitcom's surge in popularity, including Carrell's newfound stardom as well as the show finally hitting its stride as a great comedy. But one episode in particular, and an object featured heavily in the episode's plot, was pivotal to its success. Here's everything you need to know about the episode which saved "The Office."
"Christmas Party" and iPods helped save the show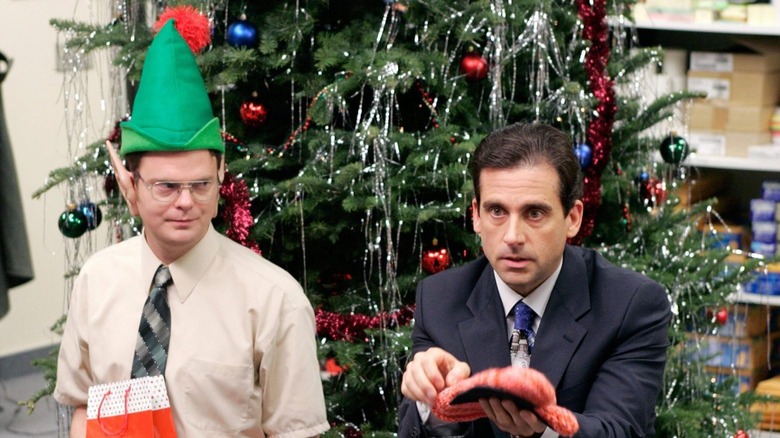 NBC
The very first Christmas episode of "The Office", "Christmas Party" features the Dunder Mifflin staff about to play Secret Santa at the holiday party. Michael (Steve Carell) derails the game though, first by buying intern Ryan (B.J. Novak) a $400 video iPod — going wildly over the $20 limit — then initiating the cutthroat game of Yankee Swap when he doesn't like his gift from Phyllis (Phyllis Smith), which is a sweet homemade oven mitt. The whole staff ends up competing over the iPod and feelings are hurt in the process.
Despite the iPod serving as a MacGuffin throughout "Christmas Party", Apple didn't pay for the product placement. The writers simply figured it was the kind of "cool" gift Michael would get for Ryan and everyone else would want (per Screen Rant). "Christmas Party" however became the first "Office" episode you could stream on a video iPod, with Itunes then offering the show for $1.99 to customers. Younger viewers were interested in the sitcom for the first time and eventually ratings climbed during the back half of Season 2. "The Office" lasted nine seasons, wrapping in 2014, and became a massive success – all thanks to the episode and Michael's absurd gift for Ryan.