The Vampire Fantasy Flop That's Getting A Second Chance On Netflix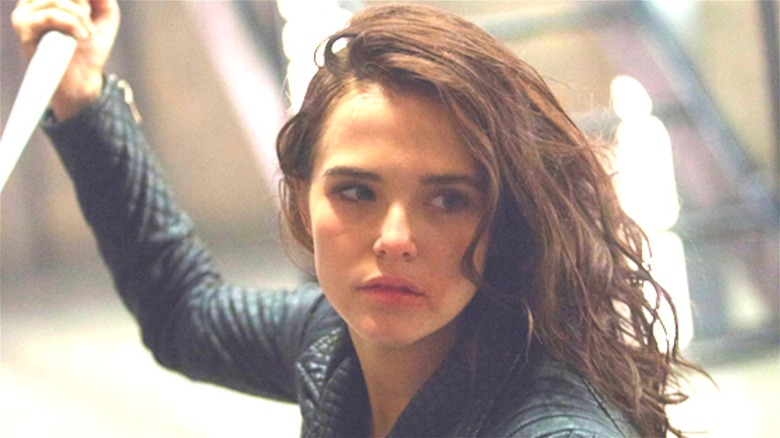 The Weinstein Company
Netflix is really the place to go to find whatever you want to watch, no matter what it is. If you are in the mood for old classic sitcoms, sci-fi horror, dark dramas, or something else entirely, you can bet that Netflix has it. While searching for something to watch, there's a chance you might come upon something you've never heard of, or a movie that didn't do well when it was initially released. Thanks to Netflix and the subscribers never-ending willingness to try new things, a lot of these so-called "failures" are getting a second chance at life and the attention they deserve. Better late than never, right? 
Recently, an old fantasy film about a school for vampires is killing it on Netflix. Starring Zoey Deutch as a half-vampire warrior named Rose and Lucy Fry as her royal full-vampire best friend Princess Lissa, "Vampire Academy" is a 2014 film based on the book series of the same name by author Richelle Mead. As the story goes, Rose is Lissa's protector-in-training, and the two begin the film in hiding from their school, St. Vladimir's Academy, and a threat that Rose believes is after Lissa. Unfortunately, the two are dragged back to school and back into training, leaving both girls on edge. As the school year goes on, Rose and Lissa start making new friends and allies, all while staying on the lookout for the looming enemy who is sending increasingly dangerous threats to the princess. 
The resurgence of appreciation for "Vampire Academy" is honestly coming at the perfect time, as it was announced in May 2021 that Julie Plec of "The Vampire Diaries" and Marguerite MacIntyre are adapting the book series as a television show for Peacock (Deadline). 
Vampire Academy gets a well-deserved revival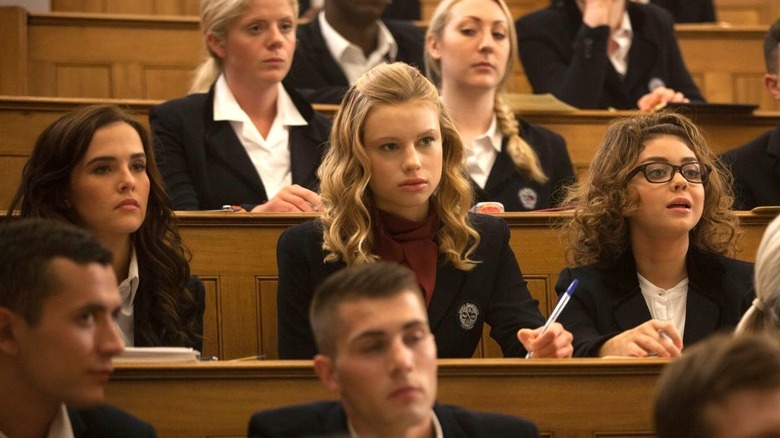 The Weinstein Company
Coming out at the end of the vampire craze, "Vampire Academy" had a lot working against it when it was released. The film get a very low 16% on Rotten Tomatoes from critics, which pretty much doomed it to fail at the box office, and fail it did. With a budget of about $30 million, "Vampire Academy" made just over $15 million worldwide during its theatrical run (Box Office Mojo). Still, as a comedy action film, there's a lot to love about "Vampire Academy," and people seem to be finally seeing that on Netflix. 
For starters, the movie has an amazing cast. Along with Deutch and Fry, "Vampire Academy" stars Danila Kozlovskiy as the brooding teacher Dimitri, Gabriel Byrne as Lissa's uncle Viktor, Dominic Sherwood as Lissa's love interest Christian, and Sarah Hyland as Lissa's cousin, Natalie. On top of that, there's also Olga Kurylenko as St. Vladimir's headmistress, Cameron Monaghan as Rose's close friend Mason, and Claire Foy of "The Crown" in an early role as Ms. Karp. 
Along with the talented actors in the movie, "Vampire Academy" is simply a fun film, as long as you don't take it too seriously. Whether you are a fan of the books or just looking for a teen fantasy movie to watch and pass the time, this movie is a great pick, available to watch now on Netflix.