The Feel-Good Sports Drama That's Heating Up On Netflix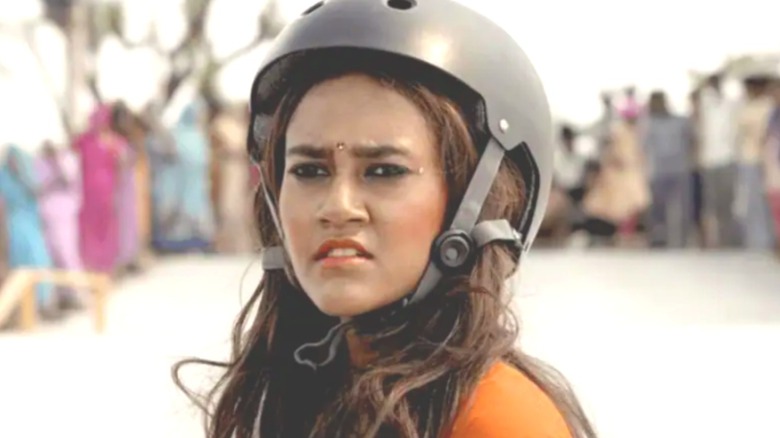 Kerry Monteen/Netflix
There are some genres of movies that, if done well, never get old. Take an inspirational sports drama. Although there are certainly examples that are maudlin and rote, when one really nails the tone and adds unique touches to the formula, the experience of watching it is like nothing else. According to Netflix viewers, "Skater Girl" is one of the good ones.
Prerna (Rachel Sanchita Gupta) is a young woman living in a rural village in the Indian state of Rajasthan. With few opportunities available to her, she feels that her life's path has already been laid out before she's even entered adulthood. That's until she meets Jessica (Amrit Maghera), a British-Indian woman visiting the area to trace her family's roots. By chance, Jessica helps to introduce Prerna and her friends to skateboarding, a seemingly trivial activity that ends up taking the village by storm. While Prerna sees the sport as a way to feel free and empowered, the more traditional members of the village view it as an infringement on societal norms. This conflict pushes Prerna and her friends to stand up and make their voices heard.
"Skater Girl" is currently on Netflix's list of the top 10 most viewed movies on the platform. And it's not just the streamer's audience that is loving the film.
According to critics, Skater Girl will appeal to those looking to be inspired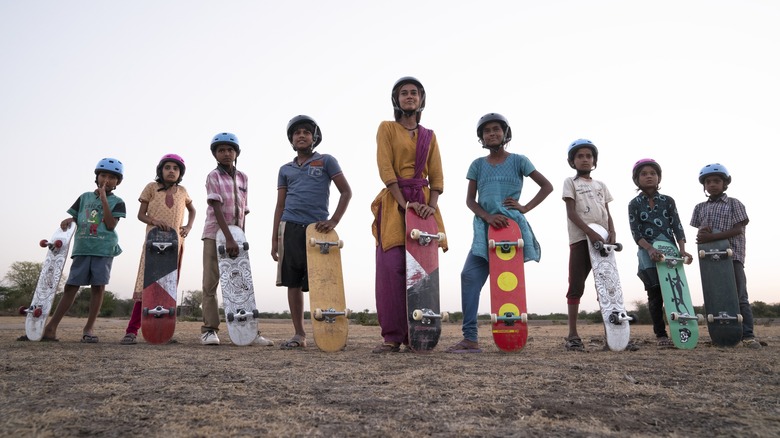 Kerry Monteen/Netflix
"Skater Girl" currently holds a 92% approval rating on Rotten Tomatoes, and while even some of the positive reviews do contain criticism of the movie's simplistic story and message, most found something to recommend.
For Anupama Chopra of Film Companion, the performance of Gupta helps sell the story and makes the film worthwhile. "Rachel convincingly plays Prerna with a combination of innocence and fierceness," she wrote. "When she glides on the skateboard, with a smile on her face and her unkempt hair blowing in the wind, you genuinely wish more girls in this country could find the freedom that she does."
Radhika Menon of Decider appreciated the way the movie subverted some of the tropes of the genre, writing, "From the title, one would assume that the main character in 'Skater Girl' would be some sort of savant ... In reality, the film is more focused on the doors that can be opened just by having the opportunity to try things and explore who you are and what your interests are ..."
Meanwhile, Sheila O'Malley of RogerEbert.com praised the film as a great entry in an even more specific sub-genre: skateboarding films. "It captures the iconoclastic freedom and rebellion skateboarding has so often represented," she said. She continued on to say that, "Skateboarding is not so much a road to fame and fortune, but a literal open road, where you can have an undiluted experience of freedom, independence, and mobility."
If you're in the mood to feel that proverbial wind in your own hair, you can check out "Skater Girl," which is currently on Netflix.